How to Become a Successful Property Entrepreneur and Start Up a Global Real Estate Brand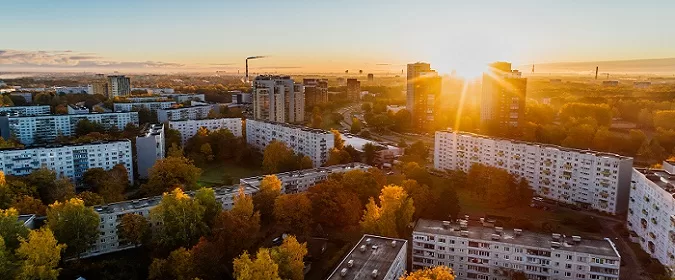 Becoming a successful property entrepreneur is an exciting prospect and starting your own property portfolio can skyrocket you into success. However, you have to be sure that you've done the research and know your stuff when it comes to property and the UK property market. If you're a beginner and haven't considered property before or the countless benefits it poses, we have a list of tips on how to become successful. Savvy investors will be sure to do their research and ensure they're taking all the precautionary measures so that down the line, they don't face any discrepancies or bumps in the road.
If you want to reach success, take note of these tips below, and soon you'll have started up your own global property portfolio and will be seeing the returns reach your bank. Property investment is a minefield of stories and interesting information, so it's essential that you keep your confidence and go into any investment with the attitude that it's going to be the best decision you ever made.
1. Search for high yielding areas
Before settling on your dream property investment, you will need to ensure it's within a high yielding area. Despite what people may initially think, the best returns aren't in the capital city of London, and you can make a lot more money in the northern cities. The likes of Liverpool and Manchester have been on an incline for the past few years as both cities undergo vast regeneration projects. Award-winning property company RWinvest suggest looking towards Liverpool, due to lower property prices yet high rental demand and capital appreciation. In order to be successful, you must look at high yielding areas. Consider the average yield in the UK and where your investment compares. According to the Totally Money Buy to Let Map, Liverpool (L1) postcode is the highest yielding in the country (with highs of 10%). Whereas, London (WC1X) is the lowest and worst with lows of 2.28%.
2. Be a hands-off investor
When purchasing a property, you can choose to either do hands-off or hands-on investing. A hands-on investor is someone who is actively involved in the investment process and then acquiring tenants in the future. However, a hands-off investor will hire a property management company to do most of the work for them. Ultimately, it will still be your investment, and the returns will be going into your back pocket, but you won't have to be a landlord. There is a huge difference between being a landlord and simply being a property investor. We would recommend sticking with hands-off investing as it means you can live your life and even have a 9 to 5 job while still making returns. You will be able to make a great success with any hands-off investment.
3. Build up your property portfolio
In order to truly conquer the real estate industry and show everyone you mean business when it comes to property investment, you should build up your property portfolio when you can. If you've invested and you're making returns from one investment, then we would recommend putting any profits into another pot and eventually investing in another one. Something to note is that we would say always put your money into another development/city as it will mean if anything goes wrong, your money is safe. Plus, you're able to find great returns in other cities too, you could even compare your returns over a long period of time to see if the statistics and predictions are accurate. Building up and diversifying your property portfolio is the true way to become a successful property investor and make the best returns.