​NTU Singapore partners the French Alternative Energies and Atomic Energy Commission to develop innovative e-waste recycling technologies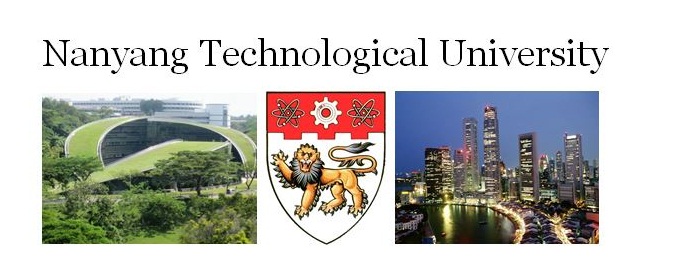 Nanyang Technological University, Singapore (NTU Singapore) is partnering the French Alternative Energies and Atomic Energy Commission (CEA) to develop innovative and energy-efficient solutions in the recycling and recovery of resources from electrical and electronic waste (e-waste).
The agreement to set up the NTU-CEA Joint Lab on NTU Singapore's campus was formalised this week to coincide with Singapore Prime Minister Lee Hsien Loong's visit to France at the invitation of French President Emmanuel Macron to be a Guest of Honour at the French National Day parade on July 14.
Signifying Singapore's strong ties with France and the 2018 France-Singapore Year of Innovation, the joint lab has four research thrusts that include recycling and recovering materials from e-waste such as discarded lithium-ion batteries and printed circuit boards.
It will also look at developing advance separation and extraction processes of e-waste that are less energy-intensive and less toxic than current methods.
With a strong focus on promoting sustainable industry processes, the joint lab's aims are in line with NTU's focus in sustainability research to develop industry-driven solutions for a greener future.
NTU President Professor Subra Suresh said, "E-waste is becoming the world's fastest-growing trash stream as consumer electronics such as mobile phones constantly get replaced. The NTU-CEA Joint Lab will devise more efficient processes to recycle e-waste so that materials, such as rare earth metals from used electronics, can be safely extracted and reused. The development of sustainable technologies is a key focus for NTU, and the university strives to ensure that research ideas nurtured at the lab are translated into practical, scalable and industry-driven solutions that will benefit society."
Professor Lam Khin Yong, NTU's Vice President for Research, said, "NTU has collaborated with the CEA over the past five years on topics ranging from green buildings to sustainability research. This project will build on the synergies between the CEA and NTU in topics related to the circular economy and will accelerate the transition from basic research to practical field deployments that will bring economic value and contribute towards a sustainable future."
The CEA Chairman Dr. François Jacq, said, "The CEA has been collaborating with NTU since 2012 on material science. Today, we are making a decisive step with the creation of the NTU-CEA joint lab and the implementation of the SCARCE Project. More than fifteen of the CEA's top researchers will make extended stays in Singapore to strengthen this collaboration and leveraging on the CEA's world-renowned expertise and technologies in material recycling and waste management. Together with NTU we will address solutions to e-waste management challenges with the perspective of translating our R & D and innovation into high value-added industrial products and processes. Moreover, it is emblematic that the signature of the agreement takes place during the 2018 year of Innovation France-Singapore. For the CEA, this is the start of what we foresee as a long-term and fruitful collaboration with Singapore, especially when keeping in mind that this joined laboratory is our first one implemented abroad.
In addition, NTU and CEA are collaborating with the National Environment Agency (NEA) of Singapore to set up the Singapore CEA Alliance for Research in Circular Economy (SCARCE). SCARCE is one of the key initiatives under the NTU-CEA Joint Lab, with the three organisations committing S$20 million (€ 12.57 million) to it.
SCARCE will look into developing innovative recycling technologies that can sort, dismantling, and recover materials that can be re-used in an energy-efficient and environmentally benign way.
SCARCE is the first project that has received funding from NEA's Closing The Waste Loop research funding initiative. The S$45 million Closing The Waste Loop research funding initiative by NEA encourages collaborations among institutes of higher learning, research institutes and private sector partners, to develop technologies and solutions to tackle challenges posed by increasing waste generation, scarcity of resources and land constraints for waste management.
Mr Ronnie Tay, Chief Executive Officer of NEA, said, "Through the funding of SCARCE, NEA is committed to supporting initiatives that recover resources from waste and keep recovered materials in the economic cycle. Technology is a key enabler to closing our waste loop, and we hope that this collaboration will yield fruitful outcomes, as we continue efforts to reduce our carbon footprint and minimise environmental impact while recovering value from waste."
Developing sustainable solutions
The NTU–CEA Joint Lab will have four research thrusts that include recycling and recovering materials from:
– lithium ion batteries;
– silicon-based solar panels;
– printed circuit boards (PCBs) from discarded consumer electronics; and
– toxic plastics in e-waste such as brominated plastics which has flame retardants to meet fire safety standards.
NTU and the CEA researchers will also address issues faced by current extraction methods of precious metals from lithium-ion batteries, solar panels and PCBs, which consume large amounts of energy and use strong acids.
To overcome such challenges, the joint lab will explore advanced processes such as using environment-friendly solvents (e.g. organic liquid salts) to dissolve and extract selective metals.
The partnership will also explore using activation means and chemical reactions to dissolve materials and also study the use of bacteria and fungi species to extract metals and toxic elements from recyclable materials.
Besides metals, recycling technologies developed may also be applied to plastics, wood, and building materials.
With the CEA's world-renowned expertise in metal extraction and materials recycling with extensive industrial deployment, and NTU's excellence in R&D translation and innovation in environmental sustainability, this collaboration stands to boost local R&D capabilities in e-waste management and recycling.
About Nanyang Technological University, Singapore
A research-intensive public university, Nanyang Technological University, Singapore (NTU Singapore) has 33,000 undergraduate and postgraduate students in the colleges of Engineering, Business, Science, Humanities, Arts, & Social Sciences, and its Interdisciplinary Graduate School. It also has a medical school, the Lee Kong Chian School of Medicine, set up jointly with Imperial College London.
About the CEA
The French Alternative Energies and Atomic Energy Commission (CEA) is a public research organisation working in four main areas: defence and security, low carbon energies (nuclear and renewables), technological research for industry and fundamental research.
About the National Environment Agency
Formed on 1 July 2002, the National Environment Agency (NEA) is the leading public organisation responsible for improving and sustaining a clean and green environment in Singapore. The NEA develops and spearheads environmental initiatives and programmes through its partnership with the People, Public and Private sectors. It is committed to motivating every individual to take up environmental ownership and to care for the environment as a way of life.
Source: NTU Singapore