​NTU Singapore and Peking University offer Double Masters Programme to groom finance talent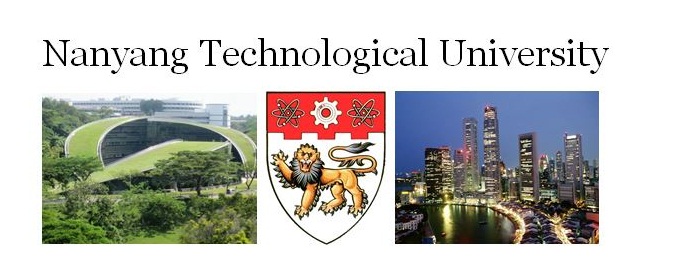 Double Masters Programme
From November 2019, Nanyang Technological University, Singapore (NTU Singapore), and Peking University (PKU) will offer a Double Masters Programme aimed at early- and mid-career executives who want to stand out and thrive in the rapidly growing and competitive finance sector in Asia. 
The
Double Masters Programme
provides an attractive proposition to talented executives and professionals from China, Singapore and the rest of the world who want to enhance their knowledge of the region and be up to date with new competencies in the industry, including emerging technologies in FinTech and blockchain.
Graduates will be awarded NTU's Master of Science (MSc) in Finance degree and a Master's Degree by PKU upon completing this full-time programme.
The programme will be jointly offered by NTU's Nanyang Business School (NBS) and Peking University's School of Economics (SEPKU).
Professor Robert Kennedy, Dean of NTU's Nanyang Business School, said, "We are pleased to partner with Peking University, a renowned global university. NBS has worked with several eminent institutions of higher learning in China to introduce various business programmes. This collaboration with Peking University underscores our commitment to finance and business education in Asia and beyond."
"We believe that the programme's robust curricula will prepare our students for leadership roles that will bridge China's financial markets with the global economy.''
Professor Sun Qixiang, Dean of School of Economics Peking University, said, "Nanyang Business School is an internationally recognised institution, and we are very happy to see the formal establishment of this dual-degree partnership programme after years of hard work on both sides. "
"The
Double Masters Programme
between Nanyang Business School and School of Economics Peking University offers a great opportunity for the participating students to experience two diverse cultures and academic environments, strengthening their academic versatility and enhancing their outlook and adaptability as a global citizen."
Programme to be delivered in Singapore and Beijing
The bilingual Double Masters Programme, which enhances the quality and diversity of finance education offered by NTU and PKU, will be delivered in two stages at both universities.
Students will typically spend nine months to complete at least nine courses under the MSc in Finance programme at NTU's Nanyang Business School in Singapore, and another 12 to 24 months to complete one of four professional Master's programmes in finance, insurance, tax and international business at PKU's School of Economics in Beijing. Applicants must meet the admission criteria of both universities.
As part of their exposure, students in the programme will attend seminars and workshops conducted by industry professionals on current industry trends and topics, both in Singapore and Beijing.
The new programme comes at a time when Singapore is gearing up to become a leading global financial centre in Asia.
Last October, the Monetary Authority of Singapore unveiled the industry transformation map (ITM) for financial services, as part of the broader national strategy to restructure the economy. The ITM aims to create 3,000 net jobs in financial services, and an additional 1,000 net jobs in the FinTech sector annually by riding on Asia's continued strong growth
About Nanyang Technological University, Singapore
A research-intensive public university, Nanyang Technological University, Singapore (NTU Singapore) has 33,500 undergraduate and postgraduate students in the colleges of Engineering, Business, Science, Humanities, Arts, & Social Sciences, and its Interdisciplinary Graduate School. It also has a medical school, the Lee Kong Chian School of Medicine, set up jointly with Imperial College London.
About Nanyang Business School
Consistently ranked among the world's premier business schools, Nanyang Technological University's Nanyang Business School (NBS) has been nurturing leaders for business and public service, advancing global management knowledge and practice for over 50 years. Being fully integrated into Nanyang Technological University, we draw on the strengths of one of Asia's most comprehensive research-intensive universities to provide holistic, interdisciplinary business education. NBS believes that responsible and culturally sensitive leadership in business and government is crucial to securing a sustainable future for a globalised world. Through teaching and research, NBS grooms culturally intelligent leaders who pursue lasting success that seeks not only economic profit, but also the interests of the community and environment.
About Peking University
Peking University is a comprehensive and national key university. The campus, known as "Yan Yuan"(the garden of Yan), is situated at Haidian District in the western suburb of Beijing, with a total area of 2,743,532 square metres (or 274 hectares). It stands near to the Yuanmingyuan Garden and the Summer Palace.
About School of Economics, Peking University
School of Economics, Peking University (SEPKU) was established in 1985. Its predecessor is Department of Economics, established in 1912 by Mr. Yan Fu, after he was assigned the President of Peking University. SEPKU is one of the most historic faculties in the university, and the first economics faculty among China's higher education institutions.