Zelle® Takes Cashless Payments to New Heights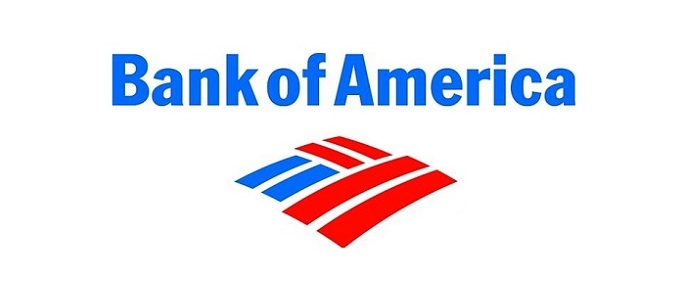 Bank of America Heads Into New Year With Record P2P Growth
Bank of America  announced record-breaking person-to-person (P2P) payments use, as its customers increasingly make the move to cashless solutions.
"Zelle is another example of how we're making it easier for customers to better manage their financial lives."
Bank of America saw total Zelle transactions for 2017 hit nearly 68 million, an 84 percent growth rate from the previous year. In Q4 alone, Bank of America processed over 23 million transactions, totaling nearly $7 billion, up 91 percent from the prior year.
And the cashless trend continues to take off in 2018. Currently, Bank of America has nearly 3 million active Zelle users, and continues to add thousands of new users every day.
"We're excited to see the overwhelming growth, as customers increasingly turn to mobile payments that are fast, safe and easy," said Mark Monaco, head of Enterprise Payments at Bank of America. "Zelle is another example of how we're making it easier for customers to better manage their financial lives."
Bank of America is one of the seven owner banks of Early Warning Services, LLC, the company behind Zelle. It was one of the first banks to incorporate the benefits and features of the Zelle experience within its mobile banking app in early 2017.
Zelle makes it easy for consumers to send, receive and request money, allowing them to use the existing contacts on their mobile device. Funds are sent from one bank account to another typically within minutes, when both parties are enrolled, using only a recipient's email address or mobile number.
Bank of America is one of the participating banks that offer users a split feature in its mobile banking app – for dividing expenses among multiple contacts or friends, such as a group dinner check – and the ability to add a personal note along with the payment transfer or request
To learn more about P2P updates or download an infographic, visit bankofamerica.com.
Bank of America's Mobile Banking Leadership
With 24 million active mobile users and growing, Bank of America's mobile banking platform is an evolving source of increased customer engagement and satisfaction. During the third quarter of 2017, mobile banking customers logged into their accounts over a billion times, or approximately 49 times per user. During that same period, customers made more than 32 million mobile bill payments. Customers also used their mobile devices to deposit more than 330,000 checks daily and redeem over 1.2 million credit card cash and travel rewards. More customers are opening new accounts through mobile, with sales increasing by 38 percent over the past year.
Bank of America
Bank of America is one of the world's leading financial institutions, serving individual consumers, small and middle-market businesses and large corporations with a full range of banking, investing, asset management and other financial and risk management products and services. The company provides unmatched convenience in the United States, serving approximately 47 million consumer and small business relationships with approximately 4,500 retail financial centers, approximately 16,000 ATMs, and award-winning digital banking with approximately 34 million active users, including approximately 24 million mobile users.