YES BANK places INR 315 Crore (USD 50 MM equivalent) of Green Infrastructure Bond with International Finance Corporation, Washington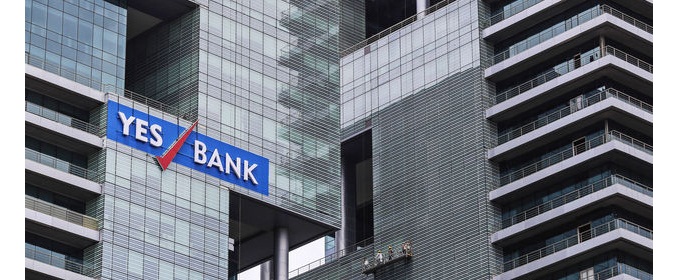 MUMBAI, 5th August, 2015: YES BANK, India's 5th largest Private Sector Bank has raised INR 315 Crore through the issue of Green Infrastructure Bonds to International Finance Corporation, Washington, member of World Bank Group on a private placement basis. This is the first investment by IFC in an Emerging Markets GREEN BOND issue in the World. The bonds are for a tenor of 10 years.
The amount raised will be used by YES BANK to finance Green Infrastructure Projects like solar power and wind power in the Renewable Energy space. KPMG in India will be providing the Assurance Services annually, on the use of proceeds in line with the Green Bond principles.
At the 1st Renewable Energy Global Investors Meet & Expo hosted by the Ministry of New and Renewable Energy, Govt. of India, YES BANK was the first Bank to have made a commitment of funding 5000 MW of Renewable Energy projects by 2020 and the funds will be utilized towards meeting this commitment. YES BANK has also made a commitment of funding Clean Energy projects at the United Nations Climate Change Summit 2014 in New York.
Mr. Rana Kapoor, Managing Director & CEO, YES BANK said, "This first-ever investment by IFC, Washington in an Emerging Markets green bond further validates the tremendous commitment that global institutions have in YES BANK's Responsible Banking ethos, and this transaction cements our bank's status as a pioneer in Green Energy financing in India. This comes close on the heels of the highly successful issuance of India's first ever Green Infrastructure Bonds of INR 1000 Crores by us in February this year, and strengthens our conviction and resolve to come up with more innovative and effective structures to support the acceleration of Sustainable Energy Financing."
"Green bonds have opened a new finance flow that will be essential to confronting climate change impact," said Inessa Tolokonnikova, IFC's Financial Institutions Group Manager for South Asia, based in Mumbai. "IFC's investments in programs like YES BANK's Green Infrastructure bonds, will also encourage issuers in other markets to issue similar bonds and support greater resources for climate change finance."
This is the second such green bond issuance by YES BANK after a highly successful issuance of INR 1000 crore in February 2015 The bank has raised a record USD 1.2 billion capital raised by YES BANK in 2014-15 through multiple transactions including a USD 500 million funding in May 2014, USD 422mn Syndicated Loan in October 2014 and USD 200 million Loan from Asian Development Bank in December 2014. In January 2015, YES BANK also signed an MoU of USD 220 million with OPIC, the US Government's Development Finance Institution and Wells Fargo to explore financing to MSMEs.
Given the Govt. of India's focus on India's Renewable Energy Potential and target of 175 GW of additional capacity installation by 2022, it is estimated that the renewable energy sector will require significant financing. Currently, there are a number of challenges in the existing financing mechanisms including sector limits, high interest rates and Asset-Liability mismatch, and therefore there is a need to evolve innovative financing mechanisms to aid projects in the renewable energy and energy efficiency space. Green Infrastructure Bonds are one such avenue to allow for financing to flow to vital green energy projects.
As a financial institution built on the fulcrum of Responsible Banking, YES BANK remains fully committed to helping the Government in establishing a platform for industry and other stakeholders for achieving 100 GW of installed Solar Power capacity in India.
Globally, Green Bonds issues amounted to almost $35 billion worldwide in 2014 while the market in India is still nascent/non-existent. Such issuances in India by YES Bank will catalyse the market for green infrastructure bonds in India and allow responsible investors to facilitate funding towards Renewable and Clean Energy projects.
About YES BANK
YES BANK, India's fifth largest private sector Bank with a pan India presence across all 29 states and 7 Union Territories of India, headquartered in the Lower Parel Innovation District (LPID) of Mumbai, is the outcome of the professional & entrepreneurial commitment of its Founder Rana Kapoor and its top management team, to establish a high quality, customer centric, service driven, private Indian Bank catering to the future businesses of India.
YES BANK has adopted international best practices, the highest standards of service quality and operational excellence, and offers comprehensive banking and financial solutions to all its valued customers.
YES BANK has a knowledge driven approach to banking, and offers a superior customer experience for its retail, corporate and emerging corporate banking clients. YES BANK is steadily evolving as the Professionals' Bank of India with the long term mission of "Building the Best Quality Bank of the World in India" by 2020.