YES BANK – first Indian Bank to release its GRI G4 externally assured Sustainability Report for FY 2013-14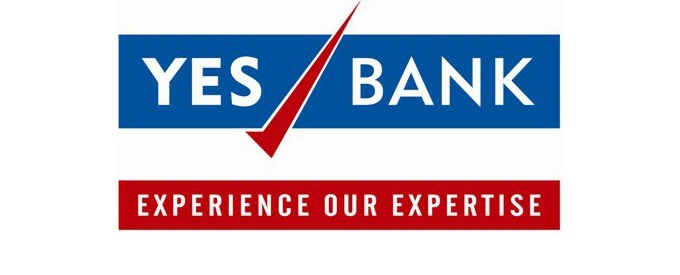 Mumbai, December 15, 2014: YES BANK, India's 4th largest private sector Bank, in line with its continued focus on strengthening its reporting practices, is the first Indian Bank to release its Sustainability Report 2014, basis GRI G4 guidelines by the Global Reporting Initiative, the global standard for sustainability reporting. The report has been externally assured by KPMG.
The G4 guidelines by GRI encourage organizations to provide disclosures and indicators that are material to their business, on the basis of stakeholders' dialogue and consultation. Sustainability reporting is a process of continual improvement and the Bank has made the best effort to address all the material issues and concerns that are identified by its internal and external stakeholders.
YES BANK's sustainable development vision has been to ensure long term business success, by contributing towards economic and social development, a healthy environment and a stable society. The impact of this vision is comprehensively captured by reporting on environmental and social impacts that really matter, making the report very strategic, focused and credible.
On the release of YES BANK's second Sustainability Report, Mr Rana Kapoor, MD & CEO, YES BANK, said, "Leveraging our Responsible Banking philosophy, YES BANK has integrated Sustainability and Corporate Social Responsibility as key drivers of growth, producing tangible results for the wider community through 'first-to-many' initiatives in the banking sector. We take pride in our transparent and strong Corporate Governance which is reflected in this report. To attempt the GRI G4 guidelines platform in itself is a significant milestone that we have covered."
"Taking YES BANK to the highest level of transparency and accountability by placing greater emphasis on the concept of materiality, this report reinforces the Bank's commitment to integrating and mainstreaming sustainable practices within its core business. The GRI G4 guidelines have enabled us address material issues of the Bank making it strategic in its approach and easier for stakeholders to navigate", said Ms Namita Vikas, Senior President and Country Head, Responsible Banking.
To make the report relevant stakeholder quotes are included and some of which are reproduced below:
Mr Charles Anderson, Director, UNEP-FI, quoted, "YES BANK not only continued to progress its own sustainability credentials, but has also been instrumental in promoting sustainable banking more broadly."
Dr R K Pachauri, Director-General, TERI, quoted, "YES BANK has set a very high benchmark in this regard (sic: Sustainability), which would enable it to simultaneously serve the interests of its shareholders as well as those of the society."
About YES BANK Limited
YES BANK, India's fourth largest private sector Bank, is the outcome of the professional & entrepreneurial commitment, vision & strategy of its Founder Rana Kapoor and his top management team, to establish a high quality, customer centric, service driven, private Indian Bank catering to the Future Businesses of India.
YES BANK has adopted international best practices, the highest standards of service quality and operational excellence, and offers comprehensive banking and financial solutions to all its valued customers. YES BANK has a knowledge driven approach to banking, and a superior customer experience for its retail, corporate and emerging corporate banking clients. YES BANK is steadily evolving its organizational character as the Professionals' Bank of India with the uncompromising Vision of "Building the Best Quality Bank of the World in India by 2020!