Yale-NUS College and NUS School of Computing Introduce Concurrent Degree Programme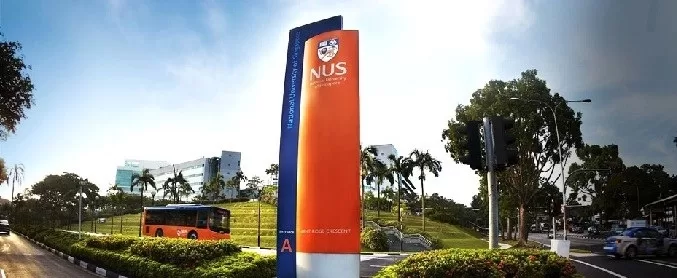 Five-year programme designed for liberal arts and science students who plan to pursue careers in computing
Two schools under the National University of Singapore (NUS), namely Yale-NUS College (Yale-NUS) and the School of Computing (NUS Computing), are jointly introducing a new concurrent degree programme for liberal arts students planning to pursue a career in computing. The Concurrent Degree Programme in Computing will shape the next generation of innovative and effective computing professionals who are able to tackle complex problems in computing in a global context.
The five-year concurrent degree programme will begin in August 2020, and admissions will start in August 2019. The Joint Admissions Committee, comprising Yale-NUS and NUS School of Computing faculty members, will assess all applications based on their computing and IT skills, in addition to academic and professional accomplishments. Applicants must also show evidence of their leadership, communication and teamwork skills.
Yale-NUS students can indicate interest in the programme at the end of their second year, working towards eligibility requirements and an application in their third year. Successful applicants will formally enrol in their fourth year, completing their capstone project in their undergraduate major at Yale-NUS while taking courses at NUS Computing. Students may also enrol in suitable undergraduate modules at NUS Computing to prepare for graduate-level modules in the Master of Computing programme. The fifth year of the programme will be conducted at NUS Computing where students will take required and elective courses leading to Master of Computing in either the Computer Science or the Information System specialisations, and complete a Master's degree dissertation.
The Computer Science specialisation offers exposure to advanced topics in a wide range of technical areas including machine learning, database, computational biology, software engineering, networking and media processing. The Information System specialisation focuses on digital transformation and innovation. Students may select modules from four key pillars, namely enterprise IT management and transformation, enterprise IT innovation and design, analytics and intelligent systems, and digital entrepreneurship. Students will graduate with two degrees – a Bachelor of Arts (Honours) or Bachelor of Science (Honours) degree from Yale-NUS College, conferred by NUS, and the NUS Master of Computing.
The Master of Computing programme at NUS is designed to expose students to strong technical computing skills as well as in-depth knowledge of applied and fundamental research methods and techniques.
Yale-NUS offers a distinctive curriculum and a four-year residential programme that encourages active learning, adaptability and critical thought. All Yale-NUS students take the Common Curriculum, which features a range of subjects including comparative social inquiry, philosophy and political thought, quantitative reasoning, and more in the first two years with no prescribed majors. In the third year, students declare a major in order to gain deep knowledge in one area of study, while taking electives in other disciplines. Students can draw upon the strong foundations of a broad-based, multidisciplinary education and their perspectives as global citizens honed from four years of residential living within an international community, to navigate the complexity of computing and IT issues. Combined with the unique technical graduate education programme at the NUS School of Computing, graduates of this programme will become the next generation of innovative and effective computing professionals.
"We are excited to launch this new programme with the NUS School of Computing to prepare future leaders in computing science. Graduates from this programme will have a broad academic and intellectual background from the liberal arts and sciences curriculum, coupled with creative problem solving skills using computing technology, which will enable them to thrive in the fast changing technology landscape. In addition, this partnership also presents wonderful opportunities for faculty collaboration and engagement across Yale-NUS and NUS School of Computing," said Yale-NUS Executive Vice President (Academic Affairs) Professor Joanne Roberts.
"As societies become increasingly digitalised and data reliant, competency in computing will inevitably become invaluable to all fields of study and profession. As such, we are heartened to partner Yale-NUS in developing the next generation of liberal arts and sciences professionals who will be capable of applying skills and knowledge in areas such as data analytics, programming and artificial intelligence to create solutions, processes and products in their line of work," said NUS Computing Vice Dean for Graduate Studies, Associate Professor Chin Wei Ngan.
Source: National University of Singapore (NUS)