Xoom Money Transfers Expanding into Europe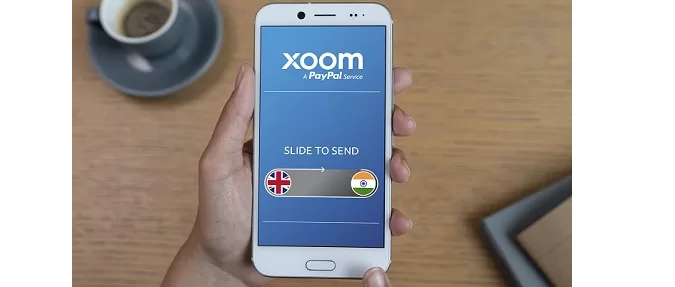 Xoom have a 15-year rollercoaster history, and another peak in its tracks is its expansion into Europe. If we go back to its birth in 2001, the remittance market was crying out for Xoom to make an impact. The market leader at that point was Western Union, who did offer cross-border transfers, but it had a lot of friction and lacked usability.
The hurdle that tripped Xoom up, preventing them from their massive potential, was their focus on B2B. This was a market that was already fairly well-served, whilst retail investors and the public are still in dire need of an easy-to-use, frictionless money transfer platform.
It wasn't until 2007 that Xoom switched their business model to a customer-focused service that was digital-only. At this point, their customer-base was small, but their service was good, offering instant money transfers and accessibility.
The next five years were great. They were growing fast, tripling their revenue, and had a great IPO; $16 per share was offered, and it closed that day at $25.49.
Soon after the IPO, Xoom started to decline. It was a slow-growing company who was being out-priced by MoneyGram and Ria (to which the CEO claimed those two companies were offering unsustainable and irrationally low rates). Xoom failed to diversify and experiment with a management that was not aggressive enough.
PayPal saves the day
Despite no one else interested in acquiring Xoom, PayPal in 2016 paid a non-negotiated price to acquire Xoom, despite its lackluster performance. PayPal's CEO explains the reasons behind the acquisition very succinctly:
"Acquiring Xoom allows PayPal to offer a broader range of services to our global customer base, increase customer engagement and enter an important and growing adjacent marketplace. Xoom's presence in 37 countries – in particular, Mexico, India, the Philippines, China and Brazil – will help us accelerate our expansion in these important markets."
Xoom has been shy about its transfer volumes, so it is difficult to gauge where they sit in the remittance market, but since the acquisition Xoom had expanded to 130 markets internationally with sufficient revenue growth. As per the Xoom reviews, the company still hasn't amended all of its historical mistakes.
Were PayPal being honest?
Many analysts claim that Xoom was too America-centric, which is ironic given the remittance market is globalised. Furthermore, many did not agree with the PayPal CEOs statement, questioning why they bought it in the first place as PayPal already has cross-border transfers and a large customer base.
The real reason behind the acquisition appears to be somewhat "having their cake and eating it". By acquiring and keeping the platforms separate, Xoom can be used to aggressively compete against FX companies with low margins, whilst PayPal can retain its high FC markups for its core customers.
Think of it this way: if someone is Googling cheap money transfers, they may come across Xoom, whilst PayPal's extremely large and loyal customer base, assuming they want infrequent/easy payments (whilst being a tad lazy), still pay PayPal's high markups with their in-house service.
Xoom zooming to Europe
Xoom has recently launched into the Euopean market by expanding into 32 countries. This is huge news for Xoom, who claim they can now grab some market share in Europe.
Europe's remittance market was estimated to be around $110 billion in 2014, which has of course grown significantly since then, too. Britain alone has around a £20 billion market. Furthermore, there are not too many money transfer companies in Europe that facilitate £8,800 transfers (Xoom's limit), with companies like TransferWise who limits transfers to $5,000 per day.
This isn't just a chance to get business from the many expats who take advantage of the EUs free movement of labour, but also the buzzing fintech market in Europe that is rapidly growing. Fintechs are a great client for online money transfer sites like Xoom, with their overseas and low-cost, fictionless focus on service. This would go hand-in-hand with Xooms rich history of partnering with businesses (particularly other finance firms).
Expanding to Europe was an inevitability, because of the global nature of the remittance market. PayPal's decision though has an air of "better late than never". This move is perhaps a risk-mitigation technique too, with hope that they can spread their customer base into more geographic fragments.
In fact, 7 out of the top 10 countries for remittance outflows are now serviced by Xoom, with 5 of those coming from their expansion into Europe (Germany, Spain, France, Italy and the UK). The transfer volume capacity for the market after the expansion is significantly greater, meaning there is much more revenue potential.
It may even result in stealing some of Remitly and TransferWise's customers, the two only offering a sending service to 16 and 20 countries respectively, and a destination market of 50 and 44 countries respectively.
The reason why Xoom is expected to very quickly capture the new markets is because of PayPal's existing customer base in Europe – which is over 70 million accounts in the UK, Germany, France, Italy and Spain alone. PayPal have made this easier by allowing PayPal login details to work for Xoom.
It seems like despite Xoom's persistent failures and lackluster performances, the potential is still there for PayPal. With many missed big-break opportunities, will this be another, or will it be same-old for Xoom?