Worried About Financial Security? Buy a Life Insurance Policy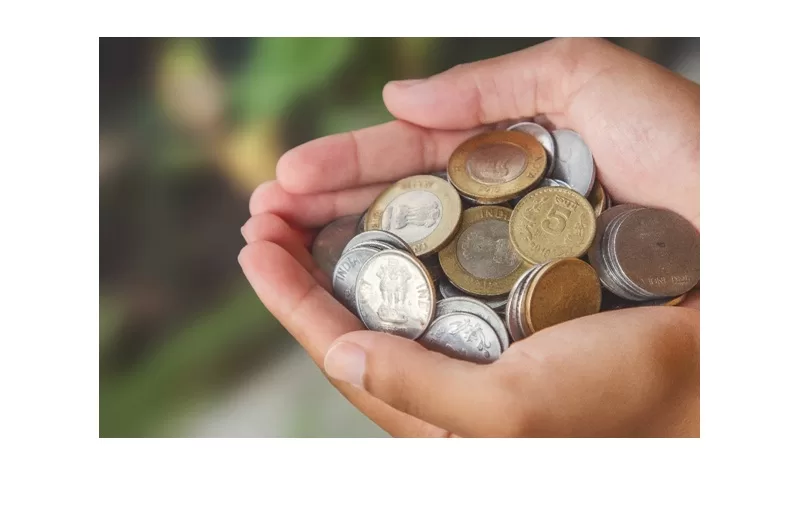 You have heard it and have been told multiple times that life insurance is necessary at some point. However, you have either procrastinated the decision to buy one or felt fatigued after seeing so many options that you put it off for a later date. Your friend advised you about one insurance plan, but your financial advisor shared Term insurance benefits that offer higher coverage at a lower premium, and now you are utterly confused. But the good news is that buying a life insurance plan is not as complicated as it seems. It is incredibly easy and a simplified process, thanks to the online life insurance calculator.
But before you understand how to use the life insurance premium calculator in choosing the best policy, let us first understand that it means and how it affects your life.
Life insurance is a simple contract between you and the insurance company to protect your family's financial future if you pay a certain premium for a specified number of years. Upon your demise, the death benefit of your insurance policy will be passed on to the nominee without any hassle. This lump sum amount can be used in several ways to help your loved ones move even in the face of tragedy.
Types of Life Insurance
You can choose a wide range of financial instruments to make up your portfolio. However, life insurance so crucial for your portfolio that it is often considered to be the first step towards financial planning. While you may want your investment to create wealth, you must also use a part of your income to pay for life insurance to ensure that your dependents are financially secure should something happen to you.
Today it has become effortless to buy an insurance plan. You can use a life insurance calculator to enter all your details and allow it to reveal some possible investment options based on your budget and requirements. Apart from calculating the premium, you can also use the life insurance premium calculator to compare policies before investing.
Let us now discuss some of the most common types of life insurance policies that you can evaluate for affordability and feasibility with the help of a life insurance calculator.
i. Term Life Insurance
Term life insurance is the cheapest insurance product that offers the most comprehensive coverage for a lower premium. In this type of insurance, the death benefit of the policy is passed on to your policy nominee only if the policyholder passes during the policy period. If you survive the policy term, then the coverage ceases without any claim to the death benefit.
You can also consider investing in term insurance with return on premium if you want the maturity benefit at the end of your policy term. Use the life insurance calculator to see which one makes more practical sense to your needs.
ii. Unit Linked Insurance Plans (ULIP)
ULIPs are a type of insurance plan that comes with a dual advantage investment and life insurance. In this type of coverage, the premium paid towards your policy is used to purchase units in the assets of your choice. You can invest in the combination of debt and equity-based funds as per your risk tolerance.
iii. Endowment policy
This life insurance product is payable to you if you outlive the policy term. However, in case of your passing, the death benefit is given to your policy beneficiary. Endowment policy offers an excellent combination of saving and protection of funds.
It is an essential addition to your financial portfolio because it helps you save regularly over a period of time so that you can get a lumpsum at the time of maturity. Besides, it is also useful in securing you and your family post-retirement. You will no longer have to depend on your children for financial support when you are invested in an endowment policy.
iv. Savings & Investment Plans
SIPs are a type of life insurance plan that provides you with the assurance of giving you a lump sum amount for you and your family's future expenses. Apart from providing you with an excellent tool for long-term and short-term financial goals, these plans also give you an insurance cover that promises to protect your family financially in case of your demise.
v. Child insurance policy
This is a saving cum investment plan that is specifically designed to meet your child's future financial needs, such as education or marriage. When you invest in this policy, your child will be able to fulfil all their dreams without putting any financial strain on your savings. You can start saving in these plans from the moment your child is born and make withdrawals when they reach adulthood.
Additionally, this plan also gives you the benefit of life insurance cover along with maturity benefit, assuring you that their future expenses will be met even if you are not around anymore. Premiums paid towards child insurance policy is also exempt from income tax under Section 80C.
vi. Retirement plan
Build a corpus for your retirement and live an independent life without worrying. In case of an unfortunate event, immediate payment is made to the policy nominee as a death benefit.
Life insurance is not just about securing your loved ones' financial future. It is also a reliable way to fulfil your daily expenses in the absence of a breadwinner. Use the life insurance calculator to choose the right products that can help you stay afloat during financial exigencies. The calculator will also help you estimate the premium that you can afford for an extended period. So always choose at least one or two life insurance policies in your financial portfolio to protect yours and your family's finances.