Why You Should Hire An Architect For Your Renovation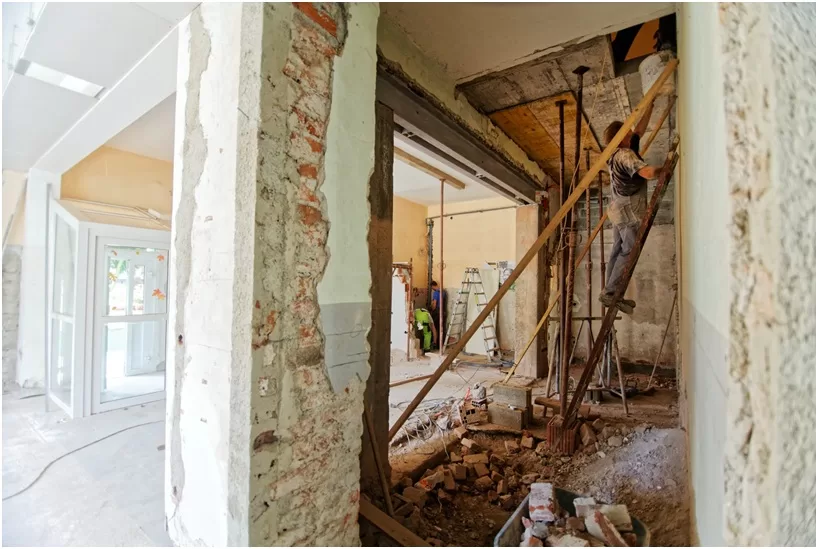 A lot of homeowners dream of completing a major home remodelling project. Whether you're dreaming of adding a new kitchen, converting the loft or basement, you need to properly plan your renovation project. You might think you can manage without an architect, as they're expensive. However, on a large-scale job, they can be well worth the money. In fact, sometimes, an architect can be the only way to get a project going. Here's why you need an architect for a renovation project.
To see the big picture. Architects have the training and skills to produce a more detailed design based on your needs and wants. You want a design that fits with the existing architecture of your home and is properly scared. An architect can do that and can help you to develop and refine your vision of how you want the completed project to be. An architect is an expert at seeing both the bigger picture and all the hundreds of tiny steps needed to take your plans from concept to completed project. For instance, if you're thinking about converting your house into a loft like https://visionarylofts.co.uk/south-west-london/, an architect will be able to help you plan it all out according to your expectations.
To handle the paperwork. When we think of a project with an architect, we usually think about the look of the building. In fact, it is also the job of your architect is to design the project so it meets all relevant building codes and structural demands. They can strike the balance between aesthetics and safety. Hiring a professional means you get expert knowledge of materials and techniques needed to create a safe build.
To hire the team. Nobody has a better understanding of your renovation project than the architect. This means they are the ideal person to coordinate the different construction professionals that you will need before the work starts. Your architect can meet with engineers, builders, or HVAC mechanics to discuss design, answer questions, and make sure everyone knows what the job is.
To oversee the job. Once the design phase has been finished, you can choose how much you want your architect to be involved in the construction process, if you want them at all. You could hire them just to design your project, and then finish working with them at this point. However, some architects will manage the whole project for you, including hiring subcontractors, setting the work schedule, and confirming all work has been completed to a high standard.
To go green. Many architects now design homes that are a lot more environmentally friendly and more sensitive to the homeowner. It can take a long time to consider sustainability in concept and construction, but it can limit your energy consumption and save you money with a more efficient design. An architect can help you to choose recycled and non-toxic materials, efficient insulation, and solar water heaters.
Hiring an architect for your renovation project is a good idea to help you make sure everything is safe, designed beautifully, and finished to a high standard, and to take some of the stress of project management away from you.