Why Should You Consider Liverpool Property Investment?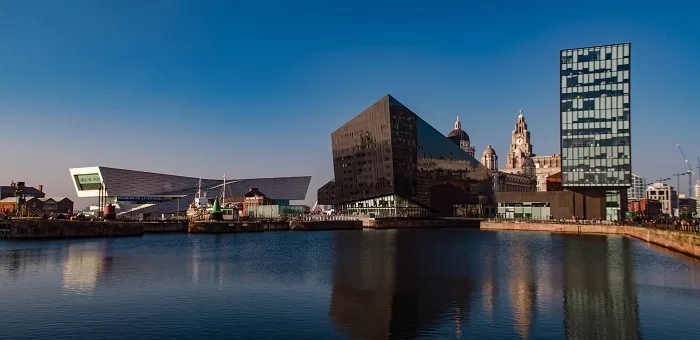 If you are even somewhat aware of investment, you've undoubtedly heard all about the wonders of investing in property. At the moment, it seems like almost everyone is getting involved.
In the UK, 2021 was a record-breaking year for the market.
A reliable method of generating passive income throughout history, investing in property can be particularly lucrative for those that know what they're doing.
One of the most important things to consider is where you invest.
Securing property in the right area can make a world of difference when it comes to profit, price and your investor experience overall.
Over the past few years, one city consistently finds itself top of the list for property investment: Liverpool.
Growing Demand for Housing
As a result of increased population numbers, Liverpool is almost bursting at the seams with people looking for quality housing.
Of course, this is excellent news for property investors, as it means there should be a steady stream of potential tenants for years to come.
Home to a thriving student population, with top universities like the University of Liverpool and Liverpool John Moores University located right in the heart of the city, student accommodation makes up a massive chunk of the rental market – something that investors can also capitalise on.
Investing in student property is a great option for first-time investors due to lower costs than typical properties.
Most students prefer new builds, and with a current lack of supply in the city, the Liverpool rental market is expected to grow to make the most of this demand.
Soaring Rental Yields Means Steady Profit
Liverpool has some of the highest rental yields in the country, making it a rather attractive region for investors.
In fact, some areas like the L1 postcode have rental yields as high as 10%, with an average of 5.48% – to compare, the highest rental yields currently available in London are 5.3%. Sheffield, a city similarly part of the northern powerhouse, only has an average yield of 5.29%.
This means that you will see a higher rental income than if you were to invest in other areas of the UK.
Regeneration in Liverpool
Regeneration is usually a surefire sign that a place is worth investing time and (more importantly) money in.
Regeneration projects can typically help a city boast its capital growth and rental demand.
Liverpool is no different, boasting various rejuvenation schemes that have helped catapult it into an economic powerhouse.
Millions worth of regeneration projects has been pumped into Liverpool to help turn the city into a thriving centre point of the North-West. Areas like Liverpool One have transformed the commercial district into a shopping hotspot.
For example, the continued work in the Knowledge Quarter -a £2bn inner-city regeneration project – is particularly noteworthy for its continued contribution to the expansion of health and life sciences – one of Liverpool's leading global strengths.
Work such as this has also resulted in a significant rise in the city's population. This is due to these efforts boosting both employment prospects and business opportunities, which has, in turn, encouraged many students and young professionals to flock to the city.
6,000 jobs are expected to be added this year, bringing the overall number to around 286,000 – a record for the city
With these new developments and massive regeneration schemes contributing to the rising economy – worth over £121 billion at this point – the city looks to continue to benefit from relatively good affordability, which will enable buyers to put upward pressure on pricing without being too financially stretched.
Room for More Growth
Despite some financial issues in the 1980s, it's clear that today Liverpool is predominantly viewed as a great city to live and work in.
A nice little benefit to this is that, as shown, this has led to high demand for rental property.
Because there's so much rental demand, Liverpool house prices have seen a considerable surge over recent years.
Liverpool saw some of the highest UK price growth in 2021, showcasing the city's solid capital growth and impressive resilience.
By 2025, predictions show that the North West region is set to see the highest growth rates of 18.8%, exceeding any other UK region, including London – further illustrating that property investment in Liverpool is something to rely upon.
Why Invest in Liverpool?
Liverpool has seen a continuous uphill trajectory over the years, maintaining its top reputation as a property investment hotspot in 2018, 2019, 2020 and 2021 – and, no doubt, 2022 and beyond.
With its comparatively low housing prices, massive rental demand and equally high yields, Liverpool is definitely one to watch out for.