Why is 3D printing trending in 2023?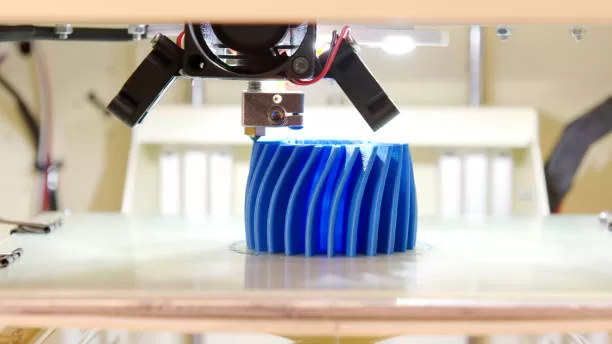 Technology is constantly developing, creating more opportunities for growth and adoption. According to CEMEX Ventures' projections, 2028's compound annual growth rate (CAGR) will be 91.5% compared to 2021. How can we view this evolution from their perspective?
What is 3D Printing in construction?
Ever since the 1980s, 3D printing technology has been in question. Yet today, it remains relevant and can be used for creating three-dimensional objects by layering materials together. This construction method is versatile – it can be employed for specific parts of projects or entire structures like homes, living spaces, offices and modular ones; urban furniture pieces, decorative elements, reinforcement moulds and columns can be created using this innovative process! But how exactly does that work?
watch this  below video on 3D printed house in India.
The design process is an invaluable source of data in construction. 3D printing technologies simplify integration with this industry as they already possess expertise in computer-aided manufacturing and Building Information Modeling (BIM). A 3D printer can take instructions from you and then overlay material according to those instructions using materials like concrete, geopolymers, fibre or sand.
Research and Markets predict the 3D printing market to be worth USD 1,034,096.7 million by 2028, an impressive rise from its current valuation of USD 864 million.
3D Printing is an increasingly attractive solution for construction businesses. With its many advantages, 3D Printing has revolutionized how we build, boosting sustainability, productivity and supply chain issues.
Reduced Time
Traditional construction methods often take many months to complete a project. With modern technologies, projects are completed much more quickly.
More Secure
In the U.S., OSHA (Occupational Safety and Health Administration) reports that one out of every ten workers on construction sites experience injuries annually due to falls or wrongful equipment contact.
One of the most significant advantages of 3D Printing is its safety and health benefits for workers onsite. Employees can work more efficiently and avoid injuries by learning how to operate printers properly.
Design Flexibility
Any last-minute modifications to the design won't cause any delays or issues. 3D Printing allows for improving work before it's printed, eliminating all hassles associated with making modifications.
3D Printing in Construction: Opportunities and Challenges
While 3D Printing offers many benefits for construction, its market acceptance still needs to be improved.
We discuss the critical points in making this technology more accepted by professionals in the industry and why large corporations remain sceptical about it.
Though 3D Printing is becoming more cost-effective for creating items, the machinery required remains expensive to purchase and run. Therefore, large companies have yet to invest in them.
To effectively use 3D printing technology, the industry must educate more professionals. They should be able to design models and operate the necessary equipment.
Legislation is needed to enable 3D Printing in construction, providing clear guidelines and advantages for new construction sites.
The advancement and size of printers present another obstacle, as many models on the market are limited in their capacity to print the same structure.
The main limitation of 3D Printing lies in the material or mix used. As this construction method requires extrusion from a nozzle and buildability to sustain shape over time, open time (time between Printing and buildability) must be kept to an acceptable tolerance as there is only so much time to finish printing material before it hardens if not completed on schedule).
Types of 3D Printers
Robotic Arm
An automated controlled printer gives users freedom of movement and the flexibility to schedule multiple tasks simultaneously. This arm can print from various angles, creating complex geometries. Furthermore, it prints larger sizes than other 3D printing methods.
Gantry System
3D Printing has begun with the contouring process. This involves depositing building material to form a 3D model and large-scale structures with a smooth surface finish. A robot arm is guided by rails placed around the floor as it applies concrete layer by layer.
3D Printing Techniques
Are you interested in 3D Printing? Here are some methods of 3D Printing that may work for you.
Extrusion
Extrusion is the most widely-used 3D printing method due to its versatility in all environments. This process creates objects by layering materials through one or more nozzles mounted on a crane, gantry or robotic arm – perfect for prototyping, modelling and production alike!
Powder Bonding
Powder bonding is a unique printing technique using powdered material as its main ingredient. Two methods are available: powder bed jetting or binder jetting. The first involves melting powder particles using a laser to create layers of desired objects; coating sheets add material between each layer for extra strength and durability.
Binder jetting, on the other hand, utilizes a printhead that deposits liquid adhesive on top of a powder printing bed. This glue permanently connects each layer while adding another one at a time for higher accuracy printing and the ability to handle more intricate prints.
Spray
An autonomous robot sprays construction material under pressure to form desired shapes and then repeats this process layer after layer. This enables concrete pouring into structures for exceptional vertical applications like ceiling decorations or facades.
3D Printing in Construction Worldwide
Cities worldwide are facing an exponential rise in their need for infrastructure and construction projects. In 1800, only 3% of people lived in urban areas; by 1900, that number had increased to 15%, and now 55% are urban dwellers. According to projections by the World Economic Forum, two-thirds of humanity will be living in large cities by 2050.
Government initiatives are pushing 3D Printing in construction forward, and Dubai is one of them. By 2030, 25% of all buildings must be made using 3D printing technology.
How does this technology fit into the global context?
America
The United States was the pioneer in using 3D printing technology for construction. It's leading the charge concerning projects across North America.
NASA and the Navy are two prominent organizations leading this charge with projects throughout North America.
Mexico boasts the highest number of projects in Latin America. Europe is leading in project development worldwide, and The Netherlands is a primary node for research and development (R&D). Recently, France, Germany and Spain have all seen their prominence grow.
Universities play an essential role in R&D for 3D Printing in construction, working alongside companies to achieve sustainable and environmental benefits.
Asia and the Middle East
By 2020, 3D Printing in construction is projected to have a global market share of 38%. This growth is primarily driven by the lucrative opportunities present within this sector.
Dubai, home to the tallest government building in the world built with 3D Printing, has committed to using this technology in 25% of all new constructions by 2030.
China pioneered technology adoption, but other countries have since followed suit, and Japan is now considered one of the most promising locations for technological development and implementation.
Most of these projects are commercial, while universities play an increasingly significant role in developing new technologies.
Universities can also print prototypes and structures other than houses – like bridges – with 3-D printers.
Startups Involved in 3D Printing
Entrepreneurs are taking bold steps to promote 3D Printing in construction. This shows that entrepreneurs are willing to invest in cutting-edge technologies. Many of these projects receive support from major construction firms, demonstrating their growing popularity.
This table highlights the top global startups engaged in 3D Printing for construction.
| | | | | | |
| --- | --- | --- | --- | --- | --- |
| Company | Country | Material | Printing location | Relevant applications | Printer type |
| Aeditive | Germany | Morter, Concrete | Offsite | Structures | Robotic arm |
| AICT | United States | Morter | Onsite | Houses, Structures | Robotic arm |
| Apiscor | United States | Morter, plaster and others | Onsite | Houses | Robotic arm |
| Armatron Systems | United States | Morter | Onsite | Houses, Structures | Robotic arm |
| BeMore3D | Spain | Morter | Onsite | Houses, Structures | Gantry system |
| Black Buffalo | United States | Morter | Onsite | Houses, Structures | Gantry system |
| Branch Technology | United States | Polymers | Offsite | Structures | Robotic arm |
| Building Machines | United States | Morter | Onsite | Houses | Robotic arm |
| ChangeMaker | United Kingdom | Morter | Onsite, offsite | Houses | Robotic arm |
| COBOD | Denmark | Morter, Concrete | Onsite | Houses | Gantry system |
| Constructions 3D | France | Morter | Onsite | Prototypes, objects | Gantry system |
| Contour Crafting  | United States | Morter | Onsite | Houses | Gantry system |
| Cybe | Netherlands | Morter | Onsite | Houses, Structures | Robotic arm |
| Diamond Age | United States | Morter | Onsite | Houses | Gantry system |
| Evocons | Spain | Morter | Onsite | Houses | Gantry system |
| Hyperion Robotics | Finland | Concrete | Onsite | Structures | Robotic arm |
| ICON | United States | Morter | Onsite | Houses | Gantry system |
| Mighty Buildings | United States | Composite materials | Offsite | Houses | Gantry system |
| Mobbot | Switzerland | Morter | Onsite | Structures | Robotic arm |
| Natura Eco | Serbia | Morter | Onsite | Houses | Gantry system |
| Pikus3D | United States | Morter | Offsite | Street furniture | Robotic arm |
| S-Squared | United States | Concrete | Onsite | Houses | Gantry system |
| Tvasta | India | Morter | Onsite | Houses | Gantry sysem |
| WASP | Italy | Natural materials | Onsite | Houses | Cable-driven parallel robot |
| Winsun | China | Morter and others | Onsite/offsite | Houses, Panels | Gantry system |
| XtreeE | France | Morter | Offsite | Columns, Panels, Prototype | Robotic arm |
Ten years ago, 3D Printing was still considered a difficult concept due to its cost and difficulty scaling across countries. Today, however, there are more options than ever available, and they provide significant advantages to everyone involved in the construction value chain.
Are you a startup developing an innovative 3D printing solution for the sector, or do you have an established product and want to expand your customer base and markets? Either way, the ground is fertile, the light is green, and plenty of eager stands are waiting to hear about your contribution.