Why Every Casino Player Should Try Playing Live Dealer Games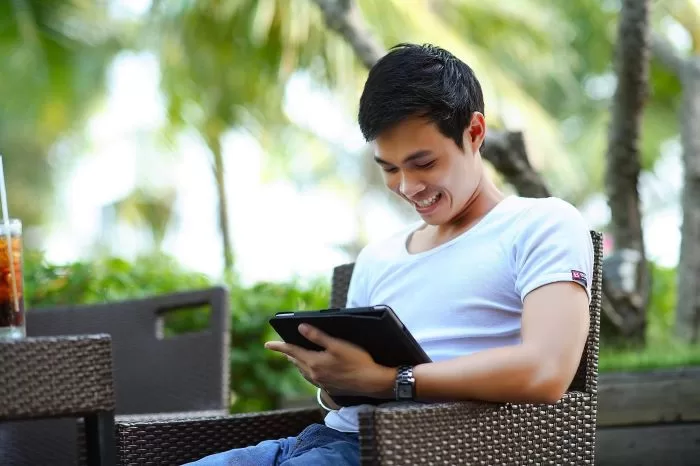 Online casino gaming has gained a significant following over the last few years. In numbers, the global online gambling market grew from 64.13 billion USD in 2020 to over 72 billion USD in 2021 with a Compound Annual Growth Rate (CAGR) of 12.3%
online gambling market grew from 64.13 billion USD in 2020 to over 72 billion USD in 2021 with a Compound Annual Growth Rate (CAGR) of 12.3%
Recent reports still suggest that the online gambling market will continue to grow in the next few years, which means that more people will be playing casino games and placing bets on sites listed on Casino Whizz.
Now, if you've been playing real money games online, you already know that trends come and go, but there's a trend that's likely here to stay. It may very well be the future of online casino gaming and we're talking about live dealer casinos.
What are Live Dealer Casinos and How Do They Work?
Live casinos are where you can play real money games with a live dealer. This is different from regular online casino games that use Random Number Generator (RNG) software since it doesn't have a human touch.
A live casino table has real dealers and other players on the table. Think of watching a stream on streaming platforms like Twitch TV and playing with the streamer. That's pretty much what it's like to play at live casinos, but with a high-quality setup and program that could make your gaming experience a lot better.
It's not a simple stream since all transactions made by the dealer are translated into data with a technology called Optical Character Recognition (OCR). This OCR is just part of the whole Game Control Unit (GCU) that makes your gameplay more efficient, smooth, and comparable to playing real money games at casino establishments.
As soon as you join a live dealer table, you get to feel like you're sitting in front of an actual casino table since the dealers are seated on one. The dealers are also dressed as if they are in an actual casino. Usually, you'll also have a glimpse of other live casino tables in the background.
You'll also notice that the cards that online dealers use are not your typical and regular deck of cards if you're playing table games like Poker, Blackjack, and Baccarat. Meanwhile, games like live roulette don't also have regular roulette wheels.
The cards used by live dealers have larger numbers and symbols, so you can easily see the cards on your screen. These cards also have chips in them that sensors can read. So, you'll see dealers swipe cards through a sensor first when they draw them.
This helps the GCU update the information you see on your screen in real-time. Dealers also do certain arm movements every time a new round is on so that the software can recognize that you're already playing a different round.
For games like roulette, the wheel has sensors that can read where the ball lands and update the info you see on your screen right away. Overall, these are technologies that make it easier for dealers to facilitate the games.
When it comes to streaming quality, you won't be watching someone deal with your cards as if they are at home with so-so equipment. Live casinos use studio-quality cameras, lighting, and other equipment that ensures a high-quality gaming experience.
Typically, you'll also see multiple angles on your screen. A usual camera setup has angles on the dealer, the whole table, and your cards or the wheel. You get to have a great view of the whole game, so there's no way that live games can be rigged.
Why Many Now Prefer Playing Live Casino Games
With all that said, live casinos can definitely give you a better gaming experience compared to playing regular casino games. This is ideal for people who miss visiting casino places but don't really want to spend much on traveling, food, attire, and accommodations.
It's also for people who enjoy being interactive while they play their favorite casino games. This is something that many are compelled to experience because regular casino gaming can be a bit isolating. When you play at live casinos, dealers interact with you.
These casinos are also smart enough to hire charming dealers, so you won't get easily bored of playing. These dealers are always up for a fun chat and sometimes even funny banters. If you had a good time with them, you can even leave them a tip once you're done playing.
Some casinos also allow players to interact with each other via live chat. Just don't abuse this feature so you won't get banned from the casino!
Overall, live dealer games are preferred by many simply because of the human touch. It's always nice to play games with real people and to be interactive. So, if you've never tried one before, make sure you do some time soon!