Why Branding is Key to Make Your Business Stand Out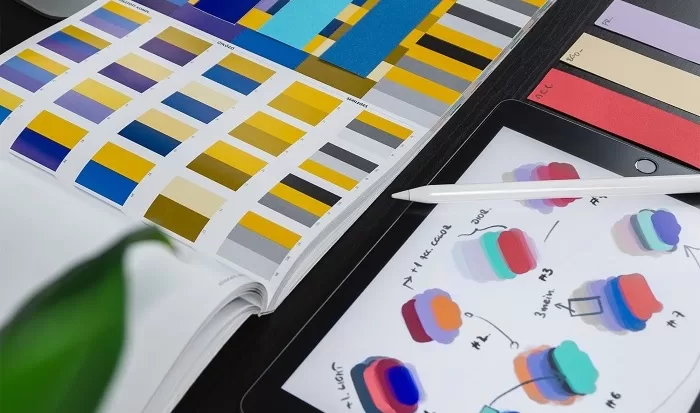 We all know that every business has a name and a logo. Branding is much more than just a logo, and good branding can project your business core values, mission, and vision. It helps consumers to identify with your brand and engage with it.
Your brand's visual identity should include your signature colours, graphics and shapes. Digital marketing has opened up the industry to a global platform and a lot more competitors. Your branding can help you stand out against competitors and establish a solid brand identity in the industry.
So, what is branding?
Your 'brand' represents your wider company, including products, services, team, values and company culture. Branding can grab your customer's attention and help them to remember you. For example, Nike's tick or Coca Cola's typography. A visual identity strengthens your brand image and helps your customers and competitors to identify you.
Here's how a strong brand image can benefit the wider company.
Builds trust
A brand image can build trust between you and your customers and investors. These individuals expect to see branding when looking at a company and may be discouraged from investing in your products if they do not see it.
Branding can help your customers to connect with your brand values and what your company is all about. When customers connect with the human side of a brand, they are far more likely to remain brand loyal.
Improve advertising
Your brand image is an integral part of your marketing and advertising strategy. If you want to advertise to a new customer base, you need to establish your brand image first. Without a visual identity, you are just a name, and people are unlikely to remember you against your competitors.
Make sure all of your branding is consistent with your advertising materials. For example, your brand logo, name and signature colours should be on any of the printable marketing materials you hand out. The more customers and investors see this branding, the more likely they are to remember it.
Generate business
Customers are more likely to purchase products or services through a well-known brand. Brands earn a good reputation through strong marketing campaigns and customer reviews. If you are launching a new unknown product, it helps to have a well-known, trusted brand to back it up.
Stand out from the crowd
Consider hiring a graphic designer to curate a logo for you and discuss your colour palette options. Your branding should go beyond a simple graphic and tell the customer something deeper about your company. For example, if you are an ethical brand, you should advertise that on your logo with green colours or natural imagery.
Branding is becoming increasingly prominent in the business industry. Think about how you want to present your company to the consumer, and get designing!