What's the Difference between Slingo and Bingo?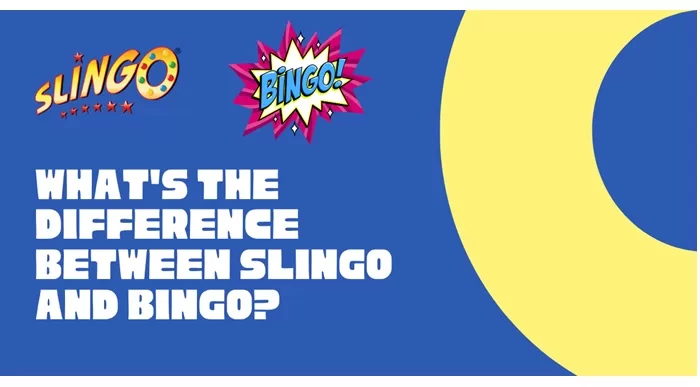 The bingo lovers have experienced something that everyone else is starting to discover; the outstanding online gaming mood. Since the bingo conception, a connection between this game and people has remained strong and with the appearance of the online version, it has become irrepressible. The bingo's combination with slot gives birth to another game under the name of slingo, a game that has the same gameplay elements as bingo. In spite of being different from the traditional version, the Bingo Slingo also guarantees an immersive gaming experience. Obviously, both games can be played online and their popularity has soared over the last few years. If we compare bingo and slingo, is there a significant difference between them?
Slingo
Slingo is a combination of 75-ball bingo and traditional slots invented in1994 in New Jersey by Sal Falciglia Sr, an American real estate developer. Over the years, variations of this game have been developing online enabling the aficionados to have a solid choice regarding both the games and the software providers. It's important to remember that playing this game is as straightforward as the slots and bingo because the players are just asked to fill a 5×5 card by spinning reels below the grid. To entice more and more fans, some virtual slingo games are designed with high-quality graphics and various interesting themes including game shows, Ancient Egypt, folklore, mythology, and many others. Some of the well-reputed titles that can provide a stunning experience include Slingo Rainbow Riches, Slingone Fishin', Slingo XXXtreme, and Deal or No Deal Slingo. Anyway, many options along with extra icons are waiting for those who want to boost their chance of winning in the best slingo games.
Bingo
Probably everyone knows that bingo is a game of chance and is helpful in developing communication and social skills. Appreciated for its meager budget but can provide a good value for money, this exciting game was transported in the bingo casinos and sports betting sites. It is impossible to not see bingo on well-known iGaming sites because not only has it become an integral part of people's culture but some countries have also adopted it as their favourite entertaining activity. Similar to the traditional version, playing this game doesn't require complicated rules as you have to do is to mark off numbers on a card and complete a line or a full house. The 90-ball is referred to as the classic version because it is the oldest style of bingo from which the players are required to get a line or a full house. With technologies involved with the online gaming industry, online bingo games have become more and more appealing through impressive features such as chat rooms, bingo variations, more lucrative bonuses, and many others.
Which is more popular?
Bingo and slingo are both popular games in the iGaming sector and in some renowned leading online Sportsbooks. Even though both require the players to tick off all the grid numbers before other players, an additional rule is associated with slingo in which the players are asked to earn the most points possible through spinning reels. Moreover, the online version is different from the traditional form because of the additional game features to enhance the gaming experience. On slingo, for example, extra symbols, the jokers, and devils are also the special features to add more thrill to the game. As technology continues to evolve, these two well-known games also advance with this innovation that has brought more enhanced features to both games including the release of live bingo rooms guaranteeing a more realistic playing experience.
Conclusion
The online gaming industry has steadily grown throughout the years paralleling bingo and slingo games advancements. Choosing between the traditional bingo and a modernised version slingo can be a confusing experience because both games can provide more enjoyment and a large sum of money. Depending on the preferences, these social games are simple to play and the players who want to enjoy them at the web-based version have a large choice regarding the variants. The bingo has remained seductive despite the various games launched in the iGaming market. As for its modern successor Slingo, since its appearance in the online version, this game has invaded the bingo and sports betting sites across the world making the enthusiasts joyful.