What's New at Starbucks this Summer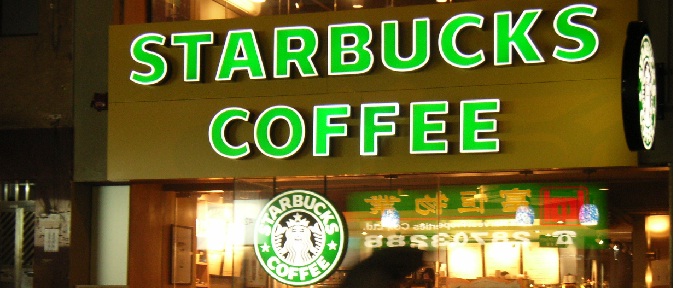 Starbucks is putting a flavorful spin on three customer favorites that will also become part of its permanent menu for participating stores in the United States and Canada.
Beginning Tuesday, June 5 customers can try the new Serious Strawberry Frappuccino® blended beverage; the new Chicken Chorizo & Tortilla Sous Vide Egg Bites; or the new Kitchen Sink Cookie.  Also available for a limited time are new bakery items, as well as the first of a four-part, artistically designed limited edition packaged coffee series that celebrates and reinterprets our coffee heritage.
New permanent menu items
The Serious Strawberry Frappuccino® blended beverage is a new take on the Strawberries and Crème Frappuccino.It is a seriously flavorful layered drink that begins with a swirl of strawberry fruit puree, followed by the Strawberries and Crème Frappuccino base, which is a blend of ice, milk, and our strawberry infusion blend. The beverage is then finished with another layered swirl of strawberry puree and vanilla whipped cream. It joins the new Ultra Caramel and Triple Mocha Frappuccino blended beverages on Starbucks permanent menu in the U.S. and Canada. Price: $4.95 – $5.45 for a Grande (16 fluid ounces) beverage.
Chicken Chorizo and Tortilla Sous Vide Egg Bites:
Our signature perfectly cooked, Sous Vide Egg Bites in a new flavor made with antibiotic-free chicken chorizo, chipotle salsa and corn tortilla strips. Price: $4.45 for two Sous Vide Egg Bites.
Kitchen Sink Cookie:
Inspired by the spontaneous desire to make a cookie with "whatever's in the pantry," this cookie combines pecans and the saltiness of pretzels with the sweetness of marshmallows and chocolate chunks. Price: $2.45
Available for a Limited Time
New Summer Bakery Items
Frosted Doughnut Cake Pop:
Vanilla cake combined with simple syrup and buttercream icing, dipped in dark chocolatey coating and decorated with sprinkles. Available in pink or white frosting while supplies last. Price: $2.25
Confetti Sugar Cookie:
A rich, butter cookie with colorful sprinkles, half-dipped in white chocolatey coating. Available while supplies last. Price: $2.45
Summer Berry Swirl Croissant:
Layers of buttery, flaky crust filled with raspberry, blackberry and strawberry filling. Available while supplies last. Price: $3.25
Limited Edition Packaged Coffee Series (1 of 4): The first of a four-part, packaged coffee series, which celebrates and reinterprets Starbucks coffee heritage. Each series will be told by a different artist and be distributed exclusively at Starbucks throughout 2018. The first chapter, Origin, features Los Angeles artist Tristan Eaton's interpretation of Sumatra coffee's origin after his personal visit of North Sumatra. Starbucks Sumatra coffee is a full-bodied with a smooth mouthfeel and lingering herbal flavors of dried herbs and fresh earth, and almost no acidity. Starbucks roasters love transforming these unpredictable beans from dark coral green to tiger-orange to a rich, oily mahogany, revealing bold flavors. Coffee from Sumatra is the foundation of many other Starbucks blends, and is a coffee we've been honored to share with customers for the last four decades. The limited edition, 12 oz. bag of Sumatra will be available at Starbucks stores while supplies last. Price: $14.95. For more information, visit starbucks.com/coffeestories.
Source: Starbucks