What's New (and Familiar) About the Nike React Presto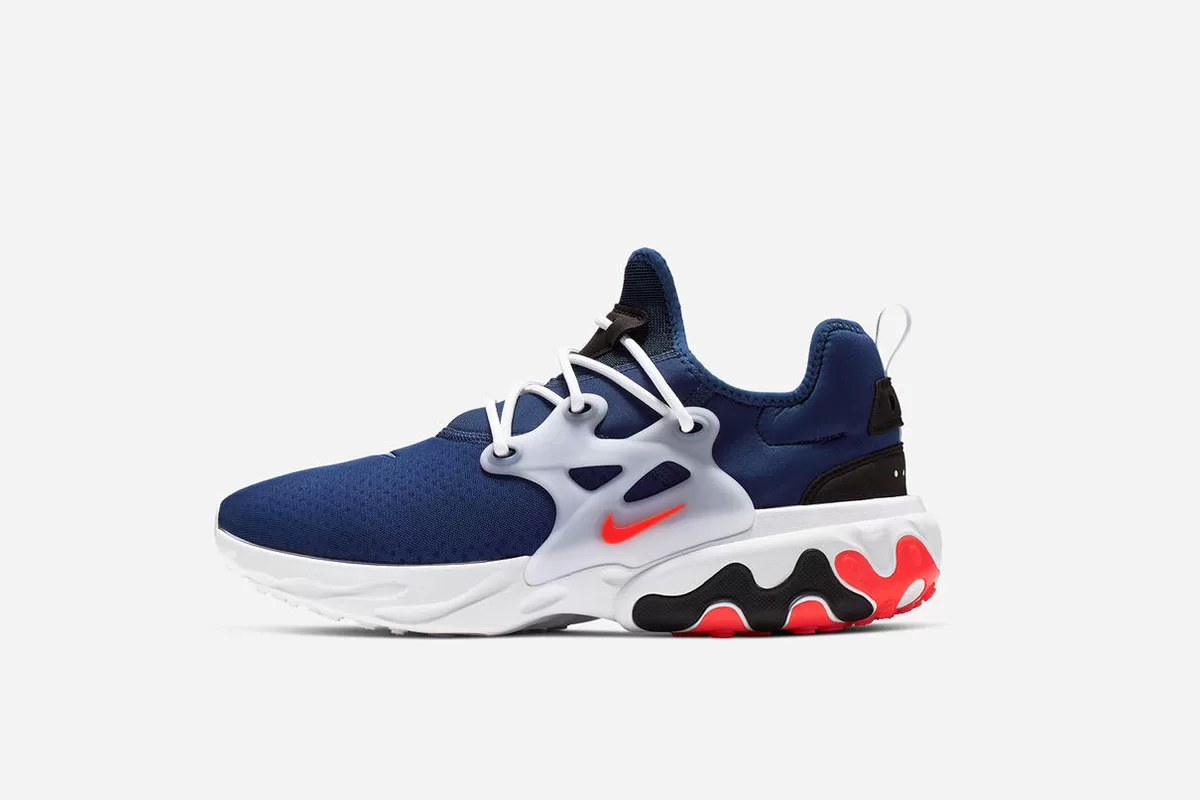 Though the name Nike React Presto holds no mystery (its a Presto, it has Nike React technology), the shoe does more than simply rework an archival classic silhouette. It takes a holistic view of what made the original great by articulating revered characteristics of the Nike Air Presto and then kicking these up with a fresh attitude.
Reviving the character-based color naming introduced by the original Presto, Brutal Honey and Rabid Panda drop May 9. Nike by You varieties of the Presto React that share favored old personas including Brutal Honey, Rogue Kielbasa, Shady Milkman and Unholy Cumulus — with space for personalization — also arrive that day.
New personalities for the Nike React Presto launch May 16 and include Psychedelic Lava (which, as an example, takes influence from the fluid, organic design language of the React technology), Chatty Matador, Breezy Thursday and Witness Protection.
Source: Nike