What You Need To Know About Driving A Truck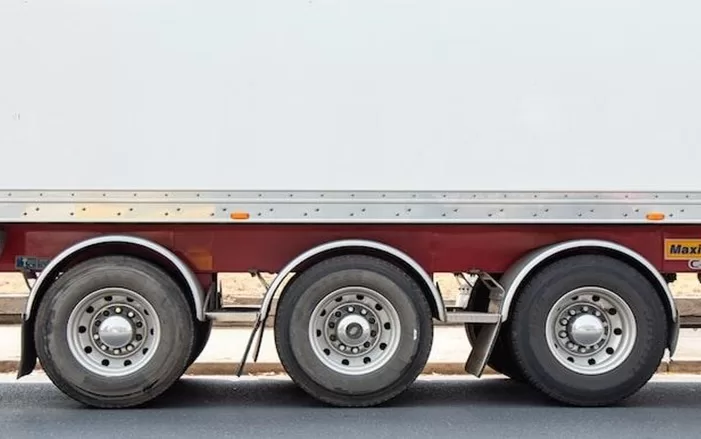 If you are looking for a change of career or getting into a new career, then maybe you're thinking about getting out on the open road – and making driving your full-time career. Driving offers people a lot of freedom and many like the chance to see various places.
While driving might not be the ideal career for everyone, those who like to get behind the wheel find that turning on their music and heading down the open road – or even in traffic doesn't phase them.
But you should know a couple of things before jumping into what might change your life.
It can be stressful
Trucking and logistics mean that you will be moving goods from one place to another, and for the duration of the time, you will be in charge of the goods. The stress comes from things you won't be able to control, like heavy traffic, spillages, and more.
Getting lost even when you have GPS and a planned route happens because roadworks and diversions can kick into action any day.
Once you arrive, you might find that the facility doesn't have enough room for the vehicle you are in – or that you aren't as experienced in backing into tight places.
When you arrive, your customer wants you to dock and unload as quickly as possible.
Alert
When driving a large vehicle, one of the things that you should ensure is that you are hydrated and well-rested. If you are not rested and hydrated, you will start making decisions that put you and yourself in danger.
Before you hop in and drive, you need to take a look at the route and look for where they could be an issue. Are there any small roads or places you need to plan a secondary route?
Ensure that you make sure you are optimizing your electronic logbook.
Traffic
There will be times when you will be trapped in traffic, and you will certainly face increased traffic rates the more hours you spend driving. If you have full control over when you drive, and will still be at the correct delivery stop. Aim for times when there are fewer drivers on the road.
Footwork
Many receiving places will say that they have trucks often, but it is possible that they haven't had the size of the trucks you are driving. When possible, check that there is enough room to park safely. You can do this by scoping out the loading bay on foot by parking the truck nearby. Google maps can also be a huge tool. It is easy for trucks to get trapped and unable to turn. Looking around for yourself will indicate if there is enough space for your park effectively – and how long it might take you.
The most common place a trucker will have an accident is when reversing into roads or parking places with blind spots; always keeping a truck accident lawyer number to hand is essential – you never know when you'll need one.
Accidents are an expensive thing for everyone.
Night driving
Although driving at night has benefits in terms of less traffic, it does pose its own risks. A decreased visibility is one of the things that comes with nighttime driving. It's not just the driving that can be an issue, though, because when exiting a layby, there are often deep ditches that would be easy to spot in the daytime, but because of the lack of lighting, trucks can end up in the ditch.
Moving more carefully in the evening is one of the most important things for drivers, even more, when the driver is new.
Lane changing
When you drive your car regularly,  you will be used to switching lanes more regularly. Regarding your truck, you are more likely to pick a lane and stay there. Each time a vehicle changes lanes, the risk of an accident increases.
Keep it slow
The bigger the truck, the less speed you need to put into it. Big trucks don't enjoy tight corners and don't handle corners like a smaller, faster car. Smaller, faster cars are also the reason for speed bumps and other speed deterrents – when it comes to the truck, you have all the time you need. Holding up traffic might irritate other drivers, but it is something that you will need to get used to.
Breaks
By law, you are required to take regular breaks; this is for your safety as well as the safety of others around you. It's not just about making sure that you rest when you stop, but taking a drink of water and some food – and walking around to stretch your legs is good for your health too.
It allows you to give the truck a look over too. You can check the tires, check your load, look for any drips, and more.
Documents
If your cab is messy and everything is everywhere, and someone asks you for your documents, it will not be easy to find them. Make sure you put all your documents in and easily reach the place. Not only is that a good idea for you, but if anything happens – like an accident it will be easier for the police and other parties to ensure that everything is taken care of.
And, if you need to take licenses and more with you, ensure everything is in date and all legible.
A career switch to something like driving a truck can be one of the biggest and most exciting changes, but there is a lot to learn between getting your license and taking a truck out on the road.
Perhaps one of the best things about trucking and logistics is that there is a whole trucking community that will make you feel welcome. They are supportive in terms of career guidance and unions, and more. The trucking industry is moving forward too, an exciting space to get into MAN and ABB E-Mobility Rev Up for The Next Phase of Electromobility in Long-Haul Trucking – Global Brands Magazine.