What to Look for When Buying a Bike GPS Computer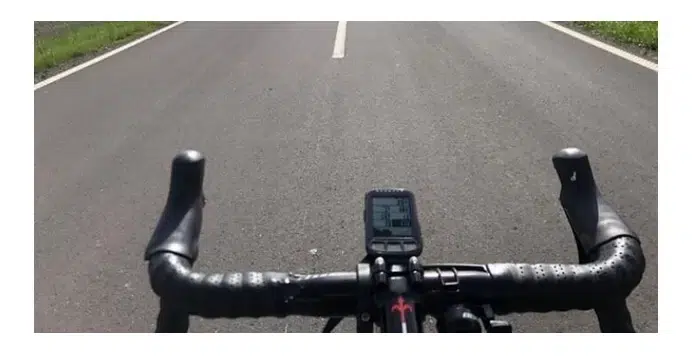 We've come a very long way since the invention of the bicycle about 2 centuries ago. You can have the distance traveled, your speed, and other metrics at your fingertip thanks to advanced and feature-packed bike computers available these days like Garmin Edge 1000 bundle. Furthermore, thanks to the map-loaded GPS bike computers that are easily available these days, you wouldn't have to bother about to planning a route in advance or stopping every now and then to check the route on your phone or map. GPS bike computer certainly adds to the overall convenience and significantly improves the experience of bike riding.
But what all should you consider before you buy a GPS bike computer to make sure that you are putting your money on the right thing? Well, we believe you will find this article helpful in that respect. Read on to make an informed decision!
How does a GPS bike computer function?
Traditionally, bike computers use a magnetic sensor that is placed on the wheels of a bike which sends data to the device, based on which various basic information intended is calculated and shown, such as distance covered, speed etc. However, many of the modern devices come with GPS sensors as well as other connectivity features preloaded.
Things to consider while buying a GPS bike computer
Battery life: Wireless GPS bike computers work on batteries and you should consider getting the ones that have got a good enough battery life. Longer the battery life, the better.
Features:
GPS Bike computers can have numerous features. Depending on your bike riding frequency and purpose of purchase of the bike computer, you can select the product with the combination of features that'll be useful to you. The measurements of distance, current speed, average speed, clock, etc. are some of the basic features that you can find even in the simplest, budget bike computers. Other commonly found features include heart rate monitor, calorie counter, odometer, stopwatch, etc.
Durability:
You will be investing a few hundred bucks to get yourself a good GPS bike. When you do that, you naturally expect it to last a few years. It wouldn't be fair to you if you are having to repair or replace the product within a few months of purchase. But that's what happens when you stay ignorant of the quality and sturdiness of the product that you buy.
Other customers' experience:
There are a few points you need to keep an eye out for when going through the reviews of other customers. One of the most important things would be their reports about the accuracy of data generated by the device- after all, data is what you are buying the device for. You want to look for the device that offers you the most accurate results. Other things to look for in the reviews would be the durability and sturdiness, actual power-cycles of the product you are considering, etc.
Smart-phone connectivity:
This is yet another useful feature that you can find in GPS bike computers. It is actually becoming a very common feature among bike computes. This would enable you to export the data to the phone, receive phone notifications on the device's display, track live location, and much more.
Mode of GPS connection:
Usually, many bike computers are dependent on smartphones for internet/ GPS connectivity. However, there are computers that come with GPS loaded and they can function independently of the phones.
User type:
Before you decide on any bike computer or even start considering different products, it will be a good idea to decide on what kind of rider you are and the main purpose of buying this bike computer. Ask yourself questions like, how often do you plan to ride your bikes? Would you be riding quite frequently, or are you just a beginner or entry-level user? Are you looking to get the bike computer to aid in your preparation and practice for some sort of competition or for improving your overall bike-riding experience? Determining these factors will help you shortlist easily from the thousands of products available in the market, based on the features you'd need.