What Is a Neutral Wire? Key Questions Answered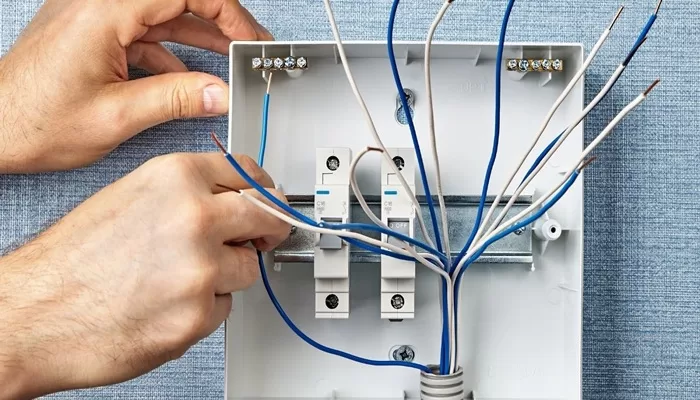 Read the specifications of most smart wall switches or dimmers and you will see that many are reliant on a neutral wire connection. If your home features a neutral wire, installing and activating these smart lighting controllers is fairly straightforward.
But how about homes that do not have a neutral wire installed? As most homes built before 1985 do not feature a neutral wire, does this make them incompatible with smart lighting technology?
The short answer is no – a lack of a neutral wire does not close the door to smart lighting at home.
High-end devices like Evvr's In-Wall Relay Switch are designed to function with no neutral wire necessary, and can be installed as quickly and easily as a conventional light switch. If your home was built before 1985, it is unlikely to be compatible with controllers that require a neutral wire.
But what exactly is a neutral wire, and why is it a standard feature in most modern homes? Aside from smart lighting controller compatibility, what is the main function of a neutral wire?
Neutral Wire FAQs
What Is a Neutral Wire?
Briefly summarised, the role of the neutral wire is to carry the circuit back to the original power source. It completes the circuit between the electricity source and the controller – in this case the light switch – and provides a continuous feed of low-voltage electricity to the switch.
Why Do Smart Switches Need Neutral Wires?
Most smart switches need neutral wires because they are designed to be reliant on this continuous low-voltage feed. This means that in the absence of a neutral wire, the switch does not have the constant supply of power it needs to operate. A switch that needs a neutral wire is therefore completely incompatible with a home that lacks a neutral wire.
How Do I Know If I Have a Neutral Wire at Home?
Checking for the presence of a neutral wire is as easy as taking a look behind the light switch. If your home was built after 1985, there is a high likelihood it will have a neutral wire installed.
Here's how to check for a neutral wire at home:
Turn your circuit breaker box
Remove the cover plate from the switch
Take out the screws and set carefully to one side
Check that the power has been turned off with a voltage tester
Pull the switch away from the wall so you can examine the wires
A blue wire or group of blue wires means you most likely have a neutral wire
If unsure, you can hire an electrician to establish whether or not you have a neutral wire, which should take no longer than around 5 minutes.
Can I Use the Ground Wire Instead of a Neutral?
No – this is not recommended or considered acceptable by any electrical codes and building codes. Even though these two cables run to the same place in the circuit breaker, they are designed with different functions in mind.
What To Do If I Don't Have a Neutral Wire?
If you do not have a neutral wire at home, there are three things you can do to benefit from smart lighting:
Install an advanced smart light switch that does not require a neutral cable, such as Evvr's In-Wall Relay Switch.
Swap out some of your existing light bulbs for smart bulbs and connect them wirelessly to your mobile device. However, you will first need to check that your current light fittings are compatible with the smart bulbs you intend to buy.
Run a neutral wire from your circuit box to your light switch, which will usually mean hiring an electrician to carry out the necessary renovations. This can, however, be a costly and disruptive project.
If in doubt, consult with a local electrician who will help you determine the most appropriate option for your home.
About the Author:
Craig Upton supports UK businesses by increasing sales growth using various marketing solutions online. Creating strategic partnerships and keen focus to detail, Craig equips websites with the right tools to rank in organic search. Craig is also the CEO of iCONQUER, a UK based SEO company and has been working in the digital marketing arena for many years. A trusted SEO consultant and trainer, Craig has worked with British brands such as djkit.com, UK Property Finance, Serimax and also supported UK doctors, solicitors and property developers, gain more exposure online. Craig has gained a wealth of knowledge using Google and is committed to creating new opportunities and partnerships.