What Is A Freight Forwarder Responsible For?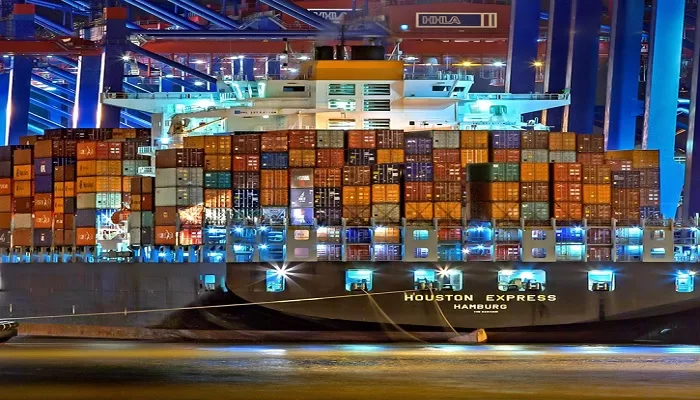 Freight forwarders provide fast and reliable custom freight forwarding solutions for full or less than full container loads and competitive pricing due to their ability to negotiate with multiple global, domestic, air, rail, and trucking partners to save their customers money on shipping costs. Freight forwarders make shipping items for your business easier to manage.
Freight Forwarder Responsibilities
Take Care of Logistics
Freight forwarders can take care of all of your business' logistic processes including import, export, customs, compliance, warehousing, packaging, distribution, delivery, and supply chain management. Freight forwarders use the ocean, air, rail, and road freight options to partner with companies internationally to make your shipment more efficient.
Offer Solutions
Freight forwarders offer solutions on the most efficient routes to get your products from the manufacturer to your customers and make their prices competitive due to their ability to negotiate with multiple partners to find the best deals.
Provide Security
Freight forwarders offer security for your goods including tracking transparency, experience with shipping products similar to yours, and awareness of the regulations affecting the cargo you're intending to ship.
Documents
Freight forwarders also can provide documentation, especially those necessary for international shipping, and can offer insight on which documents are relevant to your shipment. Freight forwarders provide invoices, inspection certificates, contracts, licenses, packing lists, and all of the other documentation necessary to record, execute, and monitor your shipment.
Advantages to using a Freight Forwarder
Companies like dedola.com recommend using freight forwarders because they have knowledge and expertise in freighting goods and finding affordable freighting solutions for their consumers. Freight forwarders can help save the time you'll spend having to figure out logistical puzzles all on your own.
Freight forwarders have saved their customers' money due to their vast shipping network. This network helps freight forwarders shop around for their customers and broker deals on their behalf. Experienced freight forwarders will have the knowledge and relationships necessary to overcome problems that may arise in the shipment process.
When your company is dealing with precious cargo, it's important to find a company that knows how to manage, store, transport, and receive special items like yours. Some freight forwarders specialize in delicate goods and will be able to safely move your products. However, freight forwarders generally face restrictions with flammable goods, drugs, alcohol, batteries, non-express delivery perishable items, and sharp objects.
Stages of Freight Forwarding
Each freight forwarder may differentiate on the specifics of their logistical process but they generally work in the following stages:
First, the goods are transferred from the source to the freight forwarder's warehouse
Second, the goods must be cleared by customs to leave the country
Third, the items are unloaded, inspected, and validated with their documentation
Fourth, the shipment has to clear customs where it's received
Fifth, the cargo reaches a destination office or import warehouse
Sixth, the shipment is delivered to its final destination
How can freight forwarders prevent delays?
Freight forwarders are rarely responsible but delays occur due to severe weather conditions, port delays, route changes, and other unforeseen circumstances. Delays normally occur due to inconsistencies in the paperwork and breakdowns in the communication.
Having alignment between buyers and sellers in regards to the cargo's packing list, invoices, and the original bill of lading will prevent delays and allow your freight forwarders to get your products delivered as quickly as possible.