What Are the Most Advanced Healthcare Technologies in the World?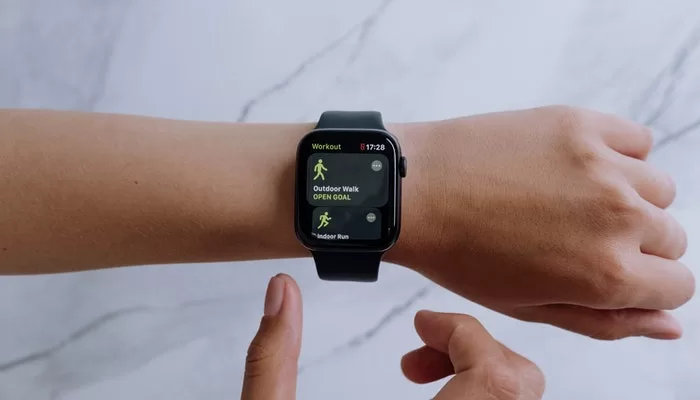 Technology and healthcare have always shared a symbiotic relationship. But today more than ever the global healthcare industry is relying on new and emerging technologies to scale up operations, meet increased demands, and tackle new challenges that come with an aging population.
But what are the most disruptive technologies setting new frontiers in healthcare? Let's look at the ones with the greatest potential in 2022.
Remote Clinical Services and Virtual Healthcare Insurance Platforms
It is undeniable that the Covid-19 pandemic has left a significant imprint on the healthcare industry as a whole. The increased demand for accessible and quality care, coupled with the necessary social distancing measures, has fuelled the digitization of a wide range of services, including consultation, diagnosis, and treatment prescription.
In turn, this shift has encouraged healthcare tech companies to develop safer and more efficient tools for the delivery of remote clinical services, making telehealth and telemedicine always more viable options.
As virtual platforms are gaining momentum, complementary service providers to the healthcare industry – including healthcare insurance companies – are also taking advantage of these new systems to reduce overhead costs, provide more personalized services, and reach more clients.
For example, a Virtual Insurance Company can provide coverage to people who are geographically isolated, have mobility issues, or are dealing with pre-existing conditions.
A New Era of Vaccinology: mRNA and CRISPR Technologies
"mRNA COVID-19 vaccines" is a phrase that has been on everyone's lips over the past two years. But not everybody fully understands today's mRNA technology and the vast potential it carries.
mRNA – which stands for messenger ribonucleic acid – is a single-stranded DNA molecule, which has the ability to deliver DNA-derived information, rapidly and efficiently, thus triggering the body's immune response.
Thanks to their low production cost and high safety levels, mRNA technologies are opening up a new era of vaccinology and might be the key to developing vaccines against a wide range of diseases, including cancers and Zika viruses.
On the other hand, gene-editing technologies like Clustered Regularly Interspaced Short Palindromic Repeats (CRISPR) leverage the natural mechanisms of the body of invading viruses to mediate the immune response. While this technology is still in its infancy, it has shown to have the potential to prevent diseases like cancer and HIV.
Virtual Reality Training for Medical Professionals
Virtual reality (VR) technologies have taken the world of entertainment and video games to the next level. But far from being just a fun gimmick, VR tools can be efficiently used in the healthcare industry to support the training of healthcare technology management professionals and specialized healthcare providers such as surgeons.
Thanks to VR training programs, the trainee can be transported into the human body, obtaining a much greater understanding of the human anatomy, bodily processes, and system interactions.
What's more, VR and AI tools allow trainees to hone their surgical and medical skills in real-life scenarios, thus better preparing them to deal with emergencies and first-time events.
Health Wearables For Disease Prevention and Lifestyle Medicine
As the world's population continues to age, the prevalence of chronic diseases increases, and the demand for quality and affordable health care reaches unprecedented peaks, the global healthcare industry is facing new, severe challenges.
So, it isn't surprising that the industry is now shifting its focus towards prevention and lifestyle medicine to reduce the labor and financial burden on each country's healthcare system.
In this fast-changing environment, health wearable devices are playing an essential role in monitoring patients' health, keeping parameters in check, avoiding crises, and ensuring treatment delivery.
Thanks to today's technological advancements, wearables are today able to monitor indicators like physical fitness, step count, heartbeat, sleeping patterns, stress levels, blood sugar levels, blood pressure, and even oxygen saturation.
When worn daily, these devices can help patients become more accountable for their own health, live a healthier lifestyle, keep at bay diseases like obesity and chronic pain, and reduce the need for medical care.
Personal Alarms For Older Parents
The best personal alarms UK are designed specifically to help older people during their daily lives. Should an emergency arise, they're able to contact an appropriate person quickly and easily. They're typically bought by the person's loved ones to help take care of them.
They provide a range of benefits, with safety being the most notable. Should an older relative have an accident or emergency, they can get in touch immediately. In turn, that means they can have the issue addressed quickly.
Not only are older relatives in a safer position, but their loved ones can rest easy knowing they can respond quickly when they need to.
AI-Powered Mental Health Treatments
Artificial intelligence (AI) is one of the emerging technologies with the greatest potential – across all industries and sectors. Thanks to AI, healthcare providers can now access accurate and connected data, create ad hoc treatment plans, and significantly reduce the chances of human error in diagnostics and medical treatment delivery.
While most AI tools and technologies are just making their way through the healthcare industry, user-friendly tools like chatbots are already helping patients follow up with their cognitive-behavioral therapy (CBT) and prevent emotional distress through voice and speech pattern analysis.
The technologies seen above might make it seem like the next era of healthcare is in full swing while, in reality, we have only entered this new phase and much is yet to be discovered!