What Are Some of The In-Demand Scrum Master Courses in 2021?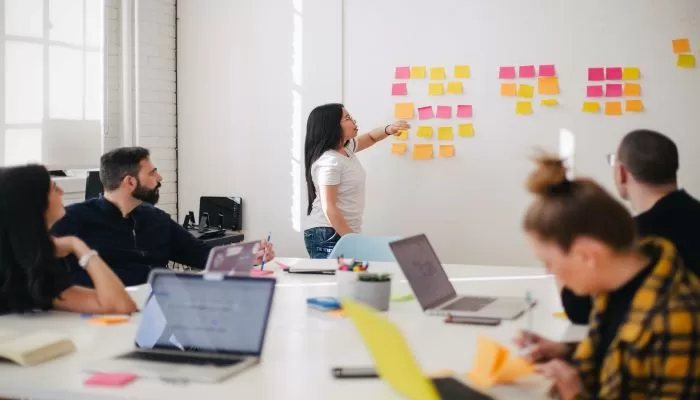 The credential that acknowledges one's competency in the principles of scrum project management is a scrum certification or a Scrum Master certification. Candidates are qualified by this certification in order to become a kind of project manager – Scrum Masters – who use scrum in order to finish projects.
Although it is not always mandatory to have a scrum certification in order to be a project manager, oftentimes employers need them and request the same, especially in job roles where there is a heavy emphasis on scrum practices. So, this article will discuss some of the certifications of the scrum that are worth it.
CSP or Certified Scrum Professional
The highest level of certification on the track of product development that is provided by the Scrum Alliance is the CSP or the Certified Scrum Professional. The CSP is distinct from CSP-SM and CSP-PO. It is designed in order to aid one to be a professional who improves the principles of agile and ways of Scrum put into action on the team, and is rather unique to developers. One can start on the path of being a Certified Scrum Professional by first being a CSD or Certified Scrum Developer.
Requirements: One has to have a minimum of work experience of scrum in the past five years or that of thirty-six months in Agile, an active certification of CSD, and seventy units of Scrum Education for the last three. After that one has to finish an application which has to then be approved.
Cost: There is a cost of a hundred dollars as the application fees and an extra one hundred and fifty dollars as the certification fees.
SSMⓇ or SAFeⓇ Scrum Master
If one is considering to be a Scrum Master in a company where individuals practice concepts of DevOps, Lean or Agile at a large scale, they must be looking to get certified with the SAFeⓇ Scrum Master or SSMⓇ certification. In order to accomplish that one must take up training in the SAFeⓇ Scrum Master course. SAFeⓇ or Scale Agile Framework is overseen by a Scaled Agile organisation. The same administers the SSMⓇ certification. Adding to that, one has to learn the tools they need to work with fully remote teams so that they can get familiarised with scrum.
Requirements: The candidate has to take a necessary course of two days which has been approved by Scaled Agile, apart from clearing the examination.
Cost: The price of the course depends on it. In August 2021, a sampling of courses ranged from six hundred dollars to eight hundred dollars. The examination fees are generally included in the course fees.
Get Started with Scrum
It can be extremely advantageous to learn the concepts of scum for business analysts, product owners, any number of other experts who work on teams of the scrum. One can enrol themselves in the SAFeⓇ Scrum Master course to get a basic intro to scrum. They have a whole course dedicated to the project management of agile, where one can go over the concepts of scrum as well.