Walmart Pay Now Available in all Walmart Stores Nationwide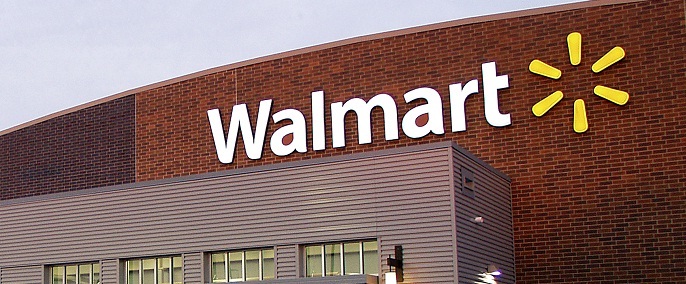 Pay with any iOS or Android smartphone, any major payment type and at any checkout lane – all through the Walmart app
Walmart announced that Walmart Pay, a safe, easy and convenient way for customers to check out with their smartphones, is now available in the more than 4,600 Walmart stores nationwide.
Available through the Walmart app, Walmart Pay works with any iOS or Android device*, at any checkout lane, and with any credit, debit, pre-paid or Walmart gift card. Walmart Pay is like no other mobile payments solution available today, expanding access to mobile payments and improving the way customers check out in all Walmart stores in the U.S.
"There is something very powerful about the ease and simplicity of Walmart Pay," said Daniel Eckert, senior vice president, services, Walmart U.S. "What's even more powerful though, is what this means for our customers. We want to make every day easier for busy families. We're connecting all the parts of Walmart into one seamless shopping experience with great stores, easy pickup, fast delivery, frictionless checkout and apps and websites that are simple to use."
Walmart Pay Facts
"Today was my first experience using Walmart Pay and it was FAB-U-LOUS! I was shopping with five of my children, which can sometimes feel a little bit like herding cats, and Walmart Pay got us through the register smoothly," said Lisa Rowlee, a Walmart Pay customer via the Walmart app. "I could keep my eye on my cute little kiddos rather than digging through my purse to pull out my debit card. Using my phone to scan the code was easy – I have it out to reference my shopping list anyway. Thank you so much. I'm a convert!"
Walmart Pay is one of the newest and most powerful additions to the Walmart app, which ranks among the top three retail apps in the Apple and Google app stores with more than 20 million active users. The app was built with an emphasis on making shopping faster and easier for customers – from refilling a pharmacy prescription to building a gift registry and finding where an item is located in store. The app also makes it easy for customers to shop the millions of items on Walmart.com.
"Walmart Pay is just the beginning," said Eckert. "We're building deeper relationships with our customers across our ecosystem and are looking forward to delivering new tools like Walmart Pay that allow them to use the Walmart App as their remote control for a faster, more convenient shopping experience."
About Walmart 
Wal-Mart Stores, Inc. (NYSE: WMT) helps people around the world save money and live better – anytime and anywhere – in retail stores, online, and through their mobile devices. Each week, nearly 260 million customers and members visit our 11,527 stores under 63 banners in 28 countries and e-commerce websites in 11 countries. With fiscal year 2016 revenue of $482 billion, Walmart employs more than 2.3 million associates worldwide. Walmart continues to be a leader in sustainability, corporate philanthropy and employment opportunity.