Volvo XC40 Rides Strong Order Numbers Towards China Launch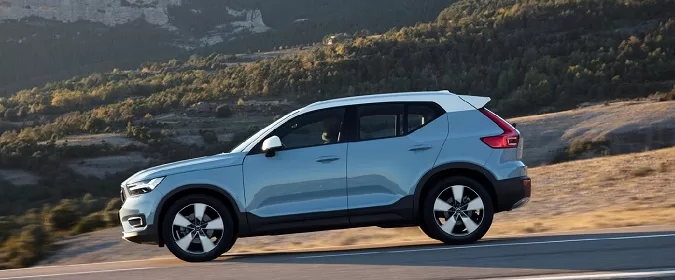 Volvo Cars' first entry into the small premium SUV segment is proving popular among car buyers, with global XC40 orders already exceeding 20,000 units. Delivery of cars to dealers started earlier this month.
Following its successful introduction to European and American customers, the XC40 will launch in China, the world's largest car market, at the Beijing Auto Show this spring.
Well-received by customers, the XC40 has also attracted acclaim from media around the globe. Volvo's new small SUV is one of seven shortlisted for the 2018 European Car of the Year, the winner of which will be announced in March. This week, the XC40 was awarded the prestigious Car of the Year award by leading UK automotive publication What Car?
"With the XC40, we enter the fastest growing segment in the industry," said Björn Annwall, senior vice president of strategy, brand and retail at Volvo Cars. "The XC40 completes our global SUV line-up, bringing the award-winning safety, connectivity and infotainment technologies known from our larger cars to the small SUV segment. These latest figures show that our customers clearly like what they see."
The arrival of the XC40 means that for the first time, Volvo Cars has three new globally available SUVs in what is the fastest growing segment of the automotive market, paving the way for further growth in sales and profitability.
The XC40 is the first model on Volvo Cars' new compact modular vehicle architecture (CMA), which will underpin all upcoming cars in the 40 Series, including fully electrified vehicles. Co-developed within Geely, CMA provides the company with the necessary economies of scale for this segment.
The XC40 is also the first Volvo to come with a car-sharing feature, enabled via Volvo's digital key technology and its connected services platform Volvo On Call. XC40 owners can simply share their car with family and friends without having to hand over a physical key.
Volvo Cars also launches its global marketing campaign around the XC40. The campaign features a new version of the famous 'My Favorite Things' song from the classic musical and film, 'Sound of Music'. The campaign version was recorded by Swedish artist Jennie Abrahamson and was released on Spotify just prior to the campaign launch. The song and updated context underline Volvo Cars' approach to challenging the traditional car ownership model.
About Volvo Car Group
Volvo has been in operation since 1927. Today, Volvo Cars is one of the most well-known and respected car brands in the world with sales of 534,332 cars in 2016 in about 100 countries. Volvo Cars has been under the ownership of the Zhejiang Geely Holding (Geely Holding) of China since 2010. It formed part of the Swedish Volvo Group until 1999, when the company was bought by Ford Motor Company of the US. In 2010, Volvo Cars was acquired by Geely Holding.