Volkswagen Budd-e Concept Awarded Best Innovation Winner of "Best of CES Awards"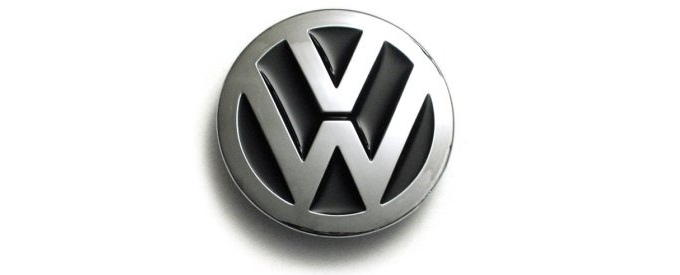 Las Vegas, January 12, 2016 — Volkswagen of America is pleased to announce the brand's BUDD-e concept received Engadget's coveted "Best Innovation Award" as part of its "Best of CES Awards" at CES 2016. Nominated in three separate categories of Engadget's "Best of CES Awards," BUDD-e took top honors for "Best Innovation" from the leading technology web magazine. Engadget's summary of finalists notes the concept's range and rapid charge capabilities as "clearly innovative and pushes electric cars way closer to gas in terms of convenience."
The BUDD-e concept showcases Volkswagen's Modular Electric Toolkit (MEB) platform, offering a glimpse of next-generation e-mobility, connectivity and infotainment innovations. Highlights of the concept include:
Zero emissions drivetrain, enabling up to 233* miles of pure electric range by the end of the decade, on par with today's gasoline-powered cars.
A new highly efficient battery can be charged up to  80 percent of capacity in  15-30 minutes; marking an operational breakthrough for EVs.
New driver and passenger interfaces signal next-generation display and ergonomic design.
The interior style of the BUDD-e is characterized by completely new and innovative human-machine interface functions. Its design is extremely clean and intuitive to use.
The technical architecture of the infotainment and control systems, as well as their design, make a quantum leap from current systems.
With the BUDD-e concept, passengers will be able to access their homes and workplaces to perform tasks such as controlling the air conditioning, turning lights on or off, or simply looking to see if their kids are home, bringing together Smart Home and Smart Car technology.
Gesture control 2.0 enables intuitive operation of interior and exterior features. Cameras are used to register if a passenger in the rear compartment wants to open the sliding door, for instance. Interactive displays and projections also assist the driver and passengers during operation. Gestures are recognized without the gesture control system needing to be explicitly activated.
Bold design captures brand's heritage while providing a hint at future design direction
CES is a global consumer electronics and consumer technology tradeshow that takes place every January in Las Vegas, Nevada. Volkswagen also unveiled the e-Golf Touch at this year's show, highlighting gesture control technology and infotainment advances soon slated for mass production in the compact car segment.
About Volkswagen of America, Inc.
Founded in 1955, Volkswagen of America, Inc., an operating unit of Volkswagen Group of America, Inc. (VWoA) is headquartered in Herndon, Virginia. It is a subsidiary of Volkswagen AG, headquartered in Wolfsburg, Germany. VWoA's operations in the United States include research and development, parts and vehicle processing, parts distribution centers, sales, marketing and service offices, financial service centers, and its state -of-the- art manufacturing facility in Chattanooga, Tennessee. The Volkswagen Group is one of the world's largest producers of passenger cars and Europe's largest automaker. VWoA sells the Beetle, Beetle Convertible, CC, Eos, e-Golf, Golf, Golf GTI, Golf R, Golf SportWagen, Jetta, Passat, Tiguan and Touareg vehicles through approximately 652 independent U.S. dealers. Visit Volkswagen of America online at www.vw.com or media.vw.com to learn more.