Visa Ready Program for Business Solutions Launches to Accelerate Business-to-Business Payments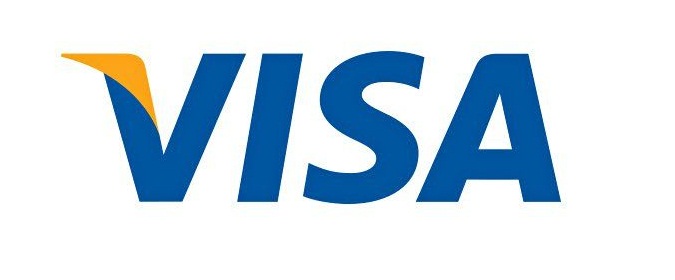 Bora Payment Systems, Bottomline Technologies, CSI globalVCard, MineralTree, Priority Commercial Payments first U.S. B2B technology partners to become Visa Ready
Visa (NYSE:V) announced Visa Ready Program for Business Solutions, a strategic framework to help technology companies that integrate with Visa's business-to-business (B2B) payment services and data solutions ensure that they meet Visa's standards and are market ready. Bora Payment Systems, Bottomline Technologies, CSI globalVCard, MineralTree and Priority Commercial Payments are the first partners to obtain Visa Ready for Business Solutions approval, and to bring to market innovative Visa payments to financial institutions' commercial customers.
Visa Ready for Business Solutions helps accelerate growth and enable new use cases in the B2B payments space. The program enables Visa's technology partners to quickly integrate and approve an array of Visa B2B payments solutions, including enhanced data, virtual card integration, payables automation and payment controls. Upon successful completion of the approval process, partners may use Visa Ready mark in connection with the approved solution on their website and marketing collateral. They are also highlighted in Visa Ready Solution Directory.
"B2B payments innovation has been fueled by businesses always looking to simplify complexities and time spent associated with paying and getting paid, as well as expense reconciliation," said Vicky Bindra, head, global products and solutions, Visa Inc. "With the introduction of the Visa Ready for Business Solutions program, we are coming together with our technology partners to help quickly and securely bring to life a variety of use cases to meet unique needs of financial institutions and their corporate businesses, large and small, and across different industries."
Visa Ready for Business Solutions program participants have access to Visa's tools and services, including Visa Developer Platform, to help support development of innovative commercial payment solutions. Unique Visa Ready use cases include:
Bora Payment Systems' Buyer-Initiated Payments (BIP) architecture is integrated with Visa Supplier-Initiated Payment (SIP) APIs to help deliver faster, more automated and streamlined corporate payments
Bottomline Technologies' payment network, Paymode-X is integrated with Visa's commercial card solution, Visa Payables Solutions, to bring corporate clients a seamless experience that helps simplify payment automation and maximize cost savings, efficiency and security
CSI's globalVCard paysystems® platform Visa API integration can enable Visa financial institutions to meet the rising demand for simple and secure electronic accounts payable solutions
MineralTree's accounts payable and payment automation platform integration with Visa, using Visa APIs, helps middle market organizations drive more invoice payments to virtual cards
Priority Commercial Payments' integration to Visa B2B APIs can help Visa financial institutions expand frictionless virtual card and straight-through-processing payments to drive more commercial card adoption and utilization in targeted verticals, such as construction, industrial manufacturing and retail
"The B2B payments industry landscape is relatively complex, replete with partnerships between multiple entities. Regardless of size, businesses do not typically understand how the pieces fit together or the potential benefits of integrated solutions," said Steve Murphy, director, commercial and enterprise payments advisory service, Mercator Advisory Group. "The Visa Ready Program's approach seems to be a logical method to enable transparency and security, while also providing businesses with the practical benefit of faster value recognition through streamlined implementation."
The Visa Ready Program provides structure and clarity to allow partners to quickly introduce devices, software, and solutions that can initiate or accept Visa payments. In addition to Business Solutions, Visa offers Visa Ready Programs for mobile point-of-sale (mPoS), Internet of Things (IoT), and cloud-based payments providers. Last week, Visa also announced more than a dozen new Visa Ready token service partners to drive acceleration into consumer IoT payments.
About Visa
Visa Inc. (NYSE:V) is a global payments technology company that connects consumers, businesses, financial institutions, and governments in more than 200 countries and territories to fast, secure and reliable electronic payments. We operate one of the world's most advanced processing networks — VisaNet — that is capable of handling more than 65,000 transaction messages a second, with fraud protection for consumers and assured payment for merchants. Visa is not a bank and does not issue cards, extend credit or set rates and fees for consumers. Visa's innovations, however, enable its financial institution customers to offer consumers more choices: pay now with debit, pay ahead with prepaid or pay later with credit products.