Visa Puts Consumers in Charge of Security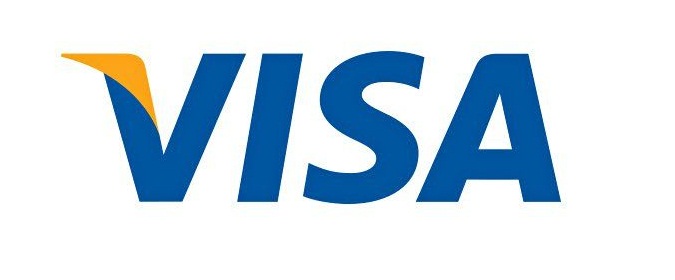 Visa Consumer Transaction Controls to Allow Consumers to Direct How, Where, and When Their Credit and Debit Accounts Can Be Used
Visa Inc. (NYSE:V), a global leader in payments, is introducing a new service to help Visa issuers empower consumers to monitor and control how, where, and when their Visa credit, debit, and prepaid accounts can be used. With real-time visibility and control over their accounts, consumers can take immediate action to protect themselves from security threats and fraud.
This Smart News Release features multimedia. View the full release here: http://www.businesswire.com/news/home/20160209005812/en/
Visa Consumer Transaction Controls, which is available to Visa card-issuing financial institutions, enables account holders to set simple, convenient, and effective spending controls, receive transaction alerts, or even temporarily suspend their accounts using a simple on/off feature.
"By putting the account holder in charge, Visa card issuers can provide their consumers peace of mind through innovative spending controls, and more effective fraud prevention," said Mark Nelsen, senior vice president of Risk Products and Business Intelligence, Visa Inc. "With new digital commerce experiences emerging daily, it's important that we provide easy and convenient ways for consumers to direct and monitor how their accounts are used and help better secure the payment system."
Visa issuers will be able to offer consumers a variety of transaction controls that are easily customized to meet their specific needs. For example, spending controls can be applied to different transaction types, date ranges, or overall card spending to offer consumers visibility and control over their money. Alerts can be sent by text, mobile app, or email in when transactions take place. While actual fraud in the Visa system is low, about 6 cents out of $100 transacted, Visa data shows that consumers who receive Visa transaction alerts experience 40 percent less fraud than account holders who do not.
How It Works
Financial institutions who adopt Visa Consumer Transaction Controls will be able to offer the service through their mobile banking application, mobile wallet, or website. Issuers can choose the features to provide to their consumers including:
Temporarily stop transaction approvals
At the touch of a button, the account holder can easily turn card authorizations on and off and take immediate action should their card become misplaced, lost, or stolen.
Manage specific transaction types
Consumers can block or request alerts for selected activity including purchases in store, online, or internationally, as well as ATM withdrawals.
Set spending limits
Account holders can limit transaction size, set spending limits over a period of time, or receive spending alerts based on transaction amount.
Manage multiple cards
Families or businesses can define individual controls or alerts for primary cards as well as companion cards that are given to family members or employees providing more real-time control and visibility into spending. For example, a parent can share a Visa account with a child by providing a companion card with spending limits and transaction alerts that are sent to the parent's mobile device.
See how a consumer might use transaction controls in this video.
Participating financial institutions can integrate transaction controls into their mobile banking applications using an application programming interface (API), which helps streamline integration into existing bank systems. Visa APIs are available through the company's recently launched Visa Developerplatform, which enables financial institutions and partners to easily access Visa's payment technologies, products and services. Visa Developer is designed to accelerate digital commerce globally and to reduce the development time for new, secure commerce applications, allowing developers to start creating in days rather than months.
Visa Consumer Transaction Control is designed to complement Visa's other innovative security tools – including predictive analytics, EMV chip technology,biometric authentication, threat intelligence, and mobile location information. Taken together, these multiple layers of defense are designed to prevent, detect, and resolve unauthorized use of account information and to enhance the security of the entire payments ecosystem. Consumers also continue to be protected against fraudulent transactions with Visa's Zero Liability policy.
About Visa Inc.: Visa Inc. (NYSE: V) is a global payments technology company that connects consumers, businesses, financial institutions and governments in more than 200 countries and territories to fast, secure and reliable electronic payments. We operate one of the world's most advanced processing networks — VisaNet — that is capable of handling more than 65,000 transaction messages a second, with fraud protection for consumers and assured payment for merchants. Visa is not a bank and does not issue cards, extend credit or set rates and fees for consumers. Visa's innovations, however, enable its financial institution customers to offer consumers more choices: pay now with debit, pay ahead of time with prepaid or pay later with credit products. For more information, visit usa.visa.com/about-visa, visacorporate.tumblr.com and @VisaNews.