Visa Pre-Sale Opens for FIFA Women's World Cup Canada 2015™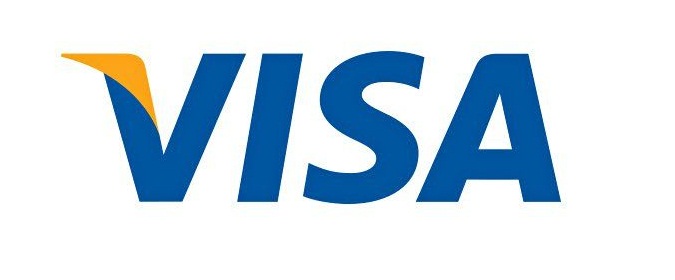 SAN FRANCISCO–(BUSINESS WIRE)–Feb. 6, 2015– Visa Inc. (NYSE:V), the global leader in payments, and FIFA's exclusive payment services partner for the FIFA Women's World Cup Canada 2015™, announced Visa cardholders will have exclusive access to pre-sale individual tickets for the FIFA Women's World Cup Canada 2015™ to be held in six Canadian cities this summer.
As of 12 noon EST (9 a.m. PST) today, Visa cardholders can purchase tickets online at fifa.com/canada2015/ticketing until February 25, at 11:59 p.m. EST (8:59 p.m. PST), in advance of their general public release on February 26, 2015.
"The start of the Visa pre-sale period marks a key milestone in the countdown to the FIFA Women's World Cup Canada 2015™ and we are thrilled that fans will now be able to secure their individual tickets for this historic tournament," said Peter Montopoli, Chief Executive Officer of the National Organising Committee for the FIFA Women's World Cup Canada 2015™. "With prices starting at $20.15, our aim is to make this event as affordable and accessible for as many people as possible."
"As a long-time partner and the preferred payment method of the FIFA Women's World Cup™, we are pleased to offer exclusive pre-sale tickets to Visa cardholders, allowing them to secure their seats and fill the stands to cheer for their favorite teams and players at this world-class sporting event," said Ricardo Fort, SVP, Global Brand, Product & Sponsorship Marketing, Visa Inc.
The FIFA Women's World Cup Canada 2015™ runs from June 6 to July 5, 2015, with individual tickets giving fans access to the action as 24 nations compete in 52 matches for one of sport's most coveted trophies.
Visa credit, debit, and prepaid cards are all accepted for pre-sale purchases. FIFA fans also have an easier way to pay by using Visa Checkout, an online payment service that lets consumers make purchases on any device with just a few clicks. Consumers can sign up for Visa Checkout at www.visacheckout.com or through participating payment card issuers and merchants.
About Visa
Visa Inc. (NYSE:V) is a global payments technology company that connects consumers, businesses, financial institutions, and governments in more than 200 countries and territories to fast, secure and reliable electronic payments. We operate one of the world's most advanced processing networks — VisaNet — that is capable of handling more than 56,000 transaction messages a second, with fraud protection for consumers and assured payment for merchants. Visa is not a bank and does not issue cards, extend credit or set rates and fees for consumers. Visa's innovations, however, enable its financial institution customers to offer consumers more choices: pay now with debit, pay ahead of time with prepaid or pay later with credit products.
About the FIFA Women's World Cup Canada 2015™
The FIFA Women's World Cup Canada 2015™, from June 6-July 5, 2015, will be hosted in Canada from coast to coast with matches to be played in Vancouver, British Columbia; Edmonton, Alberta; Winnipeg, Manitoba; Ottawa, Ontario; Montréal, Québec and Moncton, New Brunswick. Recognized as the most important international competition in women's soccer, the upcoming competition will unite soccer fans worldwide while giving Canada an opportunity to embrace the best of women's sport.