Visa Launches Enhanced Transaction Data for Amazon Business Customers in the U.S.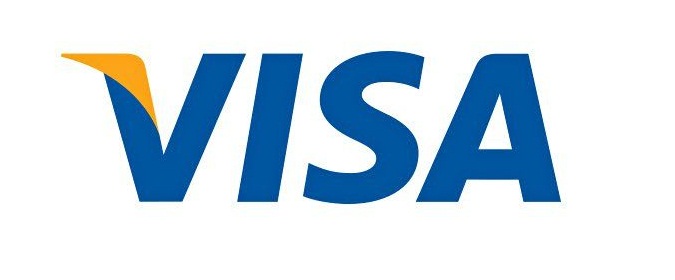 Bank of America Merrill Lynch, Citi and PNC Bank first to help their corporate customers streamline expense management
Visa Inc. (NYSE:V) has become the first card network to enable participating issuers to provide their U.S. commercial accountholders a comprehensive view of their Amazon Business purchases. The new enhanced transaction data functionality, initially available to Bank of America Merrill Lynch, Citi and PNC Bank, N.A., U.S. commercial accountholders through Amazon Business, provides full line-item details on Amazon Business customers' purchases made with their Visa commercial card and can seamlessly integrate with popular reconciliation tools.
"Tracking and reconciling online purchases made with commercial cards can be a time-consuming task, and at Visa, we are continuously looking for innovative ways to simplify the process," said Vicky Bindra, global head of products & solutions at Visa Inc. "Visa's collaboration with Amazon Business and our bank partners will ultimately help our commercial accountholders in the U.S. spend less time on reconciliation of their purchases and allow more card management options – all with the existing value and cost-savings that come with an Amazon Business account."
Amazon Business allows registered businesses and their designated Visa commercial accountholders to easily make business purchases, and provides them with unique and valuable benefits, including:
Ability to search, compare and buy products from a variety of suppliers, including business-only selection and pricing.
Free Two-Day Shipping on eligible orders of $49 or more.
Tracking of multiple shipments and purchases on one account to help eliminate the hassle of dealing with multiple suppliers and invoices.
Full line-item detail on Amazon Business purchases for improved visibility and enhanced analytics.
Customized account-management tools, such as ability to set up multi-user accounts and spending limits.
Financial Institutions Enabling Enhanced Transaction Data on Amazon Business
Today, three Visa clients across the U.S. are enabling this new functionality for their commercial cardholders on Amazon Business.
"As organizations' buying patterns move toward online marketplaces, access to this critical data will help with reconciliation and audit," said Jennifer Petty, head of Card and Comprehensive Payables for Bank of America Merrill Lynch. "We're excited to announce this strategic relationship with Visa and Amazon Business to deliver this valuable service to our clients."
"B2B payments require enhanced data for proper audit, reporting and purchasing control," said Morgan Salmon, global commercial cards B2B product head at Citi Treasury and Trade Solutions. "We are pleased to join Visa and Amazon Business in offering a streamlined purchase and reconciliation process for our clients."
"In today's ever-evolving digital economy, straight-through processing is becoming a requirement, not a luxury. PNC's ability to collaborate with Visa and Amazon on this initiative will enable us to deliver to our customers richer data attached to each transaction, resulting in more efficient processing and a better understanding of their purchasing activity," said J. Christopher Ward, executive vice president and head of Product Management for PNC Bank's Treasury Management division.
For more information about the enhanced transaction data functionality for Amazon Business customers, please visit https://usa.visa.com/run-your-business/amazonbusiness.html. To learn more about the benefits of having an Amazon Business account, please visit www.amazon.com/business.
About Visa
Visa Inc. (NYSE: V) is a global payments technology company that connects consumers, businesses, financial institutions, and governments in more than 200 countries and territories to fast, secure and reliable electronic payments. We operate one of the world's most advanced processing networks — VisaNet — that is capable of handling more than 65,000 transaction messages a second, with fraud protection for consumers and assured payment for merchants. Visa is not a bank and does not issue cards, extend credit or set rates and fees for consumers. Visa's innovations, however, enable its financial institution customers to offer consumers more choices: pay now with debit, pay ahead with prepaid or pay later with credit products.