Visa Debuts an Interactive Shopping Experience for the Olympic Winter Games PyeongChang 2018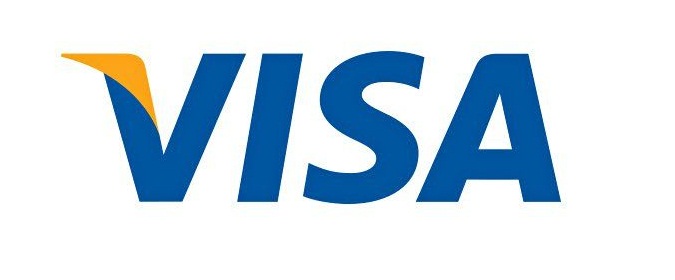 From the slopes to the online shopping cart, Visa creates a seamless experience for fans to support their favorite Olympian!
SAN FRANCISCO– Visa (NYSE: V), the official payment technology partner of the Olympic and Paralympic Games, is making it possible for you to dress like your favorite Team USA athlete. Fans at home watching the Olympic and Paralympic Winter Games PyeongChang 2018 will be able to buy Team USA apparel with just a few clicks using Visa Checkout. For the first time during the Olympic Winter Games, NBC will direct viewers to a newly launched platform where they can browse and buy gear from the Team USA Shop worn by athletes from the mountain to the medal podium.
As a leader in payment innovation, Visa continues to showcase the future of digital payments and bring the excitement of the Games closer to fans all over the globe. This new platform is an extension of Visa's Olympic Winter Games commerce experience, including the recently announced wearable payment devices, such as payment-enabled gloves, commemorative stickers and Olympic Winter Games pins, all commercially available in South Korea. The wearables allow fans and athletes to complete seamless and secure payments with a simple tap at any contactless-enabled terminal.
In an effort to make the online checkout process faster and simpler for fans, Visa is the preferred payment method on the shopping platform, and fans can spend more time catching medal-worthy moments by paying with Visa Checkout.
"Visa is constantly looking for new and innovative ways to bring seamless commerce experiences to fans," said Chris Curtin, chief brand and innovation marketing officer at Visa. "While the wearables will transform the payment experiences for fans attending the Games, this integrated shopping experience is Visa's way of imbedding the future of retail into the viewing experience for those fans cheering on Team USA at home."
As home to the Olympic Winter Games, NBC will integrate the platform into on-air prompts and digital channels, directing fans to a new shopping experience that features similar products to what they are seeing on athletes. The featured gear from the Team USA Shop, powered by Fanatics, the global leader in licensed sports merchandise and official ecommerce partner of Team USA, will include sweatshirts, beanies, mittens, t-shirts, hats and more, and purchases will support the Team USA athletes. While the platform is now live with apparel available for purchase, the Opening Ceremony will mark the first time the shopping platform will update in real-time, and continue throughout the Games.
"We are committed to making the at-home viewing experience as engaging for fans as possible," said Dan Lovinger, EVP, Ad Sales and Sales Marketing, NBC Sports Group. "Incorporating a retail component into our broadcast is just another way fans can bring the Games into their home and support their favorite athletes."
Team Visa athletes, including Americans Mikaela Shiffrin, Chloe Kim, Gus Kenworthy and Hilary Knight, will be featured on the platform when they are competing or appearing. Click here to find the current roster of Team Visa PyeongChang 2018 athletes.
To learn more about Visa and its Olympic Games sponsorship, visit https://usa.visa.com/about-visa/sponsorships-promotions/olympics-partnership.html.
About Visa Inc.
Visa Inc. (NYSE: V) is the world's leader in digital payments. Our mission is to connect the world through the most innovative, reliable and secure payment network – enabling individuals, businesses and economies to thrive. Our advanced global processing network, VisaNet, provides secure and reliable payments around the world, and is capable of handling more than 65,000 transaction messages a second. The company's relentless focus on innovation is a catalyst for the rapid growth of connected commerce on any device, and a driving force behind the dream of a cashless future for everyone, everywhere. As the world moves from analog to digital, Visa is applying our brand, products, people, network and scale to reshape the future of commerce. For more information, visit usa.visa.com/aboutvisa, visacorporate.tumblr.com and @VisaNews.