Visa and Viewpost to Accelerate Electronic Bill Payments for U.S. Businesses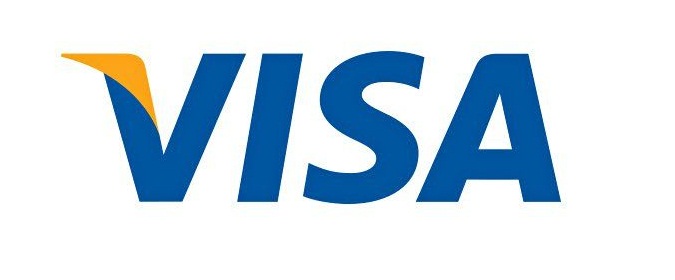 Partnership to Simplify B2B Payments with Visa Virtual Credit Cards
Visa Inc. (NYSE:V) and Viewpost®, a secure B2B network for electronic invoicing, payments and real-time cash management, announced an exclusive partnership to bring electronic business payments to Viewpost's small to medium-sized business clients (SMBs). By using Visa virtual commercial cards through their participating financial institutions, SMBs will increase automation, convenience and security for their B2B transactions.
Viewpost's SMB customers will be able to benefit from Viewpost electronic payment capabilities and the use of a secure, one-time Visa virtual account number. When a virtual card payment is made through Viewpost, the supplier will receive a one-time virtual account number for posting funds to its merchant account. Viewpost will then deliver data-rich remittance information to both businesses, such as, paid invoices, the amount paid and the due date. If a supplier does not accept virtual commercial card payments, an invitation can be extended through a proprietary automation method, which makes enrollment quick and simple.
"Providing access to simple, secure working capital solutions for SMBs is a critically-important focus for our business," said Vicky Bindra, global head of products & solutions at Visa Inc. "Our collaboration with Viewpost gives SMBs comprehensive financial management tools in a single portal – right where they bank. We are thrilled to partner with Viewpost and make our customers' lives easier by significantly reducing time, cost and friction around payment, so they can focus on what is most important – managing and growing their businesses."
As a trusted, open B2B network available to businesses of all sizes, Viewpost gives financial institutions the tools that enable SMBs to connect and exchange electronic invoices and payments, share transaction data and access working capital on demand with unprecedented ease and visibility. Visa's partnership with Viewpost will help financial institutions in the U.S. bring to market a fully integrated and optimized SMB finance management solution that seamlessly integrates with their online banking site.
"We're excited to partner with a renowned brand and payments technology leader like Visa," said Max Eliscu, CEO at Viewpost. "This partnership accelerates our ability to address costly pain points in the multi-trillion-dollar B2B payments ecosystem1 while also, and perhaps most importantly, bringing flexibility, cost savings and simplicity of payment to the massive and underserved small business marketplace."
"According to our 2016 Small Business Payments and Banking Survey, over two thirds of respondents indicated they preferred to pay bills through online banking tools, rather than a supplier's website," said Ken Paterson, vice president of research operations, Mercator Advisory Group. "The Visa/Viewpost partnership promises to offer a seamless integration for banks who are looking to enable their customers to have one centralized destination for all of their corporate payment needs."
About Visa Inc.
Visa Inc. (NYSE: V) is a global payments technology company that connects consumers, businesses, financial institutions and governments in more than 200 countries and territories to fast, secure and reliable electronic payments. We operate one of the world's most advanced processing networks — VisaNet — that is capable of handling more than 65,000 transaction messages a second, with fraud protection for consumers and assured payment for merchants. Visa is not a bank and does not issue cards, extend credit or set rates and fees for consumers. Visa's innovations, however, enable its financial institution customers to offer consumers more choices: pay now with debit, pay ahead of time with prepaid or pay later with credit products. For more information, visit usa.visa.com/about-visa.html, visacorporate.tumblr.com and @VisaNews.
About Viewpost
Viewpost North America is revolutionizing the way businesses transact with each other. Viewpost built the most trusted open business network to empower businesses of all sizes with real-time cash management for anytime operating decisions. On the secure Viewpost network, companies connect and exchange electronic invoices and payments with unprecedented ease and visibility, accessing working capital on demand.  Learn more at www.Viewpost.com, Viewpost.com/blog and @Viewpost.