Visa and MoneyGram Team Up to Simplify Overseas Money Transfers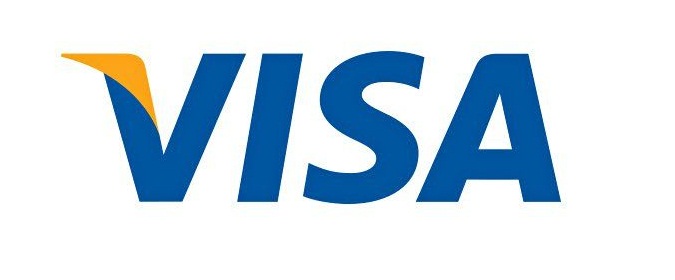 The new relationship will streamline the process of sending and receiving money internationally
Visa (NYSE:V) and MoneyGram announced a strategic agreement that will modernize and digitize the process of sending and receiving money overseas. Utilizing Visa Direct, Visa's real-time1 push payments platform, the agreement will enable secure cross border remittances; once live, MoneyGram's service will enable its users to choose their preferred method of sending and receiving funds.
Visa Direct allows companies to leverage Visa's global reach and scale to transform domestic and cross-border payments for businesses and consumers. The agreement with MoneyGram is the first cross-border use case for Visa Direct transactions originating in the U.S. The initial phase includes two priority corridors (United States to Mexico and United States to Philippines) and Visa and MoneyGram intend to later expand the agreement to enable MoneyGram to speed up transactions to additional markets. By collaborating with MoneyGram, one of the largest money transfer providers in the world, Visa is poised to enable the process of sending and receiving money internationally quickly and seamlessly for customers around the world, regardless of borders or location.
"Visa Direct and MoneyGram share a common goal of helping consumers move money around the world with confidence, transparency and security," said Cecilia Frew, senior vice president and head of North America Push Payments, Visa. "By pairing Visa Direct's push payments technology with MoneyGram's expansive network, we are giving consumers a more convenient payment choice when sending money to their loved ones around the world."
"We are pleased to work with Visa Direct to offer another quick and convenient option when customers need to send money to family and friends around the globe," said Alex Holmes, MoneyGram's chairman and CEO. "The service is another example of how MoneyGramis delivering a true omnichannel experience – giving customers' choice to transact any way and anywhere they want."
MoneyGram's money-transfer service allows customers to send money to more than 200 countries from their computers, their mobile devices or at one of MoneyGram's thousands of locations worldwide. Backed by the security and scale of Visa's global payment network, Visa Direct will help MoneyGram's customers make fast, secure money transfers.
For more information about Visa Direct, visit: https://usa.visa.com/partner-with-us/payment-technology/visa-direct.html.
About MoneyGram
MoneyGram is a global provider of innovative money-transfer and payment services and is recognized worldwide as a financial connection to friends and family. Whether online, or through a mobile device, at a kiosk or in a local store, we connect consumers any way that is convenient for them. We also provide bill payment services, issue money orders and process official checks in select markets. More information about MoneyGram International, Inc. is available at moneygram.com.
About Visa Inc.
Visa Inc. (NYSE: V) is a world leader in digital payments. Our mission is to connect the world through the most innovative, reliable and secure payment network – enabling individuals, businesses and economies to thrive. Our advanced global processing network, VisaNet, provides secure and reliable payments around the world, and is capable of handling more than 65,000 transaction messages a second. The company's relentless focus on innovation is a catalyst for the rapid growth of connected commerce on any device, and a driving force behind the dream of a cashless future for everyone, everywhere. As the world moves from analog to digital, Visa is applying our brand, products, people, network and scale to reshape the future of commerce. For more information, please visit About Visa, visacorporate.tumblr.com and @VisaNews.
1 Actual fund availability depends on receiving financial institution and region. Visa requires fast-funds enabled issuers to make funds available to their recipient cardholders within a maximum of 30 minutes of approving the transaction. Please refer to your Visa representative and the Visa Direct Original Credit Transaction Global Implementation Guide for more information.
Source: VISA