UOB launches savings account to help customers stash their cash effortlessly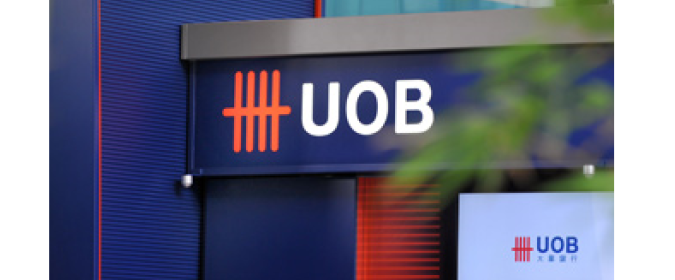 United Overseas Bank Limited (UOB)  launched the UOB Stash Account, a savings account simply designed to reward customers with bonus interest when they save.
While Singaporeans may be habitual savers, with research showing that nearly seven in 10 Singaporeans save regularly1, they may not be making the most of the money that they are stashing away.
The latest UOB survey2 found that even though 52 per cent of respondents say that interest rates were an important part of choosing a savings account, 63 per cent were not aware of how much interest they were earning on their savings
The survey also found that eight in 10 respondents need at least two bank accounts to manage their savings from their spending and therefore be in better control of their money.
Ms Jacquelyn Tan, Head of Personal Financial Services Singapore, UOB, said, "The UOB Stash Account is great for customers who want to squirrel away their savings into a dedicated account. Our survey also showed that consumers want higher interest rates and flexibility when opening a savings account. The UOB Stash Account enables just that – bonus interest earned without a lock-in period."
"We have made the UOB Stash Account easy to understand and to use, from when the customer first applies for the account using MyInfo3 to when the bonus interest is earned. Given that customers want a simple and hassle-free way to grow their pot of savings, we aim to grow the number of UOB Stash Accounts to 250,000 by 2020," Ms Tan said.
The UOB Stash Account is the latest in UOB's suite of current and savings accounts which includes the award-winning UOB One Account. The UOB One Account was recently named Asia's Best Deposit Product of the Year4 .
Stash away effortlessly
With the UOB Stash Account, customers can enjoy a higher interest earn rate by simply maintaining or increasing their monthly average balance (MAB).
For example, a customer who deposits $20,000 into their UOB Stash Account can earn a total interest of $85 at the end of 12 months – eight times the interest earned through a basic savings account5 .
UOB Stash Account
Basic savings account
Examples
based on
different
MAB
Total
Interest
Earned
of up to
(% p.a.)
Total
Interest
Earned
(S$)
Total
Interest
Earned
(% p.a.)
Total
Interest
Earned
(S$)
Comparison
to interest rate
of 0.05% p.a.
S$20,000
0.8
85
0.05
10
8 times
S$40,000
0.8
246
30
12 times
S$60,000
1.0
427
30
14 times
S$80,000
1.0
628
40
15 times
Customers who have registered for MyInfo can also enjoy a hassle-free and fast application process when they open a UOB Stash Account online. This national initiative, in line with Singapore's Smart Nation vision, enhances the digital experience for our customers. They simply need to apply at http://www.uob.com.sg/stash and to log in using their SingPass for a secure way to start their savings journey in as little as two minutes.
As part of the launch, UOB will offer all UOB Stash Account holders a bonus 1.2 per cent interest in November if the Bank receives 6,000 or more UOB Stash Account applications by 31 October 20176 .
How the UOB Stash Account works
| | | | |
| --- | --- | --- | --- |
| Account balance | Base interest (p.a.) | Bonus interest (p.a.) | Total interest (p.a. |
| First S$10,000 | 0.05% | 0.00% | 0.05% |
| Next S$40,000 | 0.05% | 0.75% | 0.80% |
| Next S$50,000 | 0.05% | 0.95% | 1.00% |
| Above S$100,000 | 0.05% | 0.00% | 0.05% |
Base Interest is calculated based on each day-end balance in the UOB Stash Account, and Bonus Interest is calculated based on the Monthly Average Balance (MAB).
MAB is the summation of each day-end balance in the Account for each calendar month divided by the number of calendar days for that month.
About United Overseas Bank
United Overseas Bank Limited (UOB) is a leading bank in Asia with a global network of more than 500 offices in 19 countries and territories in Asia Pacific, Europe and North America. Since its incorporation in 1935, UOB has grown organically and through a series of strategic acquisitions. UOB is rated among the world's top banks: Aa1 by Moody's and AA- by Standard & Poor's and Fitch Ratings respectively.