University of Nottingham Launches Research Hub Dedicated to Social Sciences Research Around Climate Change,Sustainability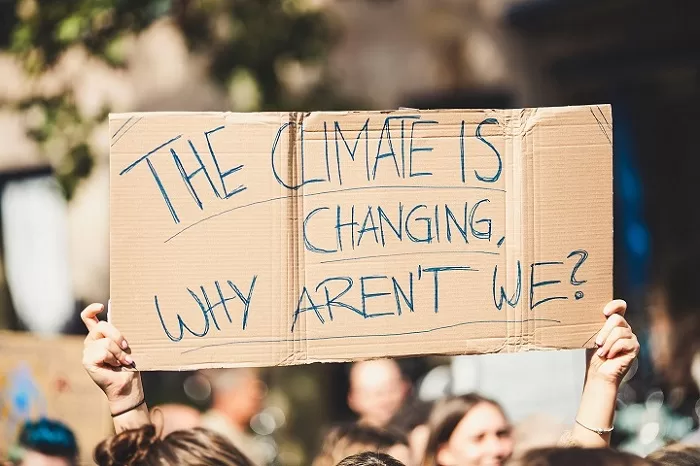 The University of Nottingham has launched a new research hub dedicated to social sciences research around climate change, sustainability and the net zero challenge.
The SHAping Sustainable Futures research hub is made up of more than 50 experts from across the university's Faculty of Social Sciences and will pool their research, designed to be accessible to policymakers as well as the general public.
The hub has been developed by the university's Institute for Policy and Engagement, and was partially funded by the ESRC Impact Accelerator Account (IAA).
Academic experts include:
Simon Gosling, Professor of Climate Risk (School of Geography)
Simon's research uses numerical models to predict the global-scale impacts of future climate change on society and the natural environment. He works extensively on knowledge integration projects (taking large reports and synthesising the findings for various audiences and purposes), including a large European Commission funded project that provided evidence to support the EU's Net Zero policy.
Arijit Mukherjee, Professor of Industrial Economics (Nottingham University Business School)
Arijit's research looks at strategic interactions among firms and governments in polluting industries, thus helping to understand the implications of environmental policies on firms and society.
Aoife Nolan, Professor of International Human Rights Law and Co-Director of the Human Rights Law Centre (School of Law)
Aoife's current work focuses on the appropriate role of courts in outlining what states need to do to give effect to the rights of children and future generations in the context of environmental protection. She is a member of the advisory committee on the UN Committee on the Rights of the Child's forthcoming General Comment No.26 on children's rights and the environment. She also runs the Advancing Child Rights Strategic Litigation project.
"The rationale behind the Hub is an acknowledgement that the challenge of creating a sustainable future is as much a social challenge as a technical one."
Stephen Meek, Director of the University of Nottingham's Institute for Policy and Engagement
The new Hub collates relevant research from across the Faculty of Social Sciences, and related disciplines, presenting them in a systematic format that is designed to be accessible for policy audiences. It will provide a sustainable ongoing home for impact in this area, supporting our social science research and researchers to impact upon policy makers and the public.
"I'm extremely pleased to support this new research hub. It is an exciting example of how public funding allows researchers from across disciplines to come together and engage with our partners to tackle complex issues such as climate change. I look forward to the hub deepening such engagement and the impact of our research on society."
Professor Neil Crout, Interim Pro-Vice-Chancellor for Research and Knowledge Exchange
Source: The University of Nottingham