Universiti Utara Malaysia named the Best Eminent Management University in Malaysia by Global Brands Magazine for the Year 2016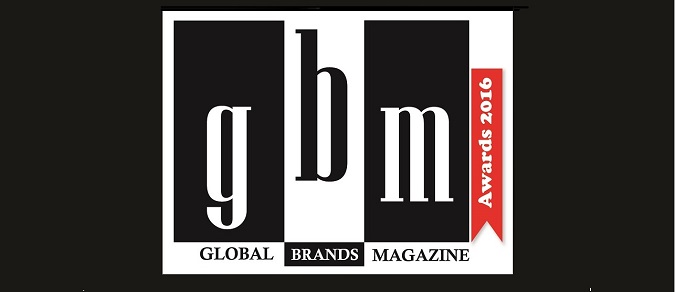 Universiti Utara Malaysia has been named the Best Eminent Management University award winner by the Global Brands Magazine Awards.
The Global Brands Magazine awards, among the world's most recognized branding awards, announced Universiti Utara Malaysia as the winner of Best Eminent Management University in Malaysia for the year 2016. The awards recognize the university's excellence in setting a benchmark in offering studies in the field of business and management.
Global Brands Awards' honours educational institutes who have set a benchmark for excellence and responded to changes quickly. The universities evaluated were awarded this honour for their exceptional commitment to Excellence, Branding, Performance, & Commitment and providing a robust educational environment in their region. All winners faced a great deal of competition this year, from both foreign and domestic competitors. The data was collected and reviewed by an independent external agency to provide complete robustness to the study conducted.
The annual Global Brands Magazine awards celebrate the best in class brands, and Universiti Utara Malaysia received plaudits for its excellence and branding activities last year. The award aims to identify, create awareness about the significant economic value added by the institute & reward their performance with the ultimate global recognition.
Jay Reddy, head of branding at Global Brands Magazine added: 'This year alone we have evaluated more than 250 universities world wide. Since its inception in 1984, UUM has cemented its position as a leading institute among its excellent peers. This recognition is testament to the world-class learning environment and the high quality teaching with a constant output of world-class research. Many congratulations to Universti Utara Malaysia for building a highly impressive brand that excels in every area – growth and leadership".
About Global Brand Awards
Global Brands Awards was established with the aim of honouring excellence in performance and rewarding Companies across different sectors. The award honors companies who have performed extraordinarily well in the field of Finance, Education, Hospitality, Automobiles, Lifestyle, and Real Estate & Technology. The awards are given to acknowledge key players who strive for fineness & provide a platform for recognition. The award also aims to identify, create awareness about the significance of exceptional service delivery & reward their performance with the ultimate global recognition. More than 4000 Companies were evaluated as a part of the recent study conducted.
About Global Brands Magazine
Global Brands Magazine is the one of the world's best loved branding publication. A fully autonomous branding magazine, Global Brands Magazine represents an astute source of information from across the industry. The magazine provides the reader with up- to date news, reviews, opinions, polls on leading brands across the globe. The Magazine is head-quartered in United Kingdom. For More information please visit www.globalbrandsmagazine.com
About Universiti Utara Malaysia
Universiti Utara Malaysia (UUM), which was officially established on 16 February 1984, is the sixth Malaysian public university. It is the only university that was set up to specialise solely in management education from the very beginning of its establishment.
To emblazon the name of UUM in the annals of academic excellence as an Eminent Management University and as a Research University in the Social Sciences, a UUM Transformation Plan Phase one was launched by the Vice-Chancellor of UUM, Professor Dato' Seri Dr. Mohamed Mustafa Ishak, in conjunction with his 2011 New Year's Message on 1st January 2011 at the Mua'adzam Shah Hall, UUM.
The UUM Transformation Plan, which is an essential roadmap for the future pursuits and endeavors of UUM, is divided into two phases of Strategic Plan. Phase one, which is from 2011 till 2015, focused on unequivocally placing UUM on the local and regional academic map in a systematic and planned manner.
The Second phase of the Transformation Plan, started in 2016 till 2020 is focusing on four thrusts; (1) Enhance Scholarship & Internationalization, (2) Human Capital Development & Talent Management, (3) Develop Holistic Student and (4) Wealth Creation with clear objectives to become Top 100 Business School and Top 200 University in the world by 2020.
Media Contact:
Edwin Martin
Phone: +44 208 133 3927