United Airlines Announces Nonstop Service Between Los Angeles and Singapore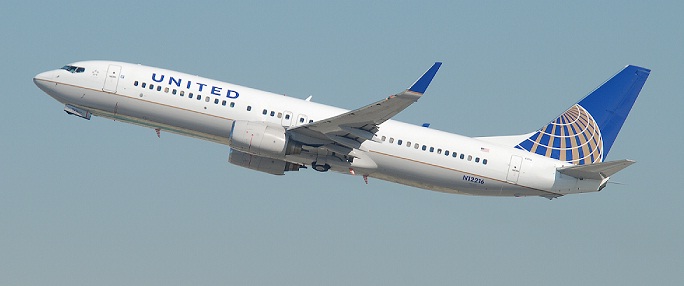 United's LAX-SIN route will be the longest scheduled nonstop flight to or from the U.S.
New LAX-SIN route announced on first anniversary of United's SFO-SIN service
United Airlines announced that it will introduce daily nonstop flights between its Los Angeles International Airport hub and Singapore's Changi Airport , effective Oct. 27, 2017 (westbound), subject to government approval. The flight between LAX and SIN will set the new distance record for any airline operating a flight to or from the United States, at 8,700 miles.
United's existing service between San Francisco International Airport (SFO) and SIN started one year ago, June 1, 2016 and holds the current record for the longest scheduled 787 flight operated by any airline and is currently the longest scheduled flight operated by any U.S. carrier, at 8,446 miles. The airline will operate both routes with Boeing 787-9 Dreamliner aircraft.
"Whether our customers are on leisure or business travel, United is making travel to Singapore easier and even more convenient than ever before and customers arriving to Los Angeles will have multiple opportunities to connect to hundreds of United destinations in the U.S., Canada and Latin America," said Dave Hilfman, United's senior vice president of Worldwide Sales. "Our commitment to our Los Angeles hub is more than 50 years strong and with today's new Singapore service announcement, we continue to strengthen our position as the leading U.S. carrier to Asia."
LAX-SIN Flight Schedule
Flight UA 37 will depart Los Angeles at 8:55 p.m. daily, arriving in Singapore at 6:50 a.m. two days later (all times local). The return flight, UA 38, will depart Singapore's Changi Airport at 11:00 a.m. daily, arriving at Los Angeles International Airport at 10:15 a.m. the same day. Flying times will be approximately 17 hours, 55 minutes westbound and 15 hours, 15 minutes eastbound.
Convenient Connecting Flights at LAX
United has timed arrival to LAX from SIN to provide optimal connections to more than 20 U.S. cities. From its LAX hub, United operates more than 130 flights to over 40 airports across the U.S., including more seats to top business centers in New York, Chicago, Denver, San Francisco, Houston and Washington, D.C. than any other airline.
Serving LAX for more than 50 Years
United's hub at Los Angeles International Airport (LAX) is a key gateway offering service to Latin America, Europe, Asia, Australia, and the domestic U.S. network. Over the last two years, United has invested more than $570 million in its LAX hub with renovations designed to add greater convenience and comfort. As a result of this investment, customers are enjoying new state-of-the-art ticketing lobby, gate and bag areas, employee areas, and a brand new United Club lounge. From Los Angeles, United operates daily nonstop service to four Asia Pacific destinations including Melbourne (MEL), Tokyo/Narita (NRT), Shanghai (PVG) and Sydney (SYD) and serves more Hawaiian Islands locations non-stop than any other airline.
"We are proud that United Airlines will set a new record for the longest nonstop route by a domestic carrier right here at LAX. This historic route to Singapore will bring more flights, tourists and economic growth to Los Angeles," said Deborah Flint, CEO of Los Angeles World Airports. "United's daily nonstop flight to Singapore will further strengthen L.A.'s cultural and economic relationship with Singapore."
Onboard Products and Services Between LAX and SIN
United's 787-9 Dreamliner aircraft will feature a total of 252 seats – 48 United Polaris business class, 204 United Economy, including 88 Economy Plus. United Polaris business class, a reinvention of the airline's international premium cabin travel experience, offers elevated comfort and service for a restful night's sleep in the air.
United Economy offers complimentary food, soft drinks, juices, beer and wine, tea, coffee and inflight entertainment. Seats feature an adjustable headrest and seat-back monitor delivering a personal on-demand entertainment system. United Economy Plus offers up to five inches of extra legroom. Located near the front of the economy cabin, the seats give the added benefit of allowing a swifter exit from the plane upon arrival.
United in Singapore
United has served Singapore for more than 30 years and today operates daily nonstop service between Singapore and SFO with Boeing 787-9 aircraft. With the launch of new nonstop service between SIN and LAX on Oct. 29, the airline will terminate service from Hong Kong (HKG) to SIN on Oct. 27, and from SIN to HKG on Oct. 28. United will continue to operate daily service between SIN and SFO.
About United
United Airlines and United Express operate approximately 4,500 flights a day to 337 airports across five continents. In 2016, United and United Express operated more than 1.6 million flights carrying more than 143 million customers. United is proud to have the world's most comprehensive route network, including U.S. mainland hubs in Chicago, Denver, Houston, Los Angeles, New York/Newark, San Francisco and Washington, D.C. United operates 743 mainline aircraft and the airline's United Express carriers operate 478 regional aircraft. The airline is a founding member of Star Alliance, which provides service to 190 countries via 28 member airlines. For more information, visit united.com, follow @United on Twitter or connect on Facebook. The common stock of United's parent, United Continental Holdings, Inc., is traded on the NYSE under the symbol "UAL".