United Airlines Announces New Service Between New York/Newark and Buenos Aires and Additional Service Between New York/Newark and Bogota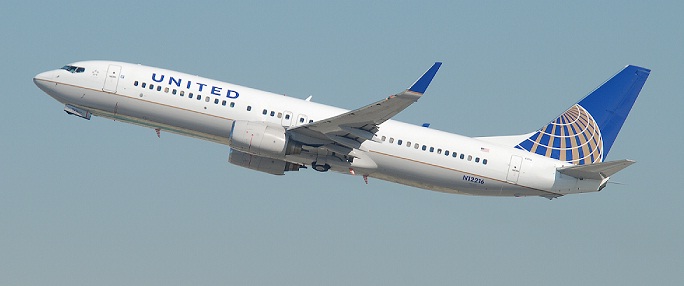 United adds Buenos Aires to its New York/Newark schedule and adds second seasonal daily flight between New York/Newark and Bogota
United flies to more points in South America nonstop from the New York area than any other airline
United Airlines announced new year-round daily, nonstop service between New York/Newark and Buenos Aires, Argentina, starting October 28 (subject to government approval). In addition, the airline is increasing its year-round, daily service to Bogota, Colombia, with an additional daily flight starting June 8 through August 14. With these new flights, United will offer more flights from the New York area to South America than any other U.S. carrier.
Buenos Aires, one of South America's largest commercial and cultural centers, will be United's 14th South American destination served nonstop from the United States. United already offers daily nonstop service between Houston (IAH) and Buenos Aires.
"From the New York City area, United Airlines operates more nonstop flights to Central and South America than any other U.S. carrier and our new daily Buenos Aires service gives United customers another convenient way to travel between the U.S. East Coast and Argentina," said Andrew Nocella, United's executive vice president and chief revenue officer. "Whether traveling for business or leisure, customers can count on United to connect them to the moments that matter most."
"United's new service between Buenos Aires and New York provides numerous opportunities for companies in both countries to promote bilateral trade and investment," said Alejandro Diaz, CEO of the American Chamber of Commerce in Argentina. "This flight will help fuel economic growth in both countries by connecting our financial, pharmaceutical and tourism industries – a real benefit for corporate and leisure travelers."
EWR-EZE Flight Schedule
Beginning October 28, United Flight 979 will depart from New York/Newark (EWR) at 9:50 p.m. and arrive at Buenos Aires (EZE) at 10:50 a.m. the following day (all times local). On October 29, United Flight 978 will depart Buenos Aires (EZE) at 9:00 p.m. and arrive at New York/Newark (EWR) at 6:10 a.m. the next day. Both flights will operate with Boeing 767-300 aircraft featuring 30 seats in United Polaris business class, 49 extra legroom Economy Plus seats and 135 United Economy seats.
Convenient domestic and international connections from EWR
Customers traveling beyond New York can conveniently connect to 115 domestic and international destinations at Newark Liberty International Airport in under three hours. Because United is the only U.S. carrier to serve Asia from the New York area, the new EWR-EZE service enables new, one-stop connections on United to Hong Kong, Tokyo/Narita, Beijing and Shanghai.
Expanding and growing United's presence in Argentina
"For 25 years, United has proudly served Argentina," said Christoff Poppe, United's country manager in Argentina. "During this time, the United team has worked hard to serve Argentine and foreign travelers, and we're excited to welcome new visitors from the New York area and the U.S. East coast, as well as give our customers here more options to travel to the U.S. with United Airlines." Employees and customers throughout South America are celebrating 25 years of United service to destinations that include Buenos Aires, Sao Paulo, Rio de Janeiro, Quito and Lima. United recently celebrated 50 years of service to Mexico.
Increasing service between New York/Newark and Bogota
Bogota, Colombia's largest city and capital, is a popular destination for business and leisure travelers. Beginning June 8, United will increase service between EWR and Bogota to twice daily during the peak summer travel season ending August 14. The airline also offers twice daily, year-round service between Houston (IAH) and Bogota.
Serving the most international destinations from New York
Just across the Hudson River and a quick, 30 minute train ride from the airport to Manhattan's Penn Station, United has been hard at work making Newark Liberty International Airport the East Coast's premier airline hub and the New York area's best and most convenient airport experience.
With more than $2 billion invested over the past few years, United, in partnership with concession management company OTG, has turned Newark's Terminal C into a destination dubbed a "culinary oasis" by the New York Times. Home to dozens of specialty dining options, several of which were imagined by renowned culinary artists.
United has grown its route network from Newark, serving more domestic and international destinations from the New York area than any other carrier and is doing it more reliably than ever before: In 2016, the airline achieved the best on-time performance and the fewest cancellations in company history.
And while New York might be the city that never sleeps, United has taken the opposite approach for business travelers, thanks to its United Polaris business class product. United now offers more lie-flat seats than its New York/Newark competitors along with a bevy of pre-departure and in-flight amenities, all developed with one goal in mind: to give its Polaris customers the best, most restful night's sleep you can get on an airplane.
About United
United Airlines and United Express operate approximately 4,500 flights a day to 337 airports across five continents. In 2016, United and United Express operated more than 1.6 million flights carrying more than 143 million customers. United is proud to have the world's most comprehensive route network, including U.S. mainland hubs in Chicago, Denver, Houston, Los Angeles, New York/Newark, San Francisco and Washington, D.C. United operates 743 mainline aircraft and the airline's United Express partners operate 478 regional aircraft. The airline is a founding member of Star Alliance, which provides service to 190 countries via 28 member airlines. For more information, visit united.com, follow @United on Twitter or connect on Facebook. The common stock of United's parent, United Continental Holdings, Inc., is traded on the NYSE under the symbol "UAL".