Ulster Bank Reveals New Note Designs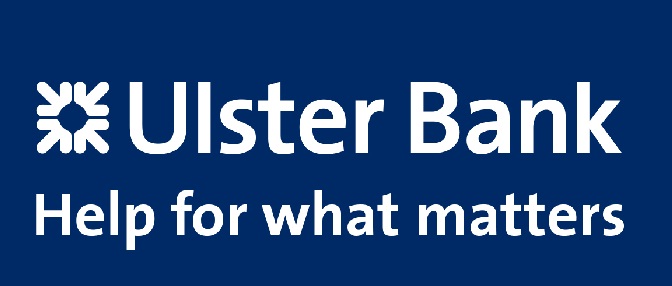 Ulster Bank has revealed what its new polymer banknotes will look like when they enter circulation.
The new notes will be the UK and Ireland's first main issue 'vertical' banknotes and they will enter circulation in early 2019. The new designs are based on the theme 'Living in Nature' and where developed by a panel of experts and people from across the country.
The five pound note focuses on Northern Ireland as a place that people pass through and visit, highlighting the importance of the sea and migration and features Strangford Lough and Brent Geese.
The new ten pound note focuses on Northern Ireland as a place of growth, both in terms of agriculture and heritage, and features Lough Erne, the Irish hare and Guelder-rose shrubs.
A king scallop from Strangford Lough also features on the notes, as does an Ulster Glade potato, developed in County Antrim.
At the launch of the new banknotes designs, Les Matheson, CEO of Personal and Business Banking, commented: "Our aim is to provide meaningful help for our customers, and even as behaviour changes, cash is still an important part of our economy and a recognisable way that people interact with their bank."
"These notes are a signal of our commitment to the heritage and brand of Ulster Bank in Northern Ireland, demonstrating that we are an active and engaged part of the communities that we serve."
Richard Donnan, Head of Ulster Bank in Northern Ireland, added: "Innovation is at the core of our bank, whether that's through digital technologies, in our face-to-face services, or these designs".
"The notes will also contain advanced security features that will make the notes much harder to counterfeit – giving customers reassurance that their money is safe and secure."
Northern Ireland banknotes are legal currency across the UK, bank is working with vendors and retailers to ensure that machines can accept and use the new notes when they are released next year.
Ulster Bank has a history of innovation in Northern Ireland. The bank introduced Northern Ireland's first drive-through branch in Finaghy in 1961 and it also installed the first cash dispensers in Ireland in 1968 at Donegall Place Belfast, O'Connell Street Dublin, Dun Laoghaire and Ballymena. The first banknotes produced by Ulster Bank over 180 years ago were securely transported by being cut and separated into two parts, before being pasted together again at bank premises.
Source: RBS