UK banking first: Barclays launches unique branded domain names .barclays & .barclaycard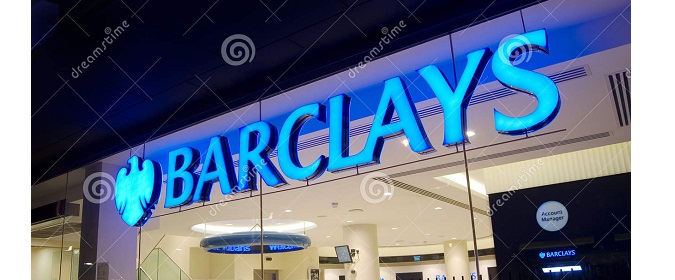 In a move aimed at streamlining customer experience, Barclays has today announced a change to its online presence.
 The move will see the Barclays Group transfer its online assets to proprietary domain names –.barclays and .barclaycard* – away from the traditional location-specific .com and .co.uk web addresses.
 In the long term, the move will also add an extra layer of security for customers and clients as only Barclays and Barclaycard will be able to set up websites ending in .barclays and .barclaycard.
 Troels Oerting, Barclays Group Chief Information Security Officer, said: "The launch of the .barclays and .barclaycard domain names creates a simplified online user experience, making it crystal clear to our customers that they are engaging with a genuine Barclays site.
 "This clarity, along with the advantages of controlling our own online environment, enables us to provide an even more secure service, which we know is of utmost importance to our customers, and ultimately serves to increase trust and confidence in Barclays' online entities."
Millions of Barclays and Barclaycard customers use digital banking every day, allowing them to bank safely and securely whenever and wherever they want.
The migration to .barclays and .barclaycard domain names has already begun for the non-transactional parts of the estate, with the introduction across all sites being gradually phased over time. During this transition, automatic domain redirects will ensure our customers still reach the appropriate page.
About Barclays
Barclays is an international financial services provider engaged in personal, corporate and investment banking, credit cards and wealth management with an extensive presence in Europe, the Americas, Africa and Asia. Barclays' purpose is to help people achieve their ambitions – in the right way.
With 325 years of history and expertise in banking, Barclays operates in over 50 countries and employs over 130,000 people. Barclays moves, lends, invests and protects money for customers and clients worldwide.
About Barclaycard
Barclaycard, part of Barclays Bank PLC, is a leading global payment business that helps consumers, retailers and businesses to make and take payments flexibly, and to access short-term credit and point-of-sale finance.
In 2014 we processed over £250bn in transactions globally. Barclaycard is a pioneer of new forms of payment and is at the forefront of developing viable contactless and mobile payment schemes for today and cutting-edge forms of payment for the future. We also partner with a wide range of organisations across the globe to offer their customers or members payment options and credit.