Top Ten Luxury Bicycle Brands in the World
Riding a bicycle has become very popular these days. It is the cheapest means of conveyance that not only keeps you away from high prices of fuel and pollution that damages ozone layer but also keeps you healthy and energetic. Some people run bicycles just for fun but some for their passion for being cycling professionals. It is an innovative idea to use the bicycles and save yourself and your environment.  Here is a list of top ten expensive bicycles in the world which are worth the expense with extraordinary features, high quality and very efficient.
10. KGS 'Tier 3' custom bike- $30,000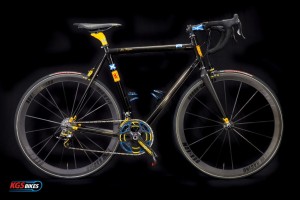 Kevin Saunders' "Tier 3" custom bicycle priced at $30,000 is one-of-the-kind custom bicycle that costs almost equivalent to a car comes etched with fine woodwork and comfort riding that adds an immeasurable value to the buyer's life. Saunders says his high-end KGS bicycles are as exclusive as a Lamborghini, Rolls Royce or Bugatti.
9. Litespeed Blade bike -$40,800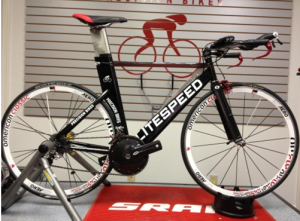 Litespeed bicycle is promoted with so many characteristics that are really remarkable. Before the invention of this bike the titanium was considered as an exotic material. This luxurious bike has unmatched ride quality and its stoutness is comprised of mainly carbon fiber and titanium alloy. This futuristic and high quality bicycle goes very fast and worth almost $40,788.
8. Montante Luxury Gold Collection -$46,000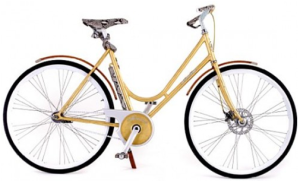 The Luxury Gold Collection women's bike from Italian bike maker Montante comes adorned with 24 carat gold leaf coating, python leather finish and 11,000 Swarovski stones. The road brakes, traditional dynamo and leather saddle of impressive design are specific features of this elegant bike that worth $46,000.
7. Rare Tiffany & Co. Silver Mounted Lady's Bicycle – $50,000-70,000
It is a luxurious and most classy bicycle that was manufactured in 1890 and worth about $50,000-70,000.It is a rare expensive bicycle as only few such beautiful and luxurious bicycles were made and one of them belonged to one of the most renowned singers and actresses Lillian Russell of the late 19th century, who was popular for her elegance and beauty and also for stage performance.
6. Chrome Hearts x Cervelo -$60,000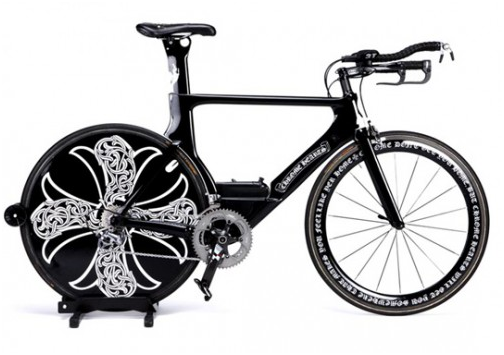 Designed in collaboration with Cervélo, one of the the world's most prestigious bike manufacturers, this bike has been decked out with custom Chrome Hearts graphics, leather, precious metals and rhinestones. Worth about $60,000 and no doubt is an appreciable, luxurious and charming transport.
5. Trek Madone 7- Diamond -$75,000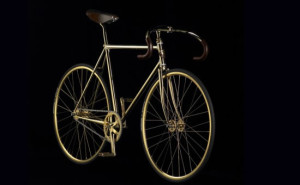 image courtesy: http://luxurylaunches.com/
This impressive bicycle was formed by the collaboration of Nike, Trek Bikes, jeweler Alan Friedman and artist Lenny Futura and was sold at the Lance Armstrong Foundation annual Gala in 2005 at New York. The bike had a Diamond 7 emblem set in a spoke pattern with sparkling diamonds. There was a Diamond 7 plaque in 14 carat white and yellow gold, which had seven one-carat yellow Gemesis diamonds.
4. Aurumania crystal Edition Gold Bike -$114,400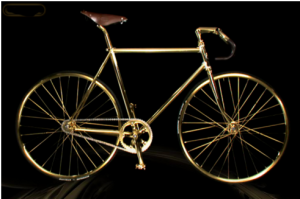 This Gold Bike Crystal Edition from Aurumania is exclusively handcrafted with more than 600 dazzling Swarovski crystals adorning the gold plated body. Its creative style and traditional design with exclusive embellishment make it so appealing in just one glance. The price of this simple, elegant and expensive bicycle goes so high and that is $114,400.
3. Kaws – Trek Madone -$160,000
The Kaws – Trek Madone is an awesome bicycle that is acknowledged as being run by the great cancer survivor and Multiple Tour de France winner Lance Armstrong during Vuelta Leon y Castilla Race and is priced very high at about $160,000. The bike features KAWS' signature "chomper" teeth pattern that has been applied on the bike frame and bike rims.
2-Trek Yoshitomo Nara Speed Concept-$200,000
The Trek Yoshitomo Nara was presented at an event that was organized by Lance Armstrong and Nike having a motive of enhancing cancer awareness. Trial bike was embellished by Yoshitomo Nara with a cartoon motif of children in boxing gloves and flying UFOs, along with a Livestrong logo. . It is an amazing bicycle perfect for racing with its frame made of carbon fiber responsible for fast speed and for light weight.
1-Trek butterfly Madone -$500,000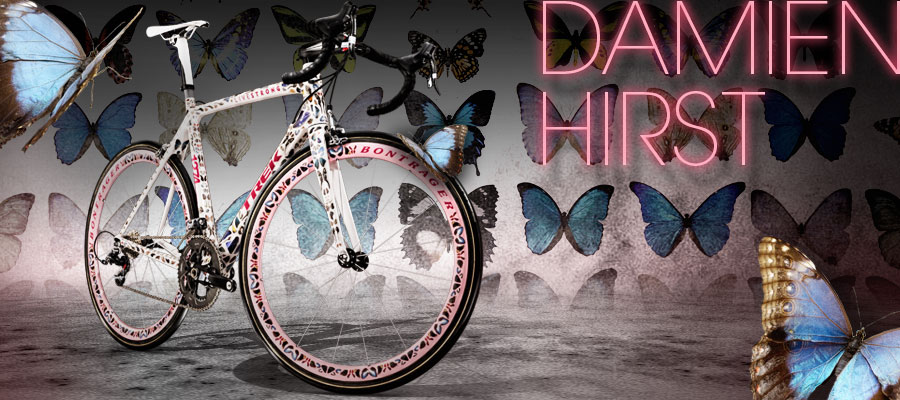 Designed by British Artist Damien Hirst and ridden by Lance Armstrong "the Butterfly Trek Madone" is the most expensive bicycle having extremely high price of $500,000 It is also a sort of custom bike that was made with the help of modern technologies and coated with hundreds of beautiful butterflies that make its looks graceful, glamorous and glorious.
Article contributed by Kalpavi S