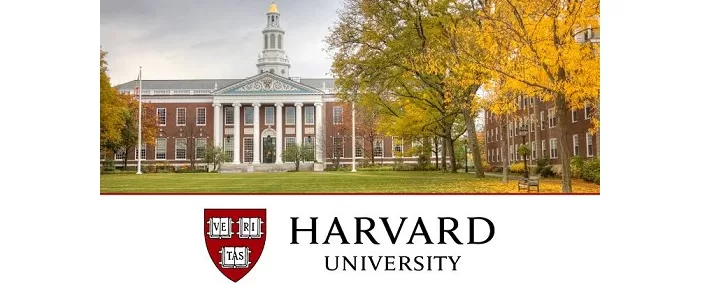 Getting into a top college from America has obvious appeal for someone done with high school or out for higher education. The appeal is mostly drawn from the very factors that are used to rank the universities, to begin with.
Some of the important questions that rankings such as this one help answer are whether the college has the right amount of resources to teach a student properly; how engaged the student will be; how likely the student is to get a job and so on.
With that said, here are the latest rankings for the best colleges in America.
How they were ranked
This ranking is usually done by the Wall Street Journal at the end of every year to give a rough forecast of what the individual schools have been like. It takes into account the results of the annual US student survey and uses 15 performance indicators to indicate how well an institution is perceived to have been doing.
Do note that there are dozens of other methodologies out there, each with their own flaws that are used for university rankings in the US.
Indicators taken from the US student survey include:
How students interact with their teachers.
How satisfies the students have been with their experience so far.
How engaged the students have been with their studies.
The methodology largely splits the factors considered into four distinct parts: resources, engagement, outcomes and environment. Outcomes, which involve things such as whether or not the students graduate are given the most weight.
These are used to answer the following questions and provide a suitable ranking:
What kind of academic reputation does the college have?
How likely is the student to get a job after graduating?
Are students that graduate from the school offered better salaries?
Will the students be in a position to pay off the debt quickly after they graduate?
What type of community exists on the campus?
https://pxhere.com/en/photo/867306
The implications of this ranking
Going to the best colleges in the US is no mean feat. Taking Harvard, a school that has consistently managed to appear at the top of this list, less than 5% of the students that apply are accepted. In 2018, only 1,962 students from over 36,000 high schools were accepted. So, first things first, getting in is pretty difficult.
Second of all, the kind of rigor in the classes is really difficult. At this point, there's an important aspect of college education that must be understood. While the best colleges are very nice places to go, a lot of people simply want to get in for the prestige.
Even if you don't belong to this group of people, and don't get into a top college, there will be hardly any difference between the quality of education you receive from hundreds of other schools that don't appear on this list.
Regardless of which, you'll often find yourself in a position where the thought of can someone write a paper for me, while you take care of the dozen other assignments you have to do. In which case, services like EduBirdie have your back. From thesis to college essays, research writing to dissertation, the writing experts do it for you.
The top colleges in the US
Harvard University
Harvard retained it's 2018 ranking as the best college in the US thanks, mostly to the favorable outcomes the students have after graduation. Having even a diploma from Harvard is like being equipped with a magic key to employment. The environment it provides is also ripe for meeting people you can network with.
Massachusetts Institute of Technology
MIT jumped up the university rankings from 3rd in 2018 to second. This is mostly because of the engagement the students enjoyed. It equips learners with more practical aspects of skills learned over a period of four years, as compared to many others. Just like Harvard, receiving a degree from MIT opens a lot of doors.
Yale University
Closing off the podium slots for this year's university rankings is Yale. This college is best known for its drama and music programs – both of which have far-reaching potential for any student that wishes to pursue them. Aside from which, the college is also particularly renowned for its unique sense of cultural identity.
Columbia University
Unlike other universities on this list, Columbia University has slightly less strict admission criteria. It admitted six times the number of students at Harvard with no real discernible difference in education quality. It's a school well-renowned for its Teacher's College, Business School and College for Physicians and Surgeons.
California Institute of Technology
The California Institute of Technology (Caltech) is best known for its strength in natural science and engineering. Over the years, it has attracted all manner of famous scientists and physicists, including George Hale and Arthur Noyes. Thanks to a strong connection with NASA and other industries, graduates have excellent prospects after graduation.
https://pxhere.com/en/photo/1190561
Stanford University
Stanford is a rather unique university, offering and know for excelling at, a wide variety of courses. Most of these are focused on engineering, technology and the liberal arts. Students specializing in fields such as law, environmental science and energy are almost guaranteed a smooth transition to the outside.
Brown University
At the seventh spot is Brown University. It's best known for producing some of the best mathematicians in the world together with a strong presence in the field of engineering. More recently, its medical wing has also started garnering attention, but it's not that renown. It might take a while to get to the same league as Harvard in that regard.
Duke University
Duke University ties with Brown for the seventh spot because Duke balances the best of both worlds. It has an international-grade biomedical research institute and is constantly ranked among the best in the world. Couple that with their dozen or so NCAA basketball championships and it's an easy top 10 contender.
Princeton University
Princeton makes the cut for one of the top ten universities worldwide, once again because of the phenomenal amount of resources it spends on every student. That number is at $2.6 million endowment per admission and has eliminated the need for loans for all its undergraduate students. In terms of resources, it hopelessly outmatches all competitors.
University of Pennsylvania
The University of Pennsylvania has also ranked consistently among the best in the world for the last few years straight. This is likely due to their state-of-the-art medicine, engineering and law faculties. All these coupled together make for the lowest acceptance rates in the country – yes, even lower than Harvard.
Conclusion
The best colleges in the United States are undoubtedly some of the hardest to get into. Even then, they are still not made for every brand of student in the world. This is because the intensity of the classes is such that not every student can handle quite as easily. If you're a top student, it's definitely worth the try, though.
Author Bio:
Alvin Franklin is an education expert who has been working with top universities helping them to implement the right technologies to make digital campuses that stand out. He also works as a part-time EdTech writer and editor with some online writing services. In his free time, Alvin loves to prepare Chinese and Thai food for his family, take them to the lake for fishing and read mystery novels.