Tony The Tiger® Hits The Road To Introduce New Kellogg's® Cinnamon Frosted Flakes™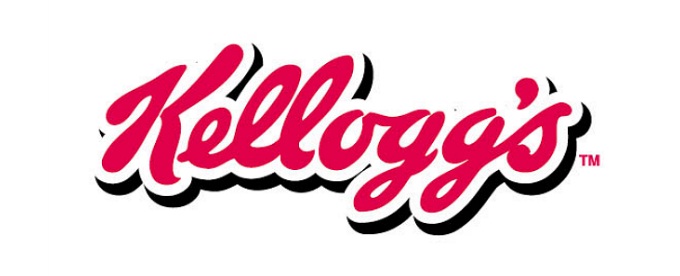 New Kellogg's® Cinnamon Frosted Flakes™ is now widely available at stores across the country and to celebrate, Tony the Tiger® – Cinnamon Frosted Flakes' biggest fan – is hitting the road to spread the gr-r-reat news. Traveling coast to coast, Tony will team up with fans to unbox the delicious new Cinnamon Frosted Flakes and encourage kids and adults everywhere to #LetYourGreatOut.
The road trip kicks off in New York City as Tony and internet celebrity and nationally recognized magician Justin Flom unveil the magic of how Cinnamon and Frosted Flakes have come together at last. On January 31, Tony will visit Chicago and team up with photographer Elise Swopes to snap tasty photos as they try out the new Cinnamon Frosted Flakes in iconic locations around the city. The last stop will be in Los Angeles as Tony meets up once more with Flom and also hits the streets with skateboarder Lizzie Armanto to chase down a bowl of the new flavor.
"I'm thrilled to be teaming up with Tony to show fans around the country how we're trying out new Cinnamon Frosted Flakes by bringing a little magic to their days," said Justin Flom. "Together we're encouraging people to Let Their Gr-r-eat Out in their own way, all inspired by the new delicious flavor."
New Cinnamon Frosted Flakes is a long-awaited innovation and was driven by fan demand and preferences. Kellogg's engaged hungry fans to hear what they wanted, allowing them to weigh in throughout the process – from the type and amount of cinnamon to the frosting method for the perfectly flavored flake. The Kellogg's Research & Development team considered more than 100 variations, evaluating the intensity of the cinnamon as well as the addition of vanilla and notes of caramelized sugar and maple before settling on the final sweet combination – using real korintje cinnamon.
The release of Kellogg's Cinnamon Frosted Flakes follows on the heels of the successful "Let Your Gr-r-reat Out" platform launch last summer, which encourages dads and tweens to be true to themselves and proudly share with the world what makes them gr-r-reat. The new platform has already led to growth for Frosted Flakes with 2016 Q3 sales delivering the highest quarterly increase in over three years.
For more information on Kellogg's Cinnamon Frosted Flakes, and to follow Tony along his road tour, check him out on Twitter @RealTonyTiger and visit Frosted Flakes on Facebook, Instagram or at FrostedFlakes.com.
About Kellogg Company
At Kellogg Company we strive to make foods people love. This includes our beloved brands – Kellogg's®, Keebler®, Special K®, Pringles®, Kellogg's Frosted Flakes®, Pop-Tarts®, Kellogg's Corn Flakes®, Rice Krispies®, Cheez-It®, Eggo®, Mini-Wheats® and more – that nourish families so they can flourish and thrive. With 2015 sales of $13.5 billion and more than 1,600 foods, Kellogg is the world's leading cereal company; second largest producer of cookies, crackers and savory snacks; and a leading North American frozen foods company. Through our Breakfasts for Better Days™ global hunger initiative, we've provided more than 1.4 billion servings of cereal and snacks to children and families in need around the world. To learn more, visit www.kelloggcompany.com or follow us on Twitter @KelloggCompany, YouTube and on Social K.
About Justin Flom
"Organic" magician Justin Flom and former star of the SyFy Channel's "Wizard Wars" generated over 100,000,000 impressions last year through touring, television appearances and social media. In 2016, he appeared on NBC's "Today Show," the "Rachael Ray Show," "Late Night With Seth Myers," the "K-Love Fan Awards" and the "CMT Awards" Red Carpet and authored his first book, "Adventures of a Kid Magician."
His accolades include being named "Best Up-and-Coming Entertainer" by Las Vegas Weekly and one of the "Ten Magicians to Watch in 2015" by online giant about.com, as well as one of Buzzfeed's "15 Snapchat Enthusiasts That Will Inspire You to Take Better Snaps." www.JustinFlom.com