Tips For A Fun Night Of Casino Gaming On A Small Budget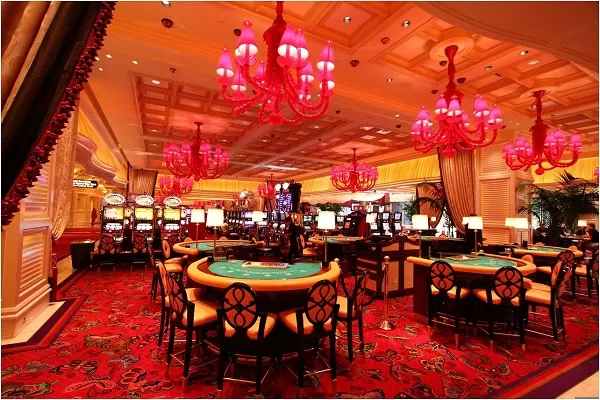 Casino gaming is widely accessible to anyone and everyone these days, thanks largely to the immense choice of online providers. Nevertheless, some people still have a perception that a night at the casino, whether online or in the real world, means risking large amounts of money. That's simply not the case.
These are difficult financial times, not only in the US but across the global economy, and few of us have thousands or even hundreds in disposable income. The golden rule of casino gaming is to only bet what you can afford to lose. If that's $20, it doesn't prevent you from enjoying yourself at the casino if you follow these tips.
Choose the best gambling website
We mentioned there is a wide choice of online casino platforms. Choose one that comes recommended by an independent third party reviewer – there are plenty of reputable US casinos to choose from at https://www.gamblingsites.com/. As well as ensuring the platform you use is above board, resources like this can also help you track down where the best promos and bonuses can be found.
After all, if you can first convert that $20 into $40 before you even begin playing games, that has to count as a good start!
Think volatility over RTP
High volatility games are ones that tend to pay large rewards, but only occasionally. Low volatility games spit out smaller sums but they do so with regularity. Slot games tend to be more volatile than table games. Even at a minimum wager of $0.50 per spin, you could easily burn through that $20 bankroll in five minutes. Of course, you might also hit a $100 payout somewhere in those spins, which would set you up for the evening, but you are more likely to crash and burn.
If you opt for a table game like baccarat, blackjack or even money bets on roulette, you will on average win approximately as often as you lose. Sure, you might be unlucky here and keep calling black only for the ball to land on red, but the greater likelihood is that with games like these, your bankroll will continue to hover around the $20 mark. If it does get depleted, it will happen far more slowly than it would at slot games.
The speed at which games are played is also a consideration. Slots are programmed to get through about 10 spins per minute, so the five minutes quoted earlier was no exaggeration. A hand of blackjack takes just over a minute while a round of roulette is closer to two minutes.
Know your games
All this is well and good but it makes one big assumption – that you know what you are doing. Take some time in advance to learn the game. Basic blackjack strategy is quite easy to remember, as is a simple betting progression like the martingale or Oscar's Grind that can be used to good effect in baccarat. Neither of these will guarantee a win, but they can help make that $20 bankroll last longer, and if luck is on your side, you might even walk away with more money than when you started!