Throwing a Party on Budget | Tips for College Students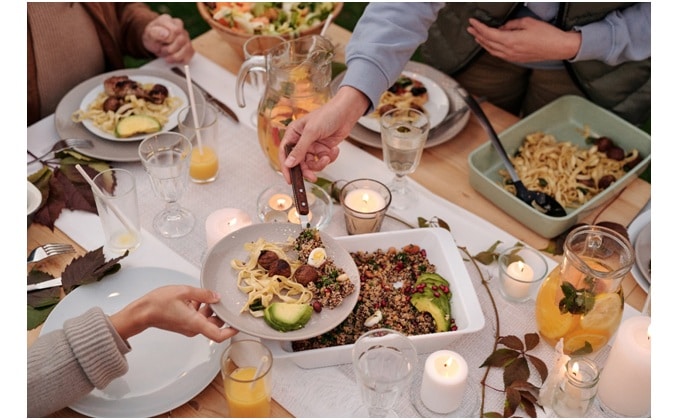 College life can be so stressful that there are times you will feel like giving up. Parties offer students the perfect chance to unwind and relax, letting go of the pressures that characterize academic commitments. That said, most students operate on tight budgets without steady sources of income. We all know that extravagant parties often require considerable spending. This, however, does not mean that you cannot have fun with your friends on a budget. In fact, with the insights presented in this article, you can throw a successful party without having to spend exorbitantly. Here are some amazing tips.
As you read, understand that a huge chunk of your budget will go towards items that you consider most critical for your event's success. It may be a good idea to prioritize decorations as they create the mood and ambience required to have a good time. When you have identified your primary items, don't be afraid to spend a little more on them.
Plan and Create Time
The most important element of having successful parties when in college is planning. At this stage in your life, everyone has multiple responsibilities, including assignments, relationships, work, and family commitments. If you don't plan properly, the people you invite may not be able to attend. Consider choosing a date that is convenient to most of those invited. Check your timetable and plan your assignments properly. If you find that there are many projects with urgent deadlines, it may be good to get an essay writing service UK.
Make Use of Simple Invitations
You can save money on the invitations, as long as you are creative. Unless the event is formal or a wedding, there is no need to spend your cash on paper invites. Instead, take advantage of technology and invite people to your party using email. The invites are free to send, and people will respond immediately. Another option is to use social media to invite friends to the party. Such options make communication easy, and you can also use them to assign responsibilities for the event.
Choose the Perfect Theme
The theme you choose can make or break your event. Your idea could be for a costume party, the 80s, or any other option you can think of. The most important thing is to find a way to make your event stand out and be unique. Involve your friends in coming up with a theme for the event. Remember, the most important thing is for the party to appeal to as many people as possible, not just you. Also, what you find interesting may not suit all your friends.
Find Décor on a Budget
Are you planning a themed party? If so, you have to make sure that the decorations suit the theme without going beyond your budget. Many online websites create décor for college parties from easily accessible materials like tissue papers and strings. If you doubt your creativity or lack the time for DIYs, you can ask someone else to help.
There are things that you already have in your room that can be great for the party. Mix-match your bowls and utensils, creating an affordable but vintage look. Involving your friends in choosing the décor and designing the theme will help with cost savings while creating a sense of involvement that can lead to success.
Stock on Healthy Food
Food may be the heart of your party, but it does not have to cost an arm and a leg. You don't need to go overboard when buying food to impress your party guests. Instead, focus on impressive appetizers and snacks, allowing you to save enough money on food. Remember, it is for you to decide whether or not your guests should be served food. If it is not a necessary element of the event, consider skipping it altogether or going for light snacks like sandwiches. Ever heard of pot luck dinner? This is an amazing way to save on food by asking everyone to come with at least one dish. This allows you to have food for all the guests while saving serious cash.
Whether you are organizing a formal party or just having a few drinks with friends, music can be a great way to create ambiance and let people loosen up. Of course, hiring a live band may be above your budget now, but you can still get creative with some options. You could invite budding musicians from your campus. They will be getting exposure while benefiting from free food and drinks. As the party gets going, you may need some speakers to make the event more memorable and entertaining. If it is within your budget, consider booking a DJ.