Thomas Built Buses Debuts Proprietary SAF-T-ANCHOR Removable Seat Mounting System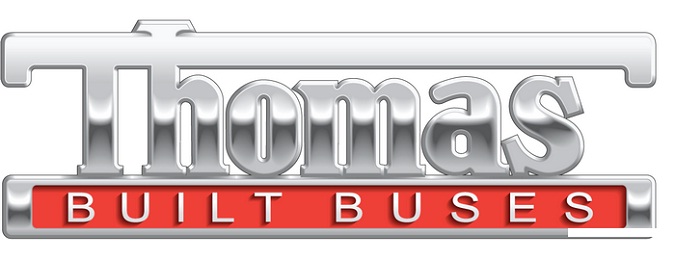 Thomas Built Buses has announced the debut of its new Saf-T-Anchor Removable Seat (S.T.A.R.S.) Mounting System for special needs buses.  The S.T.A.R.S. Mounting System allows passenger seats to be removed and reinstalled more easily than seats attached to continuous floor track to better accommodate special needs students.
"The new S.T.A.R.S. Mounting System is revolutionary in the industry," said Ken Whisnant, engineering manager for Thomas Built Buses. "Many of our customers use track seating, which requires significant effort to remove and then reinstall seats as routes vary over the life of the bus. With the new S.T.A.R.S. Mounting System, seats can easily be removed and installed.  No unique hardware or measuring is needed during reinstallation as is the case with seats installed on continuous floor track."
The S.T.A.R.S Mounting System uses wall-mounted seats with the feet secured to the floor using specially designed anchors.  The bolts attaching the seats to these anchors allow the seat to be easily removed and reinstalled from inside the bus.  When reinstallation is needed, the seats will only go back in the location as designed and installed from the factory. This allows easy reconfiguration of buses, based on the number of special needs students and will utilize pockets or segmented track for the attachment of wheelchairs.
The S.T.A.R.S. Mounting System will provide customers with a simple, cost-effective solution from both an acquisition and operational perspective as continuous track is no longer required for seat installation.  For customers who still want continuous track to secure wheelchairs, Thomas Built will offer an option that is compatible with the S.T.A.R.S. Mounting System.
The S.T.A.R.S. Mounting System meets all state and federal safety regulations, including FMVSS 210, 213, 222 and 225. It will be available for order in June 2016.
About Thomas Built Buses
Founded in 1916, Thomas Built Buses is a leading manufacturer of school buses in North America. Since the first Thomas Built bus rolled off the assembly line, the company has been committed to delivering the smartest and most innovative buses in North America. Learn more at www.thomasbus.com or athttp://www.facebook.com/thomasbuiltbuses.