The Two Steps Towards Diversification- FE CREDIT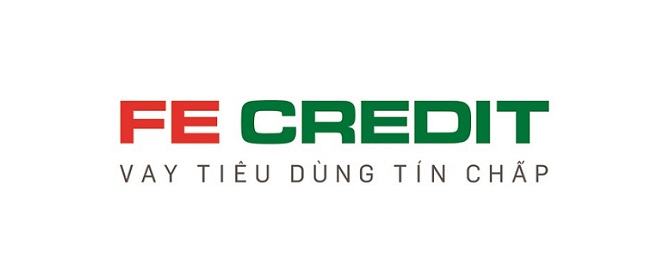 One of the recurring questions every investor asks is: how do I spread my risk?
You have probably already known the answer: by diversifying your investment portfolio. Your next question may be: How?
In this article you'll find the two steps to diversify your portfolio, and spread your risk. But it all starts with you, who could be influenced by characters, personalities and mindsets. So what feels good for you in terms of diversification may not be applicable for someone else. Are you an adventurer? Are you conservative? Are you moderate? How you diversify your portfolio depends on your mindset, character, and your personality.
Step One: From Very Conservative to Highly Adventurous[1]
One of the best websites you should regularly visit is Investopedia.com. You can find interactive information to help you determine the overall diversity of your portfolio. Would you invest in stocks, bonds and cash? This gives you an idea of what an overall spread of risk looks like: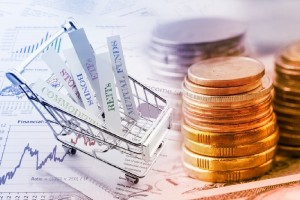 A very conservative investor: stocks 20% – bonds 50% – cash 30%
A conservative investor: stocks 40% – bonds 40% – cash 20%
A moderate (balanced) investor: stocks 70% – bonds 20% – cash 10%
An adventurous (aggressive) investor: stocks 80% – bonds 10% – cash 10%
A highly adventurous investor: stocks 90% – bonds 5% – cash 5%
Each spread has its own ROI. Stocks are more adventurous, but can yield a high ROI. Bonds are safe, but do not bring much ROI. Cash is usually short term, with lower interest and relatively low risk.
Step Two: Diversify your portfolio
Are you "Very Conservative" or "Highly Adventurous"? Most investors don't like to be labelled. You probably don't mind being called "Moderate". It's the action that counts. So as an investor you will keep your options open. Depending on the investment climate change – a permanent game when you have been around the investment arena – you may change your attitude from adventurous to conservative, and back again. It's always a learning experience asking aging investors about their careers. They will tell you stories about changing mindsets and shifting opinions. About listening to the right adviser, and following the wrong opinion leader. They may tell you: My best decisions were the ones I made after doing it all by myself, and drawing my own conclusions. Investors are leaders, not followers.
It all starts with you
"Years ago, I noticed one thing about economics, and that is that economists don't get anything right." Nassim Nicholas Taleb, the age of Black Swans.[2]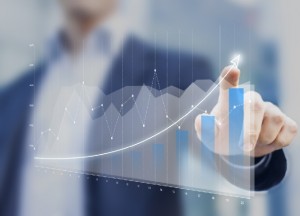 Be a leader, not follower, grab profitable opportunities when they arise.
Black Swans are events that no one has seen coming. The collapse of financial markets in 2008 was a "Black Swan": Less than 1% of the world's experts saw it coming. "Brexit" was predicted by more than 1%, but to most investors it seemed only a remote possibility. Only a few have made predictions about its consequences. Depending on your mindset and personality, you may fall back on "very conservative", or the opposite: time to get "highly adventurous". Black Swans shake up the establishment. They function as a wake-up call. Investors look in the mirror and wonder: Is this another test? Who wins, who loses? The answer is simple. Those who diligently do their homework have less chance of losing and more chance of grabbing profitable opportunities when they arise. Those who believe every blog and TV commentators will likely make some serious mistakes. Black Swans teaches us: Diversify. Do your research. Update your Balanced Investor Scorecards. Make up your own mind.
Your strategic business partner
FE CREDIT is the leading player in the consumer finance market. The company has constantly improved its procedures and infrastructure to bring about better products and services to customers, yet ensured a stringent risk management framework and created powerful human resources in order to secure its sustainable growth.
This enables FE CREDIT to focus on prevention of bad debt and reducing risk. Across the emerging markets, FE CREDIT has proven to be among the best in risk reduction. Qualification criteria are constantly updated and developed. Learning about the customers' developing buying needs and financial habits is simply a must. At FE CREDIT, bench-marking with the world's best practices is refined, fact-based balancing act to create profitable portfolios.
FE CREDIT offers two classic, yet completely rejuvenated fund mobilization products: Certificate of Deposit (CD), and Term Deposit (TD). These two products come in many shapes and sizes, as close as possible to what customers are looking for. Both are intended to attract investors who like to invest a moderate amount. The minimum deposit is VND 50,000,000. The tenor is flexible: from 1 up to 60 months. Within the limits of law, any organization – Vietnamese or international – can purchase these products, which come with a signed contract.
According to the State Bank of Viet Nam's (SBV's), finance companies raised up to VND23 trillion (about US$1 billion) through deposit certificate issuance's during the first half of 2016. This was 64% higher than the amount they mobilized last year.
Certificates of Deposit and Term Deposits have withstood the test of time. They are noted for sustained profitability, with a considerably minimized risk.
About FE CREDIT
Over the past six years, FE CREDIT has served nearly 3 million Vietnamese customers across Vietnam who is often neglected by banks, in providing the advanced products, from personal loans, two-wheeler loans and consumer durables loans to credit cards.
FE CREDIT was awarded by the Global Brands Magazine (United Kingdom) the title of "Best Consumer Finance Brand, Vietnam 2016"
Seize the sound win-win growth opportunities with FE CREDIT. Visit our website at: www.fecredit.com.vn or call (08) 39 115 212 or email: treasury@fecredit.com.vn for further enquiries.