The Top Ten Track Cars That You Can Buy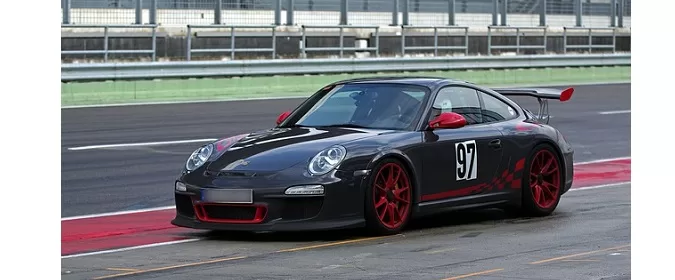 Over the past few years, the world has seen a revival of interest in cars that are primarily designed for track racing. In many countries, there has been a rush at sports tracks over the past year to try out powerful cars. Car manufacturers have noticed this trend and decided not to disappoint motorists and began to produce new models of powerful cars, the spirit of which can truly learn only on the sports track.
Along with the growing interest in track cars, companies that offer special tuning of track cars began to appear on the market. In addition, auto tourism to other countries to visit the legendary highways began to develop in all countries. Finally, www.PaydayMe.com will help you to buy your dream.
Ariel Atom
In fact, you will not buy an easier car for racing than the Ariel Atom. This car weighs less than a ton and has quite good power thanks to the Honda K24 engine (available as an atmospheric version, also with a turbocharger). Also anyone can buy the Ariel Atom with a turbocharged GM Ecotec engine (four cylinders).
BAC Mono
Another awesome track car, where you really feel like a sports car pilot. The car is equipped with a 2.3 liter engine (four cylinders).
The Aston Martin Vulcan.
You can't drive this car on public roads at full power. In order to really know what the Aston Martin sports car is capable of, you have to go to any sports track to learn how to drive a 700 hp car.
Chevrolet Camaro Z / 28
Camaro Z / 28 has DSSV shock absorbers from Multimatic, Pirelli Trofeo, LS7 engine from the old Z06. Also in this car has been upgraded to reduce the curb weight of the car. As a result, the car has lost radio and various options, which allowed to significantly reduce the weight of the car.
Factory Five 818R
The 818R is based on Subaru WRX, which was used as the base. The cost of the upgrade is about $20,000 and 250 hours of work. You can see the result in the video.
Exomotive Exocet
You like Mazda Miata, right? A lot of people, of course, love this amazing car. In the video you can see the Ariel Atom car built with Miata components, it was equipped with a Chevrolet V8 engine during the assembly of the car.
Alfa Romeo 4C
4C is the pinnacle of automotive engineering. With its power and lightweight body, driving this car you will feel like you are driving an expensive supercar.
Porsche Cayman GT4
If you want to pass the track the fastest, you will need to buy or rent a Porsche GT3 RS. But if you need a track car for fun, then the GT4 will be enough.
Caterham 620R
Who would have thought that a car that was invented and first built in 1957 could be so great almost 60 years later?
And no one had ever imagined that the Caterham would have 310 bhp and accelerate from 0-100 km/h in 2.8 seconds.
 KTM XBOW
This is what happens when a motorcycle manufacturer aims to make a powerful vehicle with Audi car engines. In the video, you can see a four-wheeled motorcycle.