The State of Play: Non-Alcoholic Beer in the Marketplace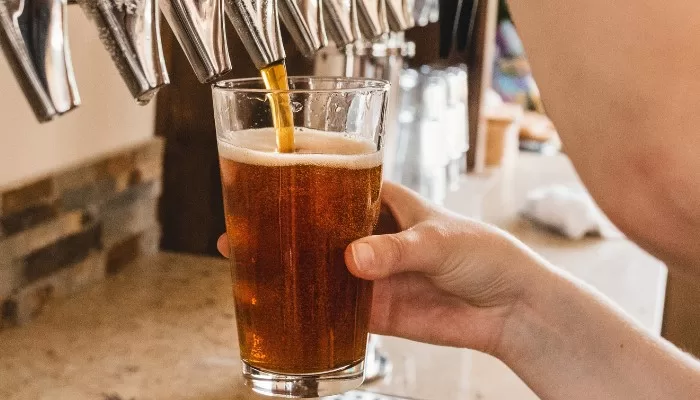 Non-alcoholic beer is bigger than ever before, with more and more brands investing in new recipes as more people start to think about their health and alcohol intake.
Alcoholism is on the rise and more and more people around the world are either still battling addiction or finding themselves in alcohol rehab. It's becoming a huge concern for many, including governments, healthcare practitioners, and indeed consumers themselves, with many turning to non-alcoholic beer as an alternative.
With demand increasing, more and more big name brewers are having their input in the market and it's expecting to grow significantly by 2026.
At present, according to reports, the market has risen from $16.65 billion in 2021 to $18.29 billion today and by 2026, that's expected to rise to a staggering $25.31 billion.
It comes at an interesting time, with more and more smaller "craft" breweries being snapped up by the big name breweries and companies, most recently Beavertown selling up to Heineken.
What this is doing is not only making their alcoholic offering more accessible to a wider market, but also their non-alcoholic offering too, with more pubs, bars and restaurants having a wider selection of alcohol free options, as well as a larger selection on the shelves of supermarkets.
It's North America that has the biggest market for non-alcoholic beer at present, but that is having a knock-on effect worldwide too.
A survey undertaken in 2021 found that almost 40% of Indians wished to switch from standard strength beer to either low or no alcohol beer, and a large portion of that percentage are younger drinkers aged between 25 and 34.
That makes interesting reading, with young adults more aware of the effects of alcohol and there has been a cultural shift in how people socialise too, with more people sticking to online activities, which naturally reduces the volume of alcohol being drunk by younger people.
The market is only going to grow and with brands such as Heineken, InBev and other major conglomerates investing more into zero alcohol beer, it could well be just as exciting as the alcoholic market in years to come, particularly if smaller brands also continue their investment and intrigue into the non-alcoholic market too.
That in turn is only going to have a positive impact on the number of people struggling with alcohol addiction in the years to come, easing pressure on healthcare and providing a healthier future for many.