The Premium Lifestyle CBD Brand on a Mission to Educate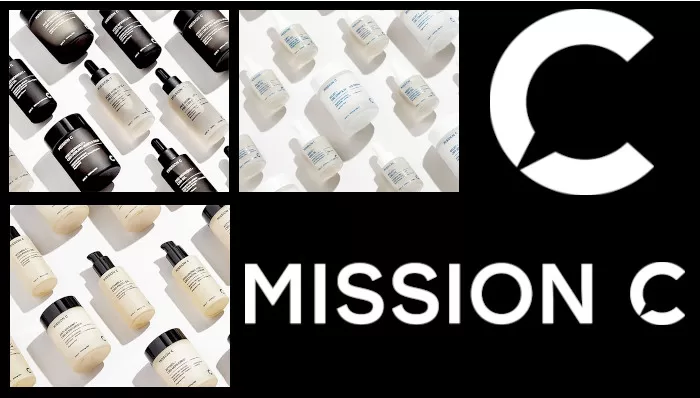 The current global pandemic has really changed the way many of us look at health and wellness. Now, more than ever, people are considering what is in the different products that they use, the kind of medications and remedies they take, and the ingredients in the food that they eat. People are spending more time researching the medicines they are prescribed and there is a much greater focus on eating healthy foods that help boost the immune system naturally. A lot of us are even open to considering all-natural remedies, and some of us that many have been critics in the past are even seeking them out to help us manage a wide variety of health problems.
There is one specific natural compound that has been getting a lot of attention lately, and that is CBD, a substance derived from hemp that is entirely non-psychoactive. It has been used to aid with symptoms of things like anxiety, depression, chronic pain, epilepsy, and Parkinson's. And this is not just hearsay anymore; there is actually more, and more scientific research put out every month supporting the use of CBD to treat different chronic disorders.
In the past, the only form that you could find CBD in was oil, but this simply is not the case anymore. You can find CBD in a wide range of different products such as skincare products, workout powders/drinks, gummies, and more created by a bunch of different brands.
One of these brands is Mission C. Mission C is a CBD company that believes CBD is a great tool that can be used to help people with their overall physical and mental health. Mission C has decided to take their use of CBD beyond just simple topical or ingestible products and has worked with scientists, dermatologists, and other health consultants to develop three different lifestyles to help their customers actually achieve happy, healthy, and fulfilled lives.
Breaking Down the Stigma that Surrounds CBD Product
The company's goal is to help educate the world about the plethora of uses for CBD and to end a lot of the stigma that surrounds hemp products like CBD. The main way that they are choosing to do this is through the testimonies of people in the CBD and Mission C community. They really believe that community is extremely important to health and wellness, and they encourage people to share their own CBD successes and experiences. They believe that it is through those individual testimonies that stigma will be broken down, and people will start to grasp a true understanding of the benefits of CBD.
So what exactly is CBD? Well, CBD, which stands for cannabidiol, is a natural oil that can be extracted from the hemp plant. Because there are a few different substances that can be extracted from hemp, there is sometimes confusion around the legality of CBD, but it is 100% safe and legal throughout the United States, Canada, and Europe (in addition to many other places around the world).
It works by partnering with your internal endocannabinoid system to help improve everything from your quality of sleep to pain/inflammation levels to mood problems. It does this by helping the body balance and achieving homeostasis, which allows it to perform optimally, both physically and mentally. And the truth is, we are only starting to discover all the different ways CBD can be used; scientists seem to be discovering more benefits all the time.
Mission C is not just another CBD brand offering products. They are a company that obviously cares deeply about their customers and people's overall health and wellbeing. However, their products are definitely worth talking about.
They offer a variety of different products that you can incorporate into the various aspects of your lifestyle to easily include the benefits of CBD in your day-to-day life. Their formula is a blend of CBD and a variety of natural botanicals including, maca root, ginkgo biloba, turmeric, ashwagandha, chamomile, and lavender. This formula is used in their three main ranges of products: skincare, sports, and health.
Premium Skincare Products
The first range, their skincare products, were made in partnership with dermatologists to ensure that they nourish, soothe, and revitalize your skin. Some of the products in this range include an anti-oxidant moisturizer, lavender bath bombs, facial oils, and a retinol moisturizer. In addition to the ingredients listed above, their skincare items include things like shea butter and aloe vera that help soothe and comfort the skin while leaving it feeling soft to the touch.
The second range, the sports range, is really designed for all the fitness enthusiasts out there. They have several pre and post-workout balms that are supposed to both elevate performance and enhance recovery. Mission C has really been a leading innovator in this area of CBD products as they were one of the first companies to offer THC-free products that even professional athletes could use because they have adhered to the WADA standards.
Health & Wellness
The final range is the healthy range. This range includes a variety of different products, including creams, oils, and gummies that were formulated to help people with both their physical and mental wellness. Benefits to these products include boosted heart health, reduced anxiety symptoms, better memory, reduced pain levels, reduced depression system, and better stress management.
You also do not have to worry about using these products to a detriment to other people or the world. Mission C is dedicated to being a sustainable brand. They are careful in choosing where the ingredients that they use are grown and sourced from and the types of packaging that they use. The CBD they use in their products is extracted ethically from plants grown on MIssion C farms in Arizona, and their products are packaged in Olin paper, which is fully recyclable. This means that not only are these products could for you, but also for the planet.
In Conclusion
Mission C is truly a unique company in how much they care about the health and wellbeing of their customers. If you are thinking of adding CBD products to your lifestyle or looking for a new brand, Mission C is a great place to start.